A Lincolnshire farmer who has been fighting black-grass for a number of years is trying out Avadex 15G in his weed control programme in order to get a better level of black-grass control.
Farming on silty soil near Swineshead, Lincolnshire, Stephen Pugh admits that he has a difficult black-grass problem that has got worse in the past few years. "With our rotation of rape followed by two wheats with either peas, sugar beet or potatoes, the grass-weed problem has built up on the farm. I suspect that resistance has also built up and it looks as if our black-grass is resistant to a lot of commonly used chemistry now, although this hasn't been confirmed by testing."
"Last year was a real eye-opener for many farmers when it came to black-grass control. Control levels were disappointing, despite what I consider to be a comprehensive programme. We used Crystal/Ice (flufenacet and pendimethalin) followed by Atlantis or Hatra. The pre-em performance was undoubtedly affected by dry conditions early on. The timing for post-emergence herbicides was difficult - we tried to get Atlantis on when weeds were actively growing, but this wasn't easy. Consequently some Atlantis was applied in the autumn and some in the spring. I needed to try some new and different chemistry in the programme and Avadex seems to fit the bill."
Introducing Avadex as part of the overall programme this year will hopefully help with subsequent herbicide applications. It's not new chemistry per se, but it is new to this farm and has no resistance issues, he says.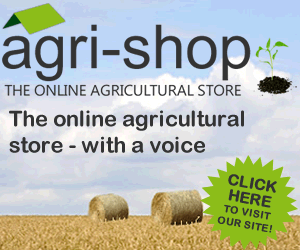 Stephen is applying Avadex Granules to two-thirds of his wheat himself using his own Turbo Jet 10 applicator, from Stocks AG based in Wisbech, fitted to the rolls. The Turbo Jet 10 has 10 outlets, each split into 2 giving 20 active outlets across the 8 metre width. It can be used for both Avadex Granules and slug pellets.
"It's all going very well so far and I am hoping that black-grass control this year will be much better," he says.
Comments
No comments posted yet. Be the first to post a comment