21-06-2012 05:35 AM
| News
A new cancer care unit and an inspiring University building have today (Thursday 21 June) been given a 2012 RIBA Award by the Royal Institute of British Architects (RIBA) in recognition of their architectural excellence.
The Welsh buildings that have today won an RIBA Awards are:
1. The Royal Welsh College of Music and Drama, Cardiff by Paul Bavister, BFLS
2. Maggies Cancer Care Centre, Singleton Hospital, Swansea by Wendy James of Garbers and James Architects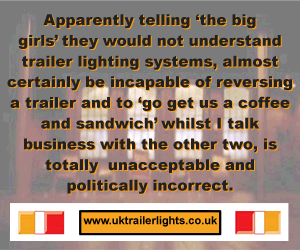 The Welsh buildings are amongst 59 buildings in the UK and Europe which have received RIBA Awards today (50 in the UK and 9 in the rest of the EU). The shortlist for the RIBA Stirling Prize, for the best building of the year, will be drawn from these RIBA Award winners.
Speaking today, RIBA President Angela Brady said:
"For nearly fifty years the RIBA Awards have reflected the changing state of British architecture and revealed emerging design trends. What really stands out is that even in times of austerity, we can still deliver amazingly clever, high quality buildings that reflect the needs of today and enhance our daily lives. The judges were delighted to see so many well considered, crafted and innovative projects, and the use of beautiful materials; these projects are truly exciting and inspiring. The huge range of great buildings will guarantee an exciting Stirling Prize shortlist later in the year and illustrates the value of quality in architecture."
The following buildings are winners of an RIBA Welsh Architecture Award, the RIBA regional awards for Wales, which are also announced today (Thursday 21 June).
1. Maggie's South West Wales, Singleton Hospital, Sketty Lane, Swanseam SA2 8QL by Garbers & James
2. Royal Welsh College of Music and Drama, Castle Grounds, Cathays Park, Cardiff, CF10 3ER by BFLS
3. Beacon Heating Showroom, Parc Gwair, Capel Iwan, Newcastle Emlyn, SA38 9LT by Rural Office for Architecture
4. Carreg a Gwydr, Itton Common, Monmouthshire, NP16 6BX by Hall + Bednarczyk Architects
Special Awards winners are:
1 Small Project Award: Beacon Heating Showroom, Parc Gwair, Capel Iwan, Newcastle Emlyn, SA38 9LT by Rural Office for Architecture
2. Building of the Year: Royal Welsh College of Music and Drama, Castle Grounds, Cathays Park, Cardiff, CF10 3ER by BFLS
3. Client of the year: Royal Welsh College of Music and Drama, Castle Grounds, Cathays Park, Cardiff, CF10 3ER by BFLS
Comments
No comments posted yet. Be the first to post a comment