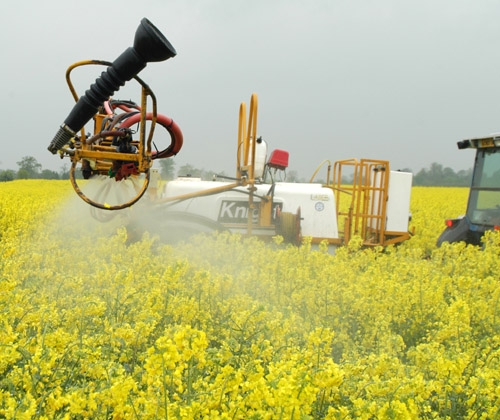 Oilseed rape growers need to reassess risk of sclerotinia in oilseed rape crops this season, with the potential for two fungicide applications to give more reliable protection and push yield of valuable oilseed. Rod Burke of Syngenta highlights that the variable crops with an extended flowering period this year will be susceptible to infection for longer.
"The high incidence of sclerotinia last season – with surveys showing up to 40% of oilseed rape affected - has increased the risk for this season's crop," he warns. "Infective spores landing on petals from first flowering could spread disease from early petal fall right through to the end of flowering."
With the protracted window of infection Mr Burke advises that crops at high risk may benefit from a two-spray programme, with an initial Amistar application as soon as the crop starts to flower, followed by a second application when the majority of the field is at mid-flower.
"Where this interval spans up to three weeks, it will ensure the crop has high levels of disease protection throughout the key infection period." The two spray approach will also maximise protection against late season Alternaria and Botrytis attack.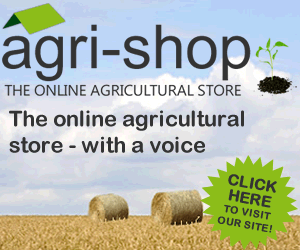 Mr Burke reports trials have shown that, even where there is little or no disease, the prolonged green leaf retention from using Amistar consistently increases yield by 0.4t/ha and, by converting more sunlight to oil, raises oil content by 0.8%. With oilseed rape seed at £320/t, this could be worth an additional £150/ha. The potential losses from sclerotinia infection are far higher, he adds.
Grower's risk assessment
The increased risk of sclerotinia means that that, for the first time, Dorset grower Rob Burden will be treating the entire 70 hectares of oilseed rape at Chillbridge Farms near Wimborne this season. Last year he undertook an Amistar split-field trial on a crop growing on virgin rape ground that was considered very low risk: "But you could see to a line where we sprayed, and achieved an extra 1t/ha yield," he reports.
"The treated area was cleaner, brighter and remained standing, which made combining far easier and faster. There was virtually no sign of sclerotinia in the treated area, but it was very evident in the untreated plants."
Mr Burden acknowledges this year's variety, Castille, does have a longer flowering period, but the crop is generally even and should be adequately protected by one spray at the mid-flowering timing. One field, however, has suffered pigeon damage which may further extend the flowering and infection risk, whilst a small area of dwarf oilseed rape currently looks a long way behind and may be later flowering.
His independent agronomist, Stuart Martin, has advocated a flowering spray application of Amistar at 0.8 l/ha for sclerotinia and late foliar disease infection, along with 0.6 l/ha of carbendazim for Light Leaf Spot.
Flowering spray application advice
Syngenta application research has shown oilseed rape growers should use angled nozzles to achieve better spray retention and coverage of the flowers with sclerotinia sprays during early to mid flowering.
The company's application spcialsit, Tom Robinson, reports the Hawk nozzle has proven especially effective, although Amistar nozzles are also very good and may be a practical solution for arable farmers where they are already fitted for T2 cereal sprays.
"The further advantage of the angled nozzles is that it helps achieve the correct spray pattern from coventional sprayers where crops are tall, and may avoid the need to bring in a specialist contractor with a high-clerance sprayer," he adds.
Comments
No comments posted yet. Be the first to post a comment