17-06-2012 19:30 PM
| News
URALCHEM, the second largest ammonium nitrate producer in the world, again exhibited at Cereals, the largest agricultural event in the United Kingdom. This year URALCHEM presented to the British market its new nitrogen-sulphur fertilizer, nitrogen sulphate NS 30:7 (17.5 SO3), developed within the company's sulphur containing product range. The unique production technology used in its manufacture has enabled the creation of a product with excellent physical and chemical properties.
The new fertilizer has been specifically designed to meet the requirements of the crops in the UK, taking into account the specific characteristics of the soil here. The ratio of the two nutrient elements is perfectly balanced for these purposes, with 30% of nitrogen and no less than 7% of sulphur (17.5 SO3). The sulphur in the form of water-soluble sulphate within the new product is fully available for plants.
The results of trials that URALCHEM carried out under different soil and climatic conditions have proved the effectiveness of its sulphur containing nitrogen based fertilizers.
In Great Britain the trials were carried out in collaboration with Harper Adams University College. On the basis of forage grass (pastures), the agricultural effectiveness of URALCHEM's NS-line fertilizers has been determined in comparison with commercially available ammonium nitrate, CAN, as well as nitrogen sulphate NS 26:13 and NS 27:4. The trials proved that the influence of URALCHEM's products on yield of forage grass was up to 57% higher than that of the existing fertilizers it was compared with.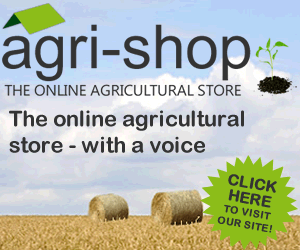 "As a member of The Sulphur Institute URALCHEM has long recognized the global problem of soil-based sulphur deficit and it is continually expanding its sulphur containing product line. The UK is one of the leading European nations in terms of environmental protection. Ironically, the effective environmental policies have caused a noticeable reduction of sulphur emission into the atmosphere, which, in its turn, has resulted in harvest yield reduction of important agricultural crops over the last 10 years. Thus, field experiments show that yield losses due to sulphur deficiency in this country can be up to 70% in oilseed rape and up to 50% in cereals", – said Mikhail Genkin, Business Development Director, URALCHEM. "The company's researchers are sure that added sulphur components at the market-tailored ratio, along with the overall characteristics of our new product, will help British farmers to significantly increase their crop yields."
Like other NS-line fertilizers produced by URALCHEM, the new NS 30:7 has excellent storage and spreading characteristics due to superb granule strength and granulometric composition.
URALCHEM expects NS 30:7 to become one of its most successful products in the UK market. The first sales are planned for the summer of this year.
So far, the main groups of fertilizers supplied by URALCHEM to the UK market have been stabilized ammonium nitrate and NPKs. Great Britain and Ireland remain key markets for the company's complex fertilizers.
Comments
No comments posted yet. Be the first to post a comment