US drought affecting global prices
US drought affecting global prices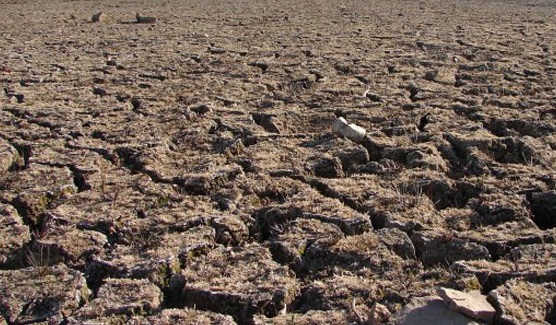 The fierce drought in the US is now affecting corn, soybean and wheat prices across the globe. These are very volatile times for prices of all commodities, as well as political fears for the consequent effects on food prices. We're coming off a year of low
grain
stocks as well, which was not the case during the last similar production crisis in 1988.
Feed Beans
Soybean and corn prices were at record levels at $625/T and $315/T respectively last week and impacting feed costs dramatically. Wheat has been driving UK feed bean prices upwards, and they are at some £62-64 premium to wheat futures. At these premiums there are few feed buyers. Fish feed consumption too has dropped considerably over the past 2 1/2 years for the same reasons. Some French beans however have been imported for feed purposes.
Human Consumption Beans
No activity from UK as Egyptians enter Ramadan with plenty of Australian and French stocks for the period. Bean crops in north of UK have suffered badly from a lack of pollination and pod-set, so yields in this export-led area will be down. Further south, there are some very good spring crops and lower Bruchid levels than of recent years which will help with the quality. Overall average production will likely be around 3.5t/ha giving a total crop of 300-350,000 tonnes, assuming average harvest conditions. French bean harvest is expected to commence at the end of the month.
Combining Peas
Very mixed picture in UK for new crop. Rain and cold affected later sown crops but some look to have good prospects and quality, although some lodging is evident after all the rain. Thornhaugh trial plots of Zero4 are ready to harvest but rain is holding us back. French crop in the south is all but harvested with average yields for spring sown but poor for winter sown crops. The challenge will remain to get growers to plant peas next spring. That crucial group of mid-size family growers who have the ability (and courage!) to grow peas is dwindling rapidly.
Marrowfats
Rain will inevitably affect pea yields this year with more disease and more crops lodging. Weather has underlined the importance of widening pea rotations above 4 years – longer rotation crops are markedly better this year.
Download

No comments posted yet. Be the first to post a comment
Display name

Please enter your name

Email
(optional)
Comment

Please enter your comment

Post Comment


Your comment submitted successfully.Please wait for admin approval.

Some error on your process.Please try one more time.