Outstanding produce managers representing 21 different supermarket chains, commissaries and independent retail stores in 15 states and Canada will be the honored guests at United Fresh 2012 this May through the United Fresh Retail Produce Manager Awards Program.
The awards pay special recognition to those on the front-line in supermarkets working everyday to increase sales and consumption of fresh fruits and vegetables.
"These produce managers have demonstrated the creative energy to make fresh fruits and vegetables shine in their stores. In so many cases, their interactions with consumers influence opinions and purchasing decisions, and have an undeniable impact on our industry," said Tom Stenzel, president and CEO of United Fresh. "We're fortunate to have these talented retailers as the face of the fresh produce industry."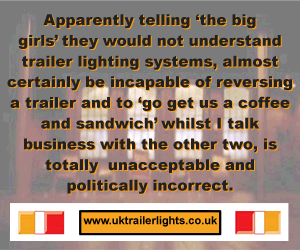 The 2012 winners are:
· Leslie Alex, Hannaford Brothers, Dover, NH
· Ricky Allemand, Brookshire Grocery Company, New Iberia, LA
· John Ballard, Food City/K-VA-T Food Stores, Lafollete, TN
· Phil Burgess, Safeway Stores, Bend, OR
· Brian Burrow, Brookshire Grocery Company, Whitehouse, TX
· Franklin Bys, Hy-Vee, Inc., Coralville, IA
· James Campbell, Sunflower Farmers Market, Denver, CO
· Brian Collegnon, Rueben's County Market , Hartford, WI
· Ross Corbin Conrad, Colemans Food Centres, Corner Brook, NFL, Canada
· Brian Corbitt, Bel Air Market/Raley's Family of Fine Stores, Sacramento, CA
· Jolene Cyr, Food Maxx/Save Mart Supermarkets, Fairfield, CA
· Ron Danielson, Raley's Family of Fine Stores, Woodland, CA
· Chad Faulk, Harris Teeter, Charlotte, NC
· John Heon, Big Y Foods, Lee, MA
· Rich Jackson, Quality Food Centers, Sammamish, WA
· Steve Kaminski, Jewel-Osco, Westmont, IL
· Charmagne Kendrick, VG's Food Center/Spartan Stores, Fenton, MI
· Jim Kestleloot, Harris Teeter, Reston, VA
· Michael Kolek, Jewel-Osco, Schaumburg, IL
· Brian Langdon, The Kroger Company, Cincinnati, OH
· Mike McElmeel, Hy-Vee, Inc., Silvis, IL
· Elizabeth Myers, New River MCAS Commissary, Jacksonville, NC
· Wanda Ivy Nicholas, Travis Air Force Base Commissary, Travis, CA
· Nick Puleo, Vons, San Diego, CA
· George Sanders, Price Chopper/Golub Corporation, Barre, VT
The program's 25 winners were selected from hundreds of nominations submitted by retailers and produce suppliers across the industry. Selections were made based on a number of criteria, including efforts to increase produce consumption through everyday excellence in merchandising, special displays and promotions, community service and commitment to total customer satisfaction.
All winners and their corporate produce directors will be honored at United Fresh 2012 during the Chairman's Reception & Produce Celebration Dinner, Tuesday, May 1, at the Hyatt Dallas at Reunion in Dallas. In addition to the awards, five Grand Prize recipients will receive an additional $1,000 cash prize.
Comments
No comments posted yet. Be the first to post a comment