31-12-2008 00:35 AM
| News
UNITED KINGDOM.
LOSING MONEY.
The latest report by Plimsolls senior analysis David Pattison, on the meat industry in England, showed that 291 meat companies out of 1002 interviewed, were losing money.
This is an alarming figure by any standards and 181 of the one thousand firms reviewed, were in danger of winding up.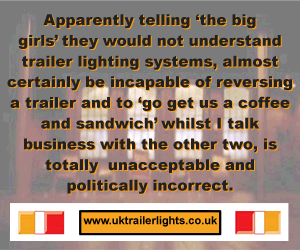 The main causes appeared to be rising costs, lower turnover on declining economy and credit restrictions in securing bank loans.
Pattison said " Larger players in the market may use the opportunity to snap up smaller players in the market who add value to the core business. These companies will be prepared to pay well for niche companies as they often clear an easy route to new markets". The other company sales according to Pattison would be distress sales, snapping up of small business's for basement prices.
There have been numerous poultry companies getting into financial trouble in England and in Ireland in recent months, the trend looks set to continue.
Comments
No comments posted yet. Be the first to post a comment