10-02-2009 00:05 AM
| News
UNITED KINGDOM-PIG FARMING.
After last year's mission to improve welfare standards in chicken farming and get a better deal for poultry farmers, Jamie Oliver has now launched a campaign to 'Save Our Bacon'.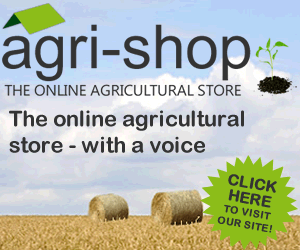 This time the TV chef wants people to start buying British in an attempt to save the country's struggling pig industry which is under intense pressure from cheaper imported pork that is not reared to the same welfare standards.
Helen Beighton spoke to a pair of Derbyshire pig farmers who are hoping that his efforts will help save their bacon...
Two north Derbyshire pig farmers have got behind Jamie Oliver's campaign encouraging people to eat British pork in a bid to save the UK's pig industry.
Stephen and Karen Thompson have over 2,000 pigs at Povey Farm near Norton, right on the Derbyshire-Sheffield border.
The couple are experienced campaigners in the fight to save British pig farming, having sung on the National Pig Association's pork-themed pop single 'Stand By Your Ham' last year, which was released to raise awareness of farmers' fight for fairer prices for their pigs.
And according to them, Jamie's 'Save Our Bacon' campaign can only help promote British pork and increase knowledge about the problems farmers here face.
Stephen (48) said: "In 1999 the stalls and tether ban came in in this country which stopped us from keeping sows in close confinement – they had to be able to move around.
"This country took it on board wholeheartedly but the rest of Europe has not, which has put us at a severe disadvantage price-wise."
The lower production costs of keeping sows in small stalls means that European pork is cheaper to produce than British pork and can be sold for less.
As supermarkets and other food outlets choose to import this cheaper meat rather than pay more for higher welfare home-grown meat, British farmers have been left struggling and the UK has lost half its pig industry in just over a decade.
Perversely, even canteens in some Government department buildings serve non-British pork products over their British equivalents – meaning Government officials are eating meat reared in a method the Government itself has deemed illegal.
"It's very frustrating," said Stephen, who is the fourth generation of farmers in his family.
"It was a good welfare move forward and if everything had been supported it would not have made a difference to us."
The 'Save Our Bacon' campaign also focuses on the issue of correct labelling of pork meat – which currently is so unclear that consumers can easily be fooled into thinking they are buying British meat when they are not.
Campaigners say that by labelling products more accurately, people will know for sure that what they are buying is British, which in turn will lead to better deals for British farmers.
Karen (45) said: "The most important thing is labelling. If supermarkets were forced to label more accurately, it would be British-labelled if the pork is reared in this country and that would be the only circumstance in which they can call it British."
Stephen added: "You have got to look for the Quality Mark or tractor mark saying it's made in Britain. Otherwise you could be buying sausages made in Britain from foreign meat."
Comments
No comments posted yet. Be the first to post a comment