13-02-2009 02:25 AM
| News
UNITED STATES-80 CATTLE SEIZED FOR CRUELTY.
Authorities are investigating allegations of animal abuse after approximately 80 cattle in poor physical condition were discovered on a Delaware County farm located near the Arkansas state line.
According to Delaware County Sheriff's Deputy Mark Berry, three animals were found dead and 15 more in poor condition due to starvation were found on an 80-acre farm belonging to Naocha and Mailee Xiong located on 440 Road in Delaware County.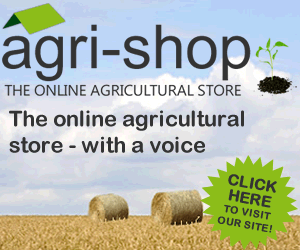 "There was no body weight on most of the cattle. In the winter time you can expect some loss from older animals, but these are young cows and calves," said Berry. Berry, along with veterinarian Dr. Darlene Wehr, went to the Xiong residence on January 16th after receiving a complaint concerning dead cows on the property. According to Deputy Berry's report filed, two cows and a calf were found dead.
The next morning Berry returned with Grove Humane Society representatives, and Mr. Xiong agreed to sign 11 cows and four calves over to the society.
The animals were taken to the Gentry, AR livestock auction and sold.
At that time the Xiongs were warned that if the remaining cattle were not fed, they risked having the other animals confiscated.
On January 22, Dr. Wehr and her husband delivered three tons of feed, minerals, and medicine to the farm and told the couple what needed to be done to care for the animals.
According to Berry's report, on January 27, he, Linda Miller of the Grove Humane Society, and Wehr, returned to the farm to check on the condition of the cattle.
They discovered that the iced-over ponds had not been broken so the cattle could drink and very little of the feed was gone.
Berry told Mr. Xiong to feed the cattle immediately. According to Berry's report, Mr. Xiong went inside his residence and sent his wife out to feed the cattle.
Wehr examined the cattle and determined that they were losing weight because they were not being fed enough and due to the cold weather.
On January 28th, the cattle were signed over to the Grove Humane Society and on January 29th, 47 cows and bulls along with 24 calves were transported to the Decatur, AR sale barn where they were sold at a February 3rd auction.
The matter is still under investigation and has been turned over to the district attorney.
Comments
No comments posted yet. Be the first to post a comment