Vet president calls for horse microchips
27 February 2013 13:15:29|
News
Vet president calls for horse microchips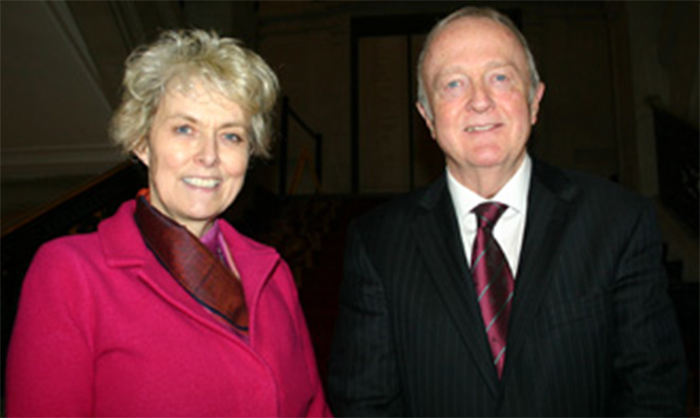 The President of the British Veterinary Association (BVA) has used his annual London dinner speech last night to urge the government to back their call for all horses to be microchipped.

He addressed current issues including the horsemeat scandal, where he backed calls for clearer welfare labelling.

The audience included parliamentarians, veterinary surgeons and representatives from the agri-food industry, pet industry, welfare charities and veterinary education.

"The headlines about horsemeat will no doubt continue, but what is already clear is that in a very short space of time the news has undermined confidence in the food chain" Jones said.

"It has called into question the veracity of the horse passport system, which is clearly not fit for purpose."

"We need to look ahead now and agree what we need from the passport system and how we can achieve that – for both animal and human health."

"We would renew our 2009 call for all horses to be microchipped – not just foals – and for a single, national equine database. These measures may not be cheap but what price can we honestly put on regaining confidence in the food chain?"

But Jones cautioned against a reaction that would impact on all livestock. He said a kneejerk response across the food chain could unnecessarily impact on the cost of production in the UK.

While initial price rises would be borne by the retailers and consumers, as the drive for cheap food inevitably occurs, there are fears that farmers could be squeezed financially with consequences for animal health and welfare.

Jones reiterated the BVA's call for clearer labelling for animal welfare and action to limit slaughter without stunning.

"Our call for better welfare labelling was, of course, heightened during the recent debate over welfare at slaughter and our call for a ban on slaughter without stunning."

"And on this issue the time is now. With European legislation on slaughter being implemented into UK law this year it provides us with a golden opportunity to rethink a system that allows meat from slaughter without stunning to enter the mainstream food chain."

"The fact that consumers are not allowed to know whether their meat is slaughtered in a way which severely compromises the welfare of the animals in question is simply unacceptable."

"If an outright ban is not possible, because of political sensitivities, then we want to see the welfare of these animals improved, through post-cut stunning and enhanced enforcement of welfare legislation. And we want to see the demand for these products reduced through clearer labelling that would make it financially unattractive for slaughterhouses to supply meat from non-stun slaughter into the secular market."

Download

No comments posted yet. Be the first to post a comment
Display name

Please enter your name

Email
(optional)
Comment

Please enter your comment

Post Comment


Your comment submitted successfully.Please wait for admin approval.

Some error on your process.Please try one more time.