The British Veterinary Association (BVA) has warmly welcomed the report of the independent Advisory Group on Responsibility and Cost Sharing, which has recommended a new 'Partnership Board' to become the sole source of Departmental advice to Defra ministers.
The Advisory Group was set up by the Government in September 2009 to advise the Secretary of State on how to implement responsibility and cost sharing in England.
It was set up against the back drop of the previous Government's plans to put animal health policy in the hands of an arms-length body, leaving animal welfare policy with ministers – an idea put into the draft (now discontinued) Animal Health Bill.
At the time the BVA strongly opposed this proposal to separate animal health from animal welfare policy.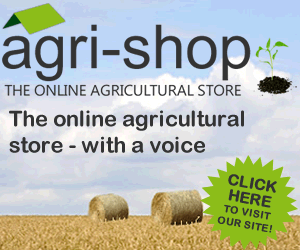 The Group's recommendations move significantly away from these early plans and include:
• a new Partnership Board made up of Defra officials and external members from industry, other kept animal sectors and other stakeholders with an interest in animal health and welfare and public health;
• no calls for an arms-length body;
• keeping responsibility for animal health and animal welfare policy together under the new Partnership Board;
• a solution that covers all kept animals (not just livestock);
• the rejection of the idea of a general 'animal disease' levy;
• a staged approach towards cost sharing, with responsibility sharing to be firmly established before cost sharing can be discussed.
The overarching message of the Advisory Group, which the BVA fully supports, is that 'the objective of responsibility and cost sharing must be to reduce the risk and cost of animal disease and improve the welfare of kept animals'.
The Group included representatives from industry, the veterinary profession and consumers and was chaired by economist Rosemary Radcliffe. The veterinary profession was represented on the Advisory Group by Professor Bill Reilly (BVA President 2009-2010 and currently BVA Past President), who sat as an independent member.
Commenting, Harvey Locke, President of the British Veterinary Association, said:
"The headlines from the Advisory Committee's report suggest a real common sense approach to the difficult issue of responsibility and cost sharing.
"When the previous Government consulted on its plans and the draft Animal Health Bill the veterinary profession was not alone in its condemnation of the idea to separate animal health and welfare policy. We are therefore very pleased to see that the Advisory Group – made up of a wide range of stakeholders – has rejected that idea.
"The BVA is also supportive of a strong voice for industry and the veterinary profession in policy making, as well as proposals that do not exclude any kept animals.
"We hope that the new Defra ministers will pay a great deal of attention to this report, especially the underlying message that responsibility and cost sharing must reduce the risk and cost of animal disease and improve the welfare of kept animals."
Comments
No comments posted yet. Be the first to post a comment