Wet summer weather over the last two years has led to at least five major farm blazes caused by spontaneous combustion worth a total of £130,000, according to an insurance firm.
Difficulties harvesting hay and straw during 2012 - the wettest summer in 100 years - saw farmers across the region struggling to avoid baling and stacking hay, straw or other crops when still damp – with the risk of heat build-up and fire due to natural fermentation.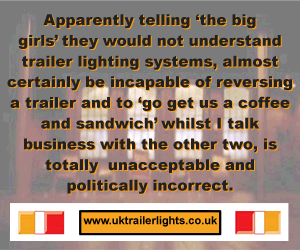 Two blazes in 2012 involving Cornish Mutual Members in North Devon and Somerset followed three similar fires at Members' farms in Cornwall and Somerset during an equally difficult 2011.
The incidents were among an estimated £543,000 worth of claims involving farm fires handled between July 2011 and June 2012, compared to £145,000 in claims during the same period in 2010/2011.
Farmer Dudley Easterbrook was one of those affected when 110 tonnes of hay worth more than £16,000 were destroyed in a barn fire caused by spontaneous combustion at his farm near Menheniot, in South East Cornwall.
Easterbrook worked into the night with firefighters to battle the flames and pull burning hay from the barn and succeeded in stopping the building itself going up in flames.
"We've been fighting the weather over the last two years when trying to bring in hay" Easterbrook said.
"I didn't think the hay was too damp when we baled and stored it and I added a hay preservative too. We regularly monitored the hay and my daughter came in one evening and told me the hay was really steaming. I went right out and by then it was already smoking and in flames."
Spontaneous combustion can happen if crops are not dry enough when stored in bulk and put away too soon. Fermentation due to naturally occurring bacteria leads to a build up of heat which cannot dissipate in the centre of a haystack. Over a period of time this raises the temperature inside to the point at which a fire starts.
"Spontaneous combustion is something farmers always need to be alert to but the last two summers in particular have been extremely challenging for farmers bringing in crops, with long periods of bad weather punctuated by short windows of opportunity to bale and store hay and straw" said Philip Wilson of Cornish Mutual.
"Ideally, farmers will cut the crop, lay it on the field and turn it a few times before baling it, but if the crop isn't dry enough when it's baled and stored and the moisture content is too high, it could ignite through spontaneous combustion and go up in flames."
"We advise farmers to stack their bales further apart or in smaller stacks. As bales have got bigger the potential for problems has increased because the crop is packed tighter, so if farmers can leave a foot gap between the bales that will help the air to circulate and cool them down. Bales need to be constantly monitored too, especially in the first six weeks when the risk is greatest."
Comments
No comments posted yet. Be the first to post a comment