What does 2013 hold for free range producers?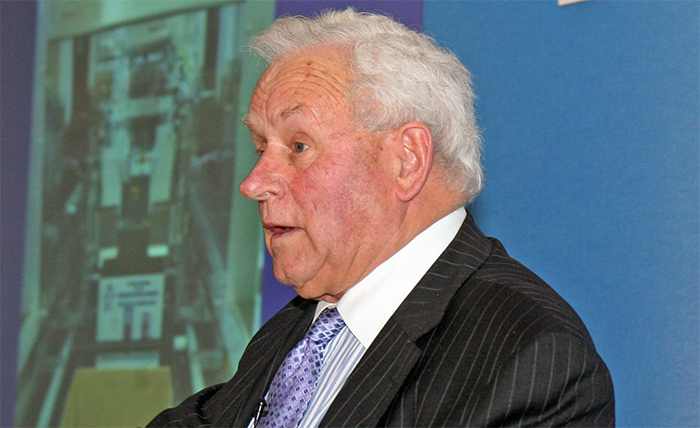 Britain's biggest free range egg producer has warned that the free range egg sector needs to keep control of bird numbers to prevent supplies of
eggs
outstripping demand.John Campbell of Glenrath Farms told the Ranger that he had been concerned by recent chick placing statistics.Defra figures show that chick placings were up 13 per cent year-on-year in October - the latest in a series of monthly increases. He was also critical of expansionary moves by some leading packers. "I must say I am surprised that some larger packers are still expanding their base," said John. "It is clearly a concern when you see the latest chick placings. I think 2012 was challenging, but not too bad." Looking ahead to 2013 he said he was a little worried."The market decides the price of eggs, not supermarkets or anything else. Supply and demand is the name of the game and it is up to the industry to ensure that supply does not get out of control."Tom Willings, contract producers and farms director with Noble Foods, said that more colony volume would be coming on stream early in 2013. He warned that dramatic increases in chick placings and a weaker wholesale market would result in a more aggressive retail market place after Easter.He said he expected cage and free range demand in retail to balance, with cage growth slowing and the decline in free range easing. "This will be driven by greater free range promotional activity after Easter, fuelled by post-peak surpluses and displaced free range currently sold as colony, plus the annualising of comparable data against a strong Q1 2012 performance."The great unknown is to what extent will feed prices maintain pressure on producers, and therefore how the alternative flock base will react," said Tom, who said he expected feed prices to remain high, although there seemed to be some momentum around a move away from GM-free soya in some retailers. "Taking a proactive approach to managing feed costs by discussing raw material markets and forward purchasing options with feed suppliers is highly recommended," he said.Some European egg producers would still be non-compliant with the European Union ban on conventional cages in 2013, with Italy the main source of illegal hens, he said. Forecast figures ranged between 16 million and 20 million illegal hens, with 12 million of them in Italy, said Tom.Stonegate's supply base director Chris Ramsey said it was difficult to predict developments in the year ahead, but said the factors and market conditions that largely influenced margins in 2012 were "set fair to continue into 2013." He said that feed volatility and quality, flock size, imports, market egg price, together with the impact of the economy on consumers' buying habits, suggested it would be unpredictable."However, this does not necessarily mean the same outcome is guaranteed, as the market's response to change is not consistent, and may react differently in the coming year," he said. "For the longer term, egg prices need to accurately reflect the producer's costs of production and sustainability. However, producers also have to accept that the day-to-day job needs to continue to the highest standards with attention to detail. Producers' business models may need to be more adaptable to reflect an ever changing and volatile market; reviewing longer term positions on feed, collaborative purchasing initiatives, greater responsive monitoring and evaluation of performance, and challenging innovation," he said.Eggsell's Barry Jackson said he had seen more demand for free range in the period leading up to Christmas. Following a period in which the wholesale egg market had reflected no difference in price between intensive and free range eggs, the differential had returned and there was a demand for free range. "All of a sudden the conversation was about free range again when this last year it has all been about intensive colony. But we have definitely seen a demand for free range product again. We have been getting enquiries for free range. Whether that continues going forward we will have to wait and see," he said.He said more colony production would be coming on stream and displacing cascaded free range egg, and it was difficult to see how the recent large increases in chick placings would not have an effect on the market. Consumers were also likely to be very price conscious because of the effects on family budgets of the wider economy. "Retailers are under pressure. They are fighting each other and
eggs
are at the centre of the battleground," said Barry.He said it looked like the big price rises announced shortly before Christmas had come out of the pockets of packers rather than from increases from retailers. "There doesn't seem to have been any real headway with the major retailers. The rises seem to have come from packers to cover the extra costs being piled on producers. They are a reflection of where costs sit and what producers need to stand still. No packer I have spoken to suggests this reflects what will happen this coming year."One concern that Barry pointed to was the sight of free range
eggs
on sale in high street pound stores. He said it was as if free range
eggs
were being turned into a discount product and this was a worrying development for the free range sector.Everyone agrees that 2012 was a challenging one for free range egg producers. The year ahead may prove equally challenging. "Clearly 2013 will present everyone in the egg supply chain with many challenges," said Chris Ramsey. However, he said that with each of these challenges came the opportunity to improve, grow and be more successful than last year in what continued to be a very strong free range egg market.
Download

Trending Now
Viewed
Discussed