Jonathan Lane, Gleadell's trading manager, comments on grain markets:
Wheat
• USDA report US winter wheat harvest 94% complete – spring wheat harvest 65% complete, with 61% of the crop in good/excellent condition.
• Ukraine grain stocks as of August 1st were reported at 20.2mln t, 1% more than same time last year – grain exports at 2.4mln t July/August.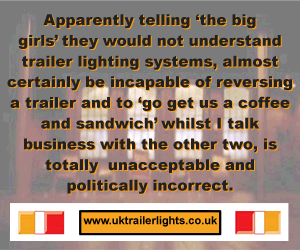 • French grain agency, AgriMer, is set to increase this year's output of wheat – 36.5mln t harvested as of August 9th (34mln t in 2011).
• Egypt's GASC purchases 240,000t of Russian/Ukrainian wheat for September shipment.
• Milder weather to favour late Black Sea crops – rain may restore yields in parts of Russia and Kazakhstan.
• USDA reports US corn crop in good/excellent condition at 23%, unchanged on the week – drought still growing concerns – smallest crop in 6 years (yield of 123.4bushel/acre) – further 'demand rationing' needed to ensure supplies.
• Ukraine has almost completed its 2012 wheat harvest, lowering output to 16.3mln t (bunker weight) from 22.3mln t in 2011, with plans to sow at least 8.2mln hectares for 2013 winter grains, which is 2.4% less than in 2012.
• SovEcon reports that Russia's exportable grain surplus of 10-11mln t to be exhausted by November, and that Russian farm grain stocks stood at 15.7mln t as of August 1st – their lowest level since 2006.
• Russian Ag.Mintsry reports grain yields have fallen 29%from last year, with 47% of the harvest complete as of 14th August.
Summary
Markets continue their consolidation as the bullish US corn report produced few fireworks, with ending stocks numbers coming in at trade estimates. Yield was again reduced to 123.4bushel/acre, which will produce the smallest US crop in six years. Although, the USDA did partially address the demand side, slashing the feed usage and reducing ethanol and export projections, analysts believe the market will need to 'price ration' further, meaning potentially higher prices.
Wheat markets have struggled to march higher, as the harvests progress in the northern hemisphere. The USDA report also projected higher than expected US and Black Sea production and, with seasonal ending stocks also higher than trade views, left the market open to profit-taking.
News that Egypt purchased Russian/Ukrainian wheat over the past week also pressured, although, with Russian grain exports projected at 4.5mln t by the end of August, political intervention will play an increasing role with analysts believing the 'Russian surplus' will be exported by November.
In summary, there still remain a few unanswered questions over the US corn crop and Black Sea grain exports but, with the likelihood that further US corn demand must be cut and that Russian 'political intervention' over exports is only a question of when, and not if, markets look well supported.
The UK market remains a mess - low bushel weights, spot demand, lower yields and a delayed harvest make any assessment almost impossible to make. There is a long way to go but, at this stage, it is safe to say that we are looking at a new situation - one that not many in the trade have seen, to this extent, before.
Willie Wright, Gleadell's Oilseed Trader, comments on the markets:
Oilseeds
• A busy week after better weather in the UK, with roughly 80% of the UK rapeseed harvest now complete. The focus for the UK market has been on logistics but, with lower yields and stop-start nature of harvest, we have little or no harvest pressure.
• In Europe, rapeseed prices have been largely unchanged, as the market has failed to find fresh impetus to draw in any volume of new activity - the rate and pace of increase could be far slower than we have seen this summer.
• Last Friday's USDA report confirmed a reduction in soybean yield in line with expectations and the market fell on the back of investor profit taking. However, the report does highlight that the on-going supply and demand situation remains tight for soybeans, with strong demand from Asian markets and we have no new soybean crop until the South American harvest early next year. This should help support rapeseed prices.
Comments
No comments posted yet. Be the first to post a comment