Jonathan Lane, Gleadell's trading manager, comments on grain markets …
Wheat
USDA report US corn harvest progress at 79% complete, up 11 points on the week – average 38%.
USDA report US winter wheat planting progress at 71%, up 14 points on the week – average 71%.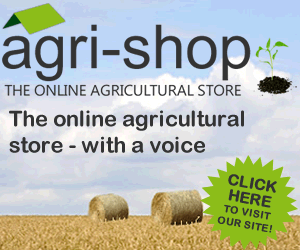 Ukraine's Ag Ministry raises 2012/13 wheat export cap to 5mln t – 3.2mln t already exported with 2.1mln t contracted.
China's CNGOIC projects 2012 corn crop at record 201mln t, up 4.3% - reduced need for imports – wheat crop seen at 118mln t.
Australian and US wheat concerns rise as continued dryness poses a threat to crops.
BAGE states Argentine 2012/13 wheat crop down 28% at 10.1mln t – lower acreage/flooded field and harvest delays.
Ukraine grain trade fears export curb – speeding up shipments of wheat to take advantage of current global prices.
Major Black Sea grain exporters (Russia/Ukraine/Kazakhstan), face 27% fall in crop production in 2012/13.
Kazakhstan officials face 2012 grain crop falling to 12mln t (27mln t last season) – stocks of 9.8mln t would allow 8mln t exports.
Strategie Grains cut further EU 2012/13 corn and wheat estimates – corn down 0.9mln t (52.8mln) and wheat down 0.7mln t (123mln).
DEFRA reports UK wheat yields at a 23-year low (6.7t/hectare) – provisional wheat crop estimate of 13.31mln t.
Summary
The release by DEFRA of their provisional UK wheat crop figure of 13.31mln t confirmed the estimate last week by the NFU. Wheat yields have fallen this year to a 23-year low, triggering a drop in production, down 12.8%, despite a rise in the planted area. With the smaller wheat crop, the reality of the UK becoming a net importer this season is being confirmed, with exports for the first 2 months of the season (July-August) of just 64,980t- swamped by 340,899t of imports - as end-users look for better quality.
The international markets, supported by the USDA report last week (lower stocks), eased again earlier this week as harvests of US corn and soybean crops reach the last 20%. EU wheat and corn production estimates were again cut by Strategie Grains, further tightening supplies already supported by an optimistic export outlook due to declining Black Sea availability.
Market continues to gain support on weather/production concerns, although this remains vulnerable as the demand outlook wanes. Global crops are not getting bigger and, in fact, should reduce further on declining harvested acreage of US corn and lower wheat production prospects in Australia and Argentina, leaving the long-term fundamental support firmly intact.
Oilseeds
This week has been a fairly quiet, uneventful week in the oilseeds market. Volatility has decreased, and the daily price swings of €10-15 on MATIF rapeseed haven't been seen as the market has slowed down. Soybeans, the main driver in the oilseeds market, continue to come under pressure from the US harvest and managed money funds closing positions. South American soybean plantings are reported to be progressing well with favourable weather conditions, a record South American crop is forecast for early next year with the harvest starting in February.
Domestically, there is little coming forward from farm and the crushers are relatively absent from the market. UK rapeseed remains uncompetitive in the international markets with UK domestic values offering better value than export markets.
The global macro environment continues to weigh on commodities with economic data being released across the globe, China's growth rate slowed to 7.4% (a figure we'd like to see in the UK!). The Eurozone problems continue to linger and we have another EU meeting with various issues up for discussion including further EU integration. The Euro rallied this week following a decision by the credit ratings agency, Moodys, not to downgrade Spanish government debt - this has helped to support UK rapeseed prices with the Euro rising against Sterling.
Comments
No comments posted yet. Be the first to post a comment