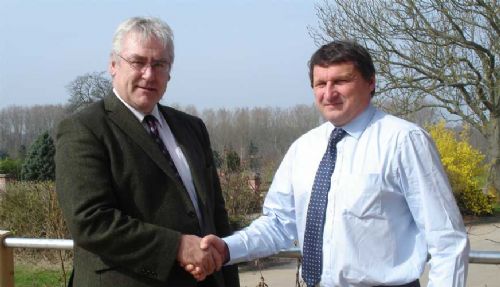 Will Cockbain and Robin Milton
Long-standing NFU uplands Chairman Will Cockbain has stepped down from his role today after eight years in post.
Mr Cockbain, who will remain a member of the NFU uplands group, said that the decision wasn't easy.
"This has been such a big part of my life for so long, but I took the decision about a year ago that this would be my last term in office. There are some really good guys on the group with passion and energy, and it is only right that they have a chance to shape the group," he added.
"I am proud at what we have achieved in my time as Uplands spokesman. Not least succeeding in getting a 30 per cent increase in HFA payments for uplands farmers during the foot and mouth crisis, which was really vital for members.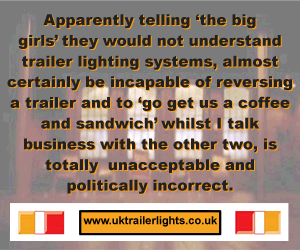 "I would like to say a big thanks to all the staff I have worked with over the last eight years and especially to the uplands group who have all been brilliant."
Mr Cockbain has been replaced by Robin Milton, a mixed farmer from Exmoor, who said: "I've got quite an act to follow as Will has been very, very good at the job for a very long time. We realise that Will is an asset that will take quite a lot of replacing.
"We've got a unique opportunity at the moment to influence changes and challenges ahead in CAP reform and I am looking forward to the challenge."
Comments
No comments posted yet. Be the first to post a comment