FREE range producer John Widdowson takes much of the credit for the latest branded egg concept now being launched by Deans Foods and Sainsbury's.
Woodland Eggs have been introduced into 300 Sainsbury's stores with a fanfare of media interest, with the marketing appeal that they are laid by hens with access to a more natural, shaded habitat provided by trees.
The idea was hatched after Mr Widdowson planted 5,500 poplar trees on his unit in Devon to improve the environment for his hens.
He had observed that his hens spent more time in the shade of trees and hedges than in the middle of an open field so he adapted his farm to suit the hens better.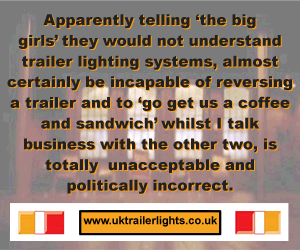 "I am not the first producer to plant trees on range," he said. "But the breakthrough was linking the conditions on the farm to a new marketing opportunity.
"I believe that as free range develops and bigger units come into operation, then smaller family farms like mine will need to be producing niche products in order to maintain a decent level of income."
The hens now spend more time outside exploring, foraging and dust bathing under the trees and are said to appear healthier, happier and more productive in their new surroundings.
Woodland Eggs are now being produced on 12 sites across the country.
Deans marketing director Peter Challands said: "Woodland Eggs have added a new dimension to the term free range by tailoring the environment to the hens' behavioural needs."
Aarti Puri, egg buyer at Sainsbury's, commented: "We want to give our customers new and exciting eggs and the Woodland Eggs will be a perfect addition to our extensive range that already includes duck eggs and quails eggs."
The eggs are priced at 99p for six Large, and 85p for six Medium.
Media coverage has included reports on Carlton Television, the Independent on Sunday, and The Observer, along with a number of radio stations and regional newspapers.
Comments
No comments posted yet. Be the first to post a comment