It is a measure of the importance of the topic that two of the CLA's most prominent forestry and woodland experts will be speaking at Demystifying Woodland Insurance and Liabilities, a special event for all those involved in owning or managing woodland. The event takes place on Wednesday 18 April at'Wyre Forest Discovery Centre, Callow Hill, Worcestershire.
'
The event will look in detail at the new National Tree Safety Group (NTSG) guidelines on trees and their impact on landowners. CLA Vice-President Ross Murray will give the perspective of a private woodland owner in this difficult but important subject, while CLA Forestry and Woodlands Adviser Mike Seville will lead an outdoor workshop on the practical implementation of risk management of trees for landowners.
'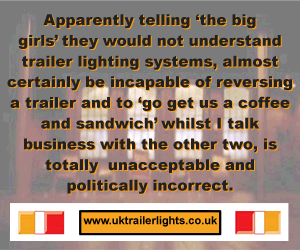 Mr Seville said: 'The publication of the NTSG Guidance 'Common Sense Risk Management of Trees' is the culmination of four years' work by experts from across the whole forestry and tree ownership and management sector. It recognises the emotions associated with both death from trees, and the felling of valued trees. It demonstrates the very low general risk of death from tree failure and suggests pragmatic ways in which owners can fulfil their duty of care.
'
'It is the essential document for anyone who owns or manages trees.'
Comments
No comments posted yet. Be the first to post a comment