The Ranger magazine provides a whole host of husbandry and veterinary information to free range egg producers. To receive the Ranger visit www.theranger.co.uk
Free range egg producers gathered earlier this month to learn more about a flock health problem of which most of them had some firsthand experience. The event was organised by specialist poultry vet Stuart Young and attracted sponsorship from the Duchy College under its Vocational Training Scheme (VTS) programme.
"Gut health issues have been getting progressively worse over the last two years," reported Mr Young, whose practice is based at Fordmore Farm near Cullompton in Devon. "The idea behind this event is to bring together local producers' experiences in an informal way in an effort to add to our knowledge and perhaps put together a series of risk factors that we can identify on a variety of farms."
The scene was set by final year veterinary student Rebecca Vallis who ran through the anatomy of a chicken's digestive system and how it should function in a healthy bird and then it was over to Mr Young to explain what could go wrong.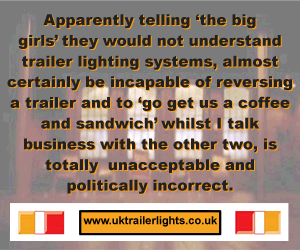 "The gut has a large surface area which is necessary for the absorption of nutrients but it also provides a potential environment for pathogens to thrive," he explained. "The aim must be to prevent colonisation of the gut by pathogenic bacteria because once that occurs the gut lining is likely to suffer long-term damage which will affect nutrient absorption."
Put in simple terms the bacteria found in the gut could be split into 'good' and 'bad' and producers learnt that the naturally acidic conditions of the upper gut make it difficult for the bad bugs to survive and whilst the lower gut's alkaline environment favoured the bad bugs, the competition for nutrients from the good bugs should make survival difficult.
"It can start to go wrong if the bird is over-supplied with nutrients – diets too high in protein for instance – with excess feed ending up in the lower gut which provides the nutrients for the bad bugs to survive and thrive. This is particularly true for organic diets because of the need to satisfy the amino acid requirement for egg production," said Mr Young. "This can lead to the wall of the gut being damaged which affects nutrient absorption which in turn leads to loose droppings and even diarrhoea in badly affected flocks."
Nutritionist Steve Pritchard agreed with the vet on the influence of protein on gut health. "The aim is to deliver the amino acids into the small intestine," said Mr Pritchard of Premier Nutrition. "Get it wrong and undigested nutrients will be delivered into the caeca and will feed any pathogenic bacteria that are present."
Mr Pritchard believes that higher levels of insoluble fibre could also have a role to play in maintaining a healthy gut. "Over the years the genetic potential of the modern layer has increased tremendously and higher spec diets have been formulated to fulfil that potential. That has generally meant lower fibre levels and unintentionally we've overlooked the role of fibre from a nutritional point of view."
Mr Pritchard, who is now formulating diets with increased fibre levels for clients of Premier Nutrition, believes that the change from a rearing diet, where the fibre level is typically 5 to 6 per cent, to a laying ration with fibre levels as low as 2.5 per cent in some cases, could be a factor in triggering gut problems.
"It is too early to come to a definite conclusion about the effect of these high fibre diets and we are still learning about their impact on performance," he said. "And whilst they are unlikely to be a panacea when it comes to solving gut health problems, the results so far look promising."
Another advantage of increased fibre levels was a potential reduction in feather pecking, revealed Mr Pritchard. This, he believed, was due to the more bulky diet better satisfying the bird's appetite, hence leaving it feeling full. A trial carried out by the breed company Hendrix has highlighted the effect of increased fibre levels in the diet – achieved by increasing the sunflower content – and whilst the effect on performance was minimal, the impact on mortality was dramatic (see table below)
(Data reproduced with permission of Joice and Hill Poultry Ltd)
But both Mr Young and Mr Pritchard were quick to point out that whilst feed quality and make-up were major factors in maintaining a healthy gut, it was only one piece of the jigsaw. Equally important were general husbandry issues such as reducing stress; good range management; and overall disease control.
And success starts before producers even get their hands on the flock, with fellow specialist poultry vet David Shingleton, who works closely with Mr Young, reminding the audience just how important it is to liaise with their rearer to ensure they get a well-reared pullet that has the potential to fulfil the demanding task that lay ahead.
"Pullet quality is everything and I cannot over-emphasise how important it is for you to visit your birds in rear and make sure you are happy with what you see," said Mr Shingleton, who believes coccidiosis and IB can be the cause of gut damage in some instances.
And the question was raised by one producer why loose droppings and the yellow frothy variety that have been linked to Brachyspira infection, were now commonplace on free range farms? Stuart Young responded: "Although there is no documented evidence to back it up one has to suspect that is associated with the loss of in-feed CTC as a nil-withdrawal treatment. This was a cost-effective means of responding to post-peak dips where accurate diagnosis of the cause was difficult. It is possible that what we were treating was a bacterial gut infection.
"The positive to come from this though," went on Mr Young, "is that we are now forced to look at the bigger picture and improve flock health without resorting to the prop of in-feed antibiotics."
Whilst producers attending the event may not have come away having learnt of a cure-all solution for what has become one of the greatest challenges they face when it comes to maintaining flock health, they will certainly have increased their knowledge of a complex issue and identified areas to improve on their units.
Speaking after the event, Mr Young commented: "My aim is to hold regular meetings with topics driven by producers so that we can really make a difference to flock health planning. This was really a local pilot meeting that we hope to roll out to all clients but in the same small group format.
"I believe this is far more effective than simply arming clients with lots of documentation that probably gets pushed in a file without being referred to! Having the support of the Duchy VTS scheme is proving to be a valuable aid in this important area."
Comments
No comments posted yet. Be the first to post a comment