A destructive plant disease first identified in the UK only last year has been confirmed in Lawson cypress trees at Blubberhouses, near Otley in North Yorkshire.
The disease is caused by a fungus-like organism called Phytophthora lateralis (P. lateralis), which has devastated the trade in ornamental Lawson cypress trees in the American states of California and Oregon, where Lawson cypress is a native species.
This is the second confirmed outbreak in England. It had never been recorded in the UK until last year, when the first cases were confirmed in Scotland, followed this year by cases in Northern Ireland and Devon in South West England. France and the Netherlands have also recently confirmed outbreaks.
The affected trees are on sites owned by Yorkshire Water, the British Canoe Union and private owners alongside the River Washburn near Fewston Reservoir. The Forestry Commission has served Plant Health Notices on the owners requiring them to fell and destroy the trees in an effort to contain the disease and prevent it spreading. All the owners are co-operating with the notices.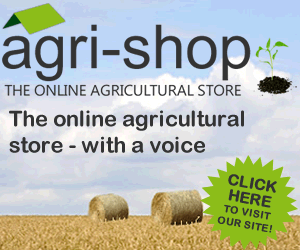 Dr John Morgan, Head of the Forestry Commission's Plant Health Service, said,
"P. lateralis is one of several destructive plant pathogens that have entered the UK in recent years, many of which have been associated with the growth in the international trade in live plants. We and our colleagues in the Food & Environment Research Agency (Fera) need everyone involved with trees and forest plants to be vigilant for signs of these pests and diseases, and to take 'biosecurity' precautions where advised to help us contain them and minimise their impacts.
"Although Lawson cypress is not a significant forestry tree, it is popular in parks, gardens, churchyards and crematoria. Therefore if the disease becomes established it could be serious for the ornamental plant industry because Lawson cypress - including its various colourful varieties - is one of the most important conifers in the ornamental plant trade.
"We are therefore asking people working around trees, particularly tree surgeons and those who manage parks and gardens, to be vigilant for signs of the disease. If they are called to examine or fell a dead or dying Lawson cypress and are suspicious of the cause, we ask them to follow the biosecurity guidance published on our website to prevent spread of disease on their tools and boots etc.
"We are also looking for signs of it during our aerial surveys for larch trees suffering from the equally destructive Phytophthora ramorum infection."
Geoff Lomas, catchment and recreation manager for Yorkshire Water, added,
"This is a rare but fatal disease, and as a responsible landowner we're doing everything we possibly can. We are taking expert advice from the Forestry Commission, and working with our neighbours to contain the disease and stop it from spreading."
Chris Hawkesworth of the British Canoe Union said,
"We use the river Washburn at Blubberhouses for white-water canoeing, and the infected trees are close to the point where our members and competitors exit the river.
"As soon as we became aware of the tree infection our event organisers took biosecurity precautions and restricted our use to a clearly defined path from the river to hard standing.
"We are co-operating fully with our neighbours, Yorkshire Water, the Forestry Commission, Harrogate Council and other partners. Once the trees have been felled and mulched we will replace them with healthy specimens."
Comments
No comments posted yet. Be the first to post a comment