Zimbabwe commercial farmers have urged the government to start importing ammonium nitrate (AN) fertiliser to meet the 2012-2013 farming season requirements.
Charles Taffs, the Commercial Farmers Union (CFU) president said this is because the local fertiliser industry 'is in a precarious situation' and will not be able to meet the national demand.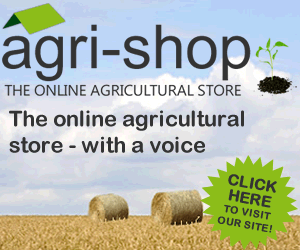 Experts indicate that the local industry currently had 25 000 tonnes of AN in stock against 150 000 tonnes required for the farming season.
"The local fertiliser industry is in a precarious position. Procuring working capital and a substantial level of unpaid debts have prevented manufacturers from importing potash and other required ingredients.
"The production capacity of the industry will not be able to meet the combined national requirements for growing maize of 370,000 tonnes for both Compound "D" and Ammonium Nitrate by December.
"Thus there will be a need to import substantial quantities of fertilisers to make up shortfalls. Farmers will have to bear the higher costs of imported fertilisers," Taffs said.
Last year there was an acute shortage of fertiliser especially AN.
Fertiliser manufacturers have said they can meet demand for compound fertilisers provided funding was availed on time.
But government says it does not have money to bail them out while banks face liquidity constraints.
The Meteorological Services Department has predicted that the country will receive normal to below normal rainfall during the 2012/2013 farming season.
Comments
No comments posted yet. Be the first to post a comment