Crops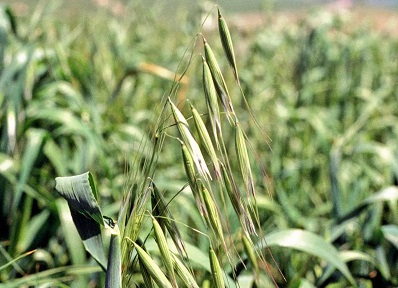 Pulse Crop Market Update - 11th April 2013
Old crop interest is now waning and difficult, as it might seem to many UK growers yet to plant their spring acreage, that attention is starting to fo...
Next steps for the Common Agricultural Policy reform
Why, after the vote at the European Parliament and the last Council of EU Ministers of agriculture, is CAP reform not already adopted? The new ordi...
Grain Market Report - 9th April 2013
Soycomplex Today's price action can maybe be attributed to short-covering ahead of Wednesday's USDA report, following recent steep declines. Concer...
Home grown Lupins – a future soya replacement?
With soya prices escalating and a South American dockers strike creating problems to the shipping and huge subsequent time delays, it's time for UK po...
US wheat sees increased demand from China
Soycomplex Now that the post-USDA panic has died down the market is looking for something else to worry about. News that the death toll from bird f...
Lower prices spark international buying for US wheat
David Sheppard, Gleadell's Managing Director, comments on the wheat market - USDA reports US corn/wheat stocks higher than expected – corn planting...
Wheat market rebounds sharply from recent losses
Soycomplex Soybeans fell as reports of a third death from bird flu in China circulated, sparking fears of reduced demand from the world's largest b...
Minimal grass growth forces cancellation of ScotGrass
Due to minimal grass growth, the ScotGrass event at the SRUC Crichton Royal Farm planned for Tuesday 14 May 2013 has had to be cancelled. Dunca...
Higher yields and more robust disease resistance
It has often been said that one of the challenges facing UK wheat breeding programmes was to be able to produce varieties that were higher yielding th...
Forage quality under the spotlight
Silage makers can now source all their ensiling needs from one firm for the first time, maximising their chances of making top-quality forage. Las...
The demise of corn continues
Soycomplex Soybeans did their best to divorce themselves from crashing corn but still posted double digit losses on the day as the fallout from Thu...
US wheat damaged from sub-zero temperatures
Soycomplex Beans rose to 2 week highs on old crop and 3 week highs on new crop heading into tomorrow's USDA reports. As well as prospective plantin...
Rural careers 'inadequate' for young people, says report
The countryside offers inadequate career opportunities for young people, according to a report released today. The findings from NFU Mutual's Count...
Chicago Grains Market Report - 27th March 2013
Soycomplex Talk of lower than expected yields out of Brazil's top producing state of Mato Grosso was supportive. Local analysts IMEA cut their prod...
Wet conditions in US 'delaying early planting hopes'
Soycomplex It's only Monday and already it looks like we could be in for a sideways few days ahead of Thursday's upcoming USDA reports. Weekly expo...
Scottish farmers battling 'worst March weather on record'
Farmers in Dumfries and Galloway and parts of Argyll and the Islands are battling through some of the worst March weather on record. Heavy drifting...
Extensions of herbicide use for spring crops
Reflecting the need for effective early weed control in spring crops BASF has gained off-label approvals for some of its picolinafen + pendimethalin h...
Cold crop planting 'increases risk of infection'
Following what most growers regard as one of the most difficult seasons in recent experience, many potato crops won't have an easy start this season, ...
Fertiliser Market Report - 23rd March 2013
Calum Findlay, Gleadell's fertiliser manager, comments on fertiliser markets: Urea Weather issues have delayed further application of product, ...
US old crop values rise $8/t; Shipping delays continue in Brazil
Jonathan Lane, Gleadell's trading manager, comments on grain markets: Wheat - US plains drought conditions improve – Kansas wheat crop rated 29%...
NFU discuss farming issues with Welsh shadow minister
Developments in CAP reform, the food chain and animal health were hot topics of discussion when NFU Cymru met with Conservative Shadow Minister Antoin...
Protect patchy crops from pollen beetle
Patchy oilseed rape crops will need closer monitoring for Pollen Beetle populations to avoid damage this season, warns eastern counties independent ag...
Chinese soybean demand waning as pig numbers fall
Soycomplex Soybeans closed higher for the first time in over a week on what looks like short-covering after a pretty substantial fall. There's been...
CAP reform: Parliament reacts to Council's mandate
The EU Parliament welcomed on Wednesday the Agriculture Council's general approach on the reform of the EU farm policy but stressed that in some areas...
Improvements needed on greening and coupling say farmers
Scottish farmers have welcomed the agreement reached by EU Agricultural Ministers on CAP, but remain concerned about some aspects of the reform. ...
Proterra Foundation's 2013 conference to be held in Netherlands
The ProTerra Foundation, the not for profit organisation set up to support the European food and feed industries in sourcing sustainably produced, non...
Research into grain skinning will identify resistant varieties
Scotland's Rural College (SRUC) has just embarked on a new research project looking into grain skinning. Grain skinning is a physical defect in ba...
EU Agriculture Council strikes deal on CAP
The EU Agriculture Council has agreed to the UK's demands for freedom to design its own greening measures and powers to implement CAP regionally to En...
Chicago Grains Market Report - 19th March 2013
Soycomplex The soybean market began the week as it spent all of last week, closing lower for a sixth session in a row. The dollar was firmer follow...
Young farmers meet with MP Jamie Reed
Farmers need 'the right signals from government' if they are to carry on in business, according to young farmers who met with Jamie Reed MP at an even...
Drought could reduce Russian winter wheat yield
Brazil's harvest is 50% complete and major soya producing state Mato Grosso is thought to be 80% complete. Logistical problems in Brazil are said ...
Mixed picture on EU crops as post-winter figures emerge
Arable farmers from across the EU gave a mixed review of their fortunes as they gathered in Brussels this week to discuss the impacts of the winter on...
Oilseed producers free to sell crop for biodiesel after revision
Oilseed rape producers will be free to continue to sell their oilseed rape crop for use in the production of biodiesel following a revision of officia...
English farmers at risk, CAP coalition warns government
The largest ever coalition of British farming organisations has today warned the Government that English farmers could be treated unfairly under new C...
PGRO Crop Update: 15th March 2013
Becky Ward, PGRO principal technical officer, comments on sowing rates for spring beans and peas, pre-emergence herbicides, peas and bean weevil: S...
UK wheat planting area down 25%
Jonathan Lane, Gleadell's trading manager, comments on grain markets: Wheat • USDA raises US/global wheat stocks. US corn stocks left unchanged;...
Chicago Grains Market Report - 14th March 2013
Soycomplex The market was sharply lower for a second session in a row in what seems to be long liquidation ahead of the upcoming quarterly stocks a...
NFU express 'deep concerns' over CAP changes
In an historic vote in Strasbourg on Wednesday, the European Parliament supported a number of changes to the European Commission's controversial Commo...
Chicago Grains Market Report - 13th March 2013
Soycomplex Front month beans crashed back below USD15/bu, a level which has become very difficult to hold above, in spectacular style on profit-tak...
Crunch time on future of CAP in European Parliament
MEPs are set to agree their final position on the future of the Common Agricultural Policy in Strasbourg after months of preparation. The amount of...
Europe's farmers face 'severe' seed shortage
NFU combinable crops board chairman Andrew Watts has vowed to end severe seed shortages in Europe after being elected as chairman of an influential co...
The spray window is still wide open for Galera
Longer days will stimulate oilseed rape crops to start growing and growers and advisors will need to time their Galera applications carefully under th...
US wheat prices hit eight-month low
The world's financial focus seems to have switched away from commodities and back to economics. The Eurozone and US debt are back in the spotlights, w...
Do not forget Scottish farmers, NFUS urges Paterson
NFU Scotland has written to the Secretary of State for Agriculture, Owen Paterson MP, reminding him of Scottish farming priorities ahead of vital CAP ...
Soil moisture leads to more cleavers
Plentiful soil moisture combined with the inability to apply as much residual herbicides in autumn planted crops as originally planned will mean that ...
Global wheat production 'set to increase by 4%'
Jonathan Lane, Gleadell's trading manager, comments on grain markets: Wheat US plains' winter wheat crop condition continues to improve followin...
Wheat prices fall to lowest levels since June
Soycomplex Nearby beans closed lower with deferred months higher in positioning and book squaring ahead of Friday's USDA report. That is expected t...
World wheat production will rise 32 MMT in the year ahead
Soycomplex Beans rose, but finished well off the highs, and maybe crucially failed to hold above the USD15/bu mark. Early strong gains were linked ...
MEPs gear up for historic CAP vote
Farming groups are urging MEPs to fight for a 'simple, fair, competitive and productive' Common Agricultural Policy (CAP) ahead of a crucial vote on t...
A Black-grass control option in spring break crops
Resistant black-grass is the most difficult weed that Agrivice, independent crop consultants in Suffolk and Norfolk, have to deal with in both spring ...