Dairy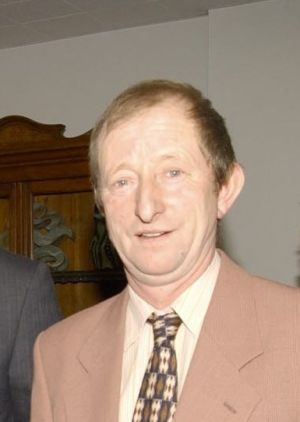 Usdaw seeks compensation for Dairy Farmers of Britain producers
Usdaw has lodged a protective award* claim on behalf of all its members at Dairy Farmers of Britain, after receivers, PricewaterhouseCoopers, closed t...
New plastic panelling system for livestock
A new range of tough, hygienic, multifunctional plastic panels for livestock buildings has been introduced by Herefordshire-based Hanco Agricultural. ...
New number one Friesian edges out current leader
Bulls proofs published this week by DairyCo breeding+ for breeds other than Holstein remain reasonably stable, despite a new number one bull topping t...
Dominance of O-Man genes continues in the August run
The bull proofs have been published by DairyCo breeding+ this week and have reaffirmed the dominance of the remarkable O-Bee Manfred Justice (O-Man). ...
OMSCo Nurtures Organic Farming Careers with £5,000 Bursary
The Organic Milk Suppliers Cooperative (OMSCo) has launched its annual bursary awards scheme to encourage young people carve a career in organic dairy...
Sustainable dairy is at the core of food security
A strong, sustainable domestic dairy sector is a vital element of food security for the UK, Dairy UK said today in response to the publication of Defr...
IQ - A new way to milk!
IQ - (Individual Quarter) the world's first four-way milking cluster from GEA Farm Technologies, is set to revolutionise dairy farming. This ...
Dairy farmers are advised to watch out for heat stress
Heat stress might be something we worry about only in the summer but higher yielding herds in particular, and units where cows are housed full-time to...
British dairy farmers rise to the environmental challenge
A recent survey of dairy farmers carried out by DairyCo1 showed 73% had changed the management of clean water on their farms in the last 24 months. A...
Prizes at the double for dairy at Royal Welsh Show
Award-winning South Wales dairy farmer Rhys Lougher celebrated a notable double at the recent Royal Welsh Show in Builth Wells. Rhys Lougher, 28, ...
Stop dairy cows falling on concrete with Vermot Grooving
Using a new, deep type of concrete grooving has helped two British dairy herds safeguard cows from falling on slippery concrete and avoid all the ensu...
Take care if switching from soya — dairy farmers advised
Milk producers looking to cut their feeding costs have been warned by a dairy nutritionist to take care if considering switching protein sources. &...
Latest organic milk sales figures show encouraging growth
Hot on the heels of Tesco's 'green shoots' announcement that highlighted a resurgence in the sales of organic produce, the latest da...
Dairy Farm's decade of Slurry Separation success with Carier
A Carier Separator from Linton Solutions is set to achieve a decade of virtually uninterrupted slurry treatment at Goligher's Dairy Farm near Om...
Dairy UK's manufacturing excellence programme brought to a successful conclusion
Three quarters of the dairies undertaking Dairy PROBES provided under Dairy UK's Manufacturing Excellence Programme are capable of working at wo...
DairyCo says GB dairy industry well ahead in tackling EFSA report challenges
DairyCo has welcomed the latest report on health and welfare of dairy cows in Europe from the European Food Safety Authority, and says the British dai...
Wiseman's price move marks start of better times, says NFU
NFU dairy board chairman Gwyn Jones has responded to the announcement that Wiseman's is to increase its milk price by 0.3ppl from August 1 2009....
Milk Link Creameries win gold at the Royal Welsh Show
Milk Link, the UK's largest cheese manufacturer and leading dairy cooperative, has achieved an exceptional set of awards at this years' Ro...
Last remaining farmers transfer to new milk purchasers
PricewaterhouseCoopers LLP (PwC), receivers and managers of Dairy Farmers of Britain (DFB), the milk cooperative that went into receivership on 3 June...
Stilton revitalises image in new marketing push
If you thought Stilton cheese was purely the after dinner choice of elderly gentleman with Port and cigars it's time to think again. A new marke...
Minister for Rural Affairs Elin Jones announces new appointment to support Welsh dairy farmers
The Minister for Rural Affairs Elin Jones and DairyCo – the national levy board for the dairy industry – have announced that they are working in partn...
Dairy UK welcomes new First Milk creamery
Dairy UK Scotland Director Kirk Hunter today warmly welcomed the news that First Milk is to build a new creamery at Campbeltown on Kintyre. He said...
Report underlines Dairy's positive prospects
Dairy UK welcomes Kite's upbeat analysis of the dairy market. The report's conclusion that the UK dairy industry has a positive, profit...
Prince of Wales boosts hill farming hopes and offers to help dairy farmers
The Prince of Wales has thrown his support behind a young farmer's determined bid to carry on the tradition of keeping Welsh mountain sheep on t...
Milk Link offers new home for remaining Dairy Farmers of Britain milk
The receivers of Dairy Farmers of Britain (DFB), the milk cooperative that went into receivership on 3 June 2009, have reached an agreement with Milk ...
Milk to play greater role in sport
The Dairy Council said today that milk is set to play an increasingly important role in sport, as scientific evidence grows that it has a significant ...
Markets deliver profit from dairy bull calves
Dairy bull calves have become a valuable asset again, with UK auction prices reaching averages of £60 to £80 per head for dairy bull calves through th...
Milk Link largest cheesemaker with the acquisition of the Llandyrnog Creamery
Milk Link's acquisition of the Llandyrnog cheese creamery in North Wales, for an undisclosed sum with it's capacity to produce 25,000 tonn...
Dairy lab testing provides positive results for farmers
Laboratories receiving DairyCo funding to participate in international ring trials of somatic cell counts have all had excellent results in the latest...
Robert Graham named regional winner at Ernst and Young Scotland Entrepreneur of the Year awards
Robert Graham, managing director of Stirlingshire based Graham's The Family Dairy, Scotland's largest independent dairy was last night (18...
Industry bodies unite to help remaining farmers affected by dairy company collapse
The NFU has joined forces with English Farming and Food Partnerships (EFFP) and Dairy UK to offer a range of support services for dairy farmers who ha...
Dairy Farmers confidence still falling
The 2009 DairyCo Farmer Intentions Survey highlights a fall in farmer confidence from last year with the lowest level of dairy farmers intending to in...
Two more divisions of Dairy Farmers of Britain sold saving 172 jobs
Four of the depots in the liquids division of Dairy Farmers of Britain to The Capital Dairy Company Limited and the Cheshunt depot to Braeforge Limite...
Twenty years of bitter rivalry in 'Dairy wars' case
20 years of bitter rivalry has culminated in a High Court judgement laid down in London earlier today by His Honour Judge David Cooke in favour of J.N...
Minimum milk base price announced
Dairy Farmers of Britain are announcing an estimated headline price of 20p, but after estimated costs of collection delivery and overheads this nets d...
RABDF urges MPs to lobby food sector to buy British
The Royal Association of British Dairy Farmers has appealed to MPs to urge the retail and food service sector to buy British dairy products in an atte...
Receivers in talks over dairy Farmers of Britain's Blaydon site
The joint receivers and managers of Dairy Farmers of Britain are having urgent discussions with an interested party over a rescue bid for the Blaydon ...
Price Waterhouse Coopers sell part of Dairy Farmers of Britain
Stephen Oldfield, David Kelly and Ian Green, the joint receivers and managers of Dairy Farmers of Britain Limited, have sold as a going concern Dairy ...
Milk Link completes aquisition of Llandyrnog Creamery
Milk Link is pleased to be able to announce that it has completed its acquisition of the Llandyrnog cheese creamery in North Wales. The acquisition w...
Banks should give free overdrafts to support dairy farmers
The Tenant Farmers Association is calling on all major banks to support dairy farmers affected by the collapse of Dairy Farmers of Britain by granting...
Dairy Farmers of Britain (in receivership) update on Lincoln dairy
Following their appointment on 3 June 2009, the joint receivers and managers of Dairy Farmers of Britain (DFOB) are announcing the closure of the Linc...
Lloyds TSB pledge support to customers affected by Dairy Farmers of Britain collapse
Lloyds TSB Agriculture has acted quickly to offer practical support to its dairy farmer customers who hold supply contracts with Dairy Farmers of Brit...
1000 dairy farmers affected as NFU meets with milk co-op receivers
The NFU has today met with Dairy Farmers of Britain and receivers PricewaterhouseCoopers to see what can be done to help its dairy members affected by...
OMSCo to take on Dairy Farmers of Britain organic members and operations
The Organic Milk Suppliers Co-operative Limited ("OMSCo") and Dairy Farmers of Britain Limited (DFB) entered into an agreement whereby OMSCo would col...
Dairy UK briefs Brussels on dairy's falling environmental impact
On the eve of World Environment Day, Dairy UK travelled to Brussels to help present new research that puts dairy's environmental impact in conte...
RABDF urges banks to be lenient with dairy farmers
The Royal Association of British Dairy Farmers has expressed full sympathy to Dairy Farmers of Britain's 1,800 producers following the co-op&rsq...
Battle to protect farmers as milk co-op calls in receivers
The NFU has expressed its bitter anger and dismay on behalf of its dairy members who supply Dairy Farmers of Britain after it was announced receivers ...
Dairy farmers of Britain - in receivership
Stephen Oldfield, David Kelly and Ian Green were appointed joint receivers and managers of Dairy Farmers of Britain (DFOB) on 3 June 2009. DFOB is...
Farmers warn 'Stop gambling with the future of the British milk supply'
Farming leaders from across the dairy industry have issued a call on retailers and the food service sector to take steps to secure the future of Briti...
Summit discusses viable future for dairy industry
Promoting sustainability and economic stability was the focus today of Scotland's first ever Dairy Summit. Called and hosted by Cabinet Secr...