Diversification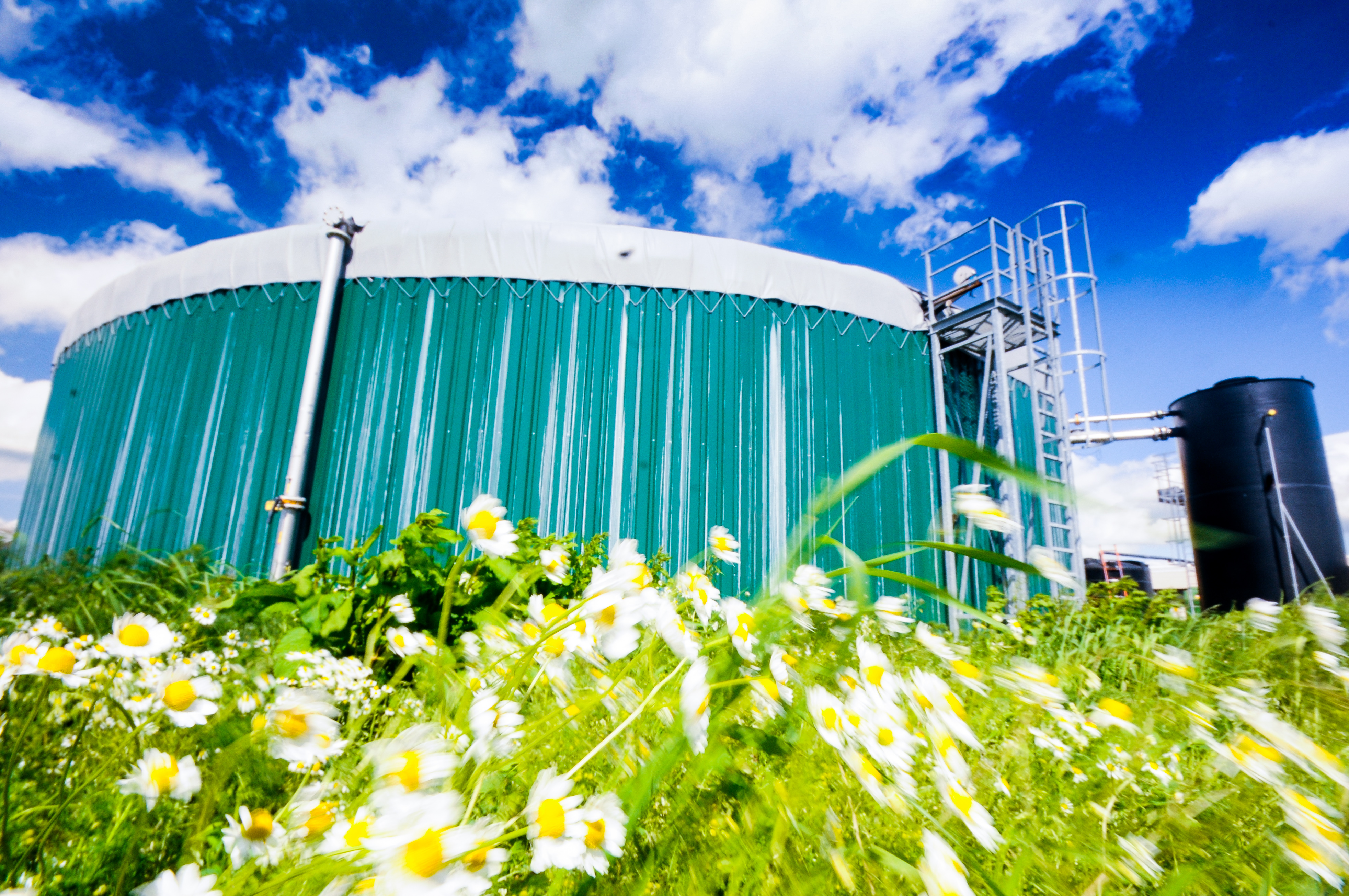 EnviTec Biogas UK shows AD on a growth curve at Energy Now
High performance plant, a commitment to technology and innovation, a highly-trained service team operating nationwide and a strong balance sheet are j...
Lack of engineers a 'ticking time bomb' for agriculture
A lack of engineers, not enough people promoting the land-based industries and a lack of apprentice opportunities for students is a 'ticking time bomb...
FUW reveals speakers for autumn conference
The Farmers' Union of Wales has today revealed its speakers for its upcoming autumn conference themed 'Joint ventures in farming – myth breaking and m...
FUW promotes family farm businesses at Eisteddfod
The Farmers' Union of Wales will highlight the importance of family farms and their links to the wider rural community during the National Eisteddfod ...
Service and Support for AD Under The Spotlight At Energy Now Expo
The importance of an established service and support network in the renewable energy sector will be under the spotlight at the Energy Now Expo, accord...
FUW promotes Welsh breakfasts in farmhouse kitchens, village halls and to politicians
Farmhouse kitchens will be filled with mouth-watering smells as part of the annual Farmers' Union of Wales campaign of support for locally-produced We...
EnviTec Biogas Takes On Apprentice
With the renewables energy sector on a growth curve, EnviTec Biogas UK has taken on its first apprentice to support its service delivery for farmers, ...
Mid Wales farmers tuck in to a banquet of bangers
Mid Wales farmers enjoyed a banquet of bangers in a special celebration of British Sausage Week laid on by Farmers' Union of Wales members Ithel and L...
EnviTec Biogas reports record numbers at Nextgen 2013
Farmers and landowners are becoming increasingly aware of the range of options to produce renewable energy on their sites, according to feedback from ...
Topling Director named Green Energy Farmer of the Year
Topling Ltd co-founder and Director John Seed has been named the Green Energy Farmer of the Year at a gala event at the Grosvenor House Hotel in Londo...
Farmers complain of sleepless nights over fishing rights
Farmers' Union of Wales members in Glamorganshire are enduring sleepless nights over a notice recently served on them by the Land Registry. The "B1...
Woodlands a valuable resource for farmers, says BFT
Farmers in the Scottish Borders will benefit from a new project launched today by Borders Forest Trust (BFT) in association with the Woodland Trust. ...
Managed estates urged to grow revenues with anaerobic digestion
Estate owners are being urged to target income from anaerobic digestion (AD) as tenancies are renegotiated and amalgamated. EnviTec Biogas UK belie...
CAP Reform and Crop Diversity Can be Springboard for Growth
Linking CAP payments to crop diversity represents a growth opportunity for farmers, according to anaerobic digestion (AD) specialist EnviTec Biogas UK...
FUW leader praises farming family's inspiring achievements
How a small scale wind turbine provides valuable extra income for a farm on the southern slopes of Cader Idris in Meirionnydd while also making it sel...
Biomass & Farming Businesses host Business Secretary
Secretary of State for Business, Innovation and Skills Vince Cable MP and Secretary of State for Scotland Michael Moore MP visited a growing farm-base...
Fisher German hunts for 'not spots'
The government has just announced that Arqiva has won the £150 million contract to improve mobile coverage in "not spots" across England, Scotland, Wa...
Rural planning specialists warn of dramatic changes
European scrutiny of fungicides and pesticides could change the British farming landscape according to a team of rural planning specialists. The Fa...
Dairy farm steps up banker education programme
A Wiltshire dairy farm is stepping up its campaign to help the banking industry make agricultural investment decisions. Stowell Farms in Pewsey sec...
Midlands rural business experts launch first book
Julie White and Nick Platt of Growing Rural Enterprise have worked together assisting rural businesses in the UK and overseas for over 14 years, from ...
Needham Chalks sold in multi-million pound deal
Needham Chalks has been sold to Bishop's Stortford based Harlow Agricultural Merchants, who also acquired a leading analytical laboratory business fro...
Marginal Areas can Drive Farm Profitability
The Government and farmers must do more to unlock the potential of marginal areas in the UK, it has been claimed. Anaerobic digestion (AD) speciali...
EnviTec completes three farm AD projects in the South East
Three farms in the South East are now producing their own electricity and exporting the surplus to the grid. EnviTec Biogas has completed the anaer...
EnviTec Biogas opens up natural gas market to UK farmers
New membrane technology means natural gas production is now a viable route to revenue growth on UK farms. The developments mean much smaller plants...
500kW Biogas Plant Unveiled at Melrose Pigs
A 500kW biogas plant has come online at Yorkshire producer Melrose Pigs. Commissioning is underway on the EnviTec Biogas anaerobic digestion projec...
Sustainable dairy industry vital for biogas prospects
The effects of the dairy crisis are being felt in the farm-scale renewables sector, it has been claimed. Anaerobic digestion (AD) specialists have ...
Rush for wind turbines as investors save £50,000 plus
The government's small wind subsidy proposals have created a £50,000 bonus for the 'quickest off their feet', says Glasgow based far...
Versadrill practice guide gives advice for soil management
A new soil management guide from Versadrill manufacturer Sumo aims to help farmers avoid the issues that can arise from compacted soils - whether in a...
Gaia-Wind in Double Awards Triumph
Leading UK farm scale wind turbine manufacturer Gaia-Wind Ltd today announced a winning double: • Listed as one of the fastest growing "Cleant...
Gaia-Wind shows stability and growth in small wind turbine arena
Scottish wind turbine manufacturer Gaia-Wind Ltd today announced positive results based on continued sales growth and significant operational developm...
Farming business F Tindall & Son purchase more land for diversification
F Tindall & Son today announced they have acquired a new site to further expand their farming business. Based in Newark, F Tindall & Son have hist...
Scotland gets to see which way the wind blows
With the debate about "Big Wind" farms, raging, the issues surrounding the "Small Wind" (agricultural level turbines), field have ...
Bananas and Sawmills Save the Planet
Mike Hillard owns a company called Tranquility Houses Ltd, in Stroud, Gloucestershire. In his eco-friendly home that costs only £60 to heat per annum,...
Countrywide Renewable Energy launches
Countrywide have announced the launch of a major new venture within their rural supply business that now gives the Company a prominent position in the...
Rush to secure wind turbines as subsidy list slashed
Farmers, small business and home owners with plans to install small wind turbines have been left in limbo as the scheme which determines which turbine...
Red Poll world tour visits Leicestershire
The Red Poll world conference 2011 has just taken place in the UK, with people travelling from around the world to be part of a 19 day tour learning a...
Fisher German part of NatWest & RBS valuation panel
Fisher German have been appointed as consultants to NatWest and Royal Bank of Scotland (RBS) to assist with due diligence reports and valuations for f...
Gaia Wind Number One in American Small Turbine Survey
Glasgow based wind turbine company Gaia-Wind, has swept the board in the annual survey of US small wind turbine industry professionals. Less than a y...
Hassle free a recipe for farming success
A new business venture combining caravans, camping and coast to coast cycling is proving a sound investment for farmers Robert and Julie Pickthall fro...
Inspiration for Care Farmers at Kingdom Horse project
A new care farming project is set to launch in Worcestershire at the beginning of May with the aim of showcasing innovative care farming projects and ...
Momentous Year Starts With a Bang As Gaia-Wind Launch Dedicated Monitoring System
World leading Small Wind turbine manufacturer today launched a revolution for turbine owners: the ability to monitor production from home, in car, or ...
Small Wind Turbines Information Revolution: Owners Can Now Manage Turbines from the Pub
World leading Small Wind turbine manufacturer Gaia-Wind today launched a revolution for turbine owners: the ability to monitor production from home, i...
Holiday lodge diversification project adds value
Manor House Farm near Wetherby has been a family farm for four generations, but the need to create an additional source of income and provide a secure...
Gaia-Wind Turbine has Energy Cashback Certificate
Gaia-Wind's leading edge 11KW turbine wind turbine has achieved Microgeneration Certification Scheme (MCS) accreditation. The turbine, designed...
West Midlands Project invites Farmers to Add Value
A West Midlands based Farming and Food Enterprise Development Project is hosting a variety of one day workshops across the West Midlands region, to in...
Somerset farm diversifies with three new projects
Aldwick Court Farm (ACF), based in Redhill, near Bristol, offers corporate events and team building activities such as clay pigeon shooting and tank d...
ADAS look for sites for UK's biggest Solar farm
ADAS partners with global Solar PV expert, Enfinity, to build biggest solar parks in the UK Leading UK agricultural and environmental consultancy, ...
Kiotech invests £2m in new plant
Kiotech, the international supplier of natural high performance feed additives to enhance growth, health and sustainability in agriculture and aquacul...
Llama trekking for Staffordshires rural entrepreneurs
A group of female entrepreneurs in Staffordshire will be trekking with llama's and tasting Buzzard Valley wines in a yurt for their next meeting...
Wyre Forest inspire farmers and producers
Businesses in The Wyre Forest are set to showcase their enterprises and share their knowledge with interested farmers and growers from across the regi...