Education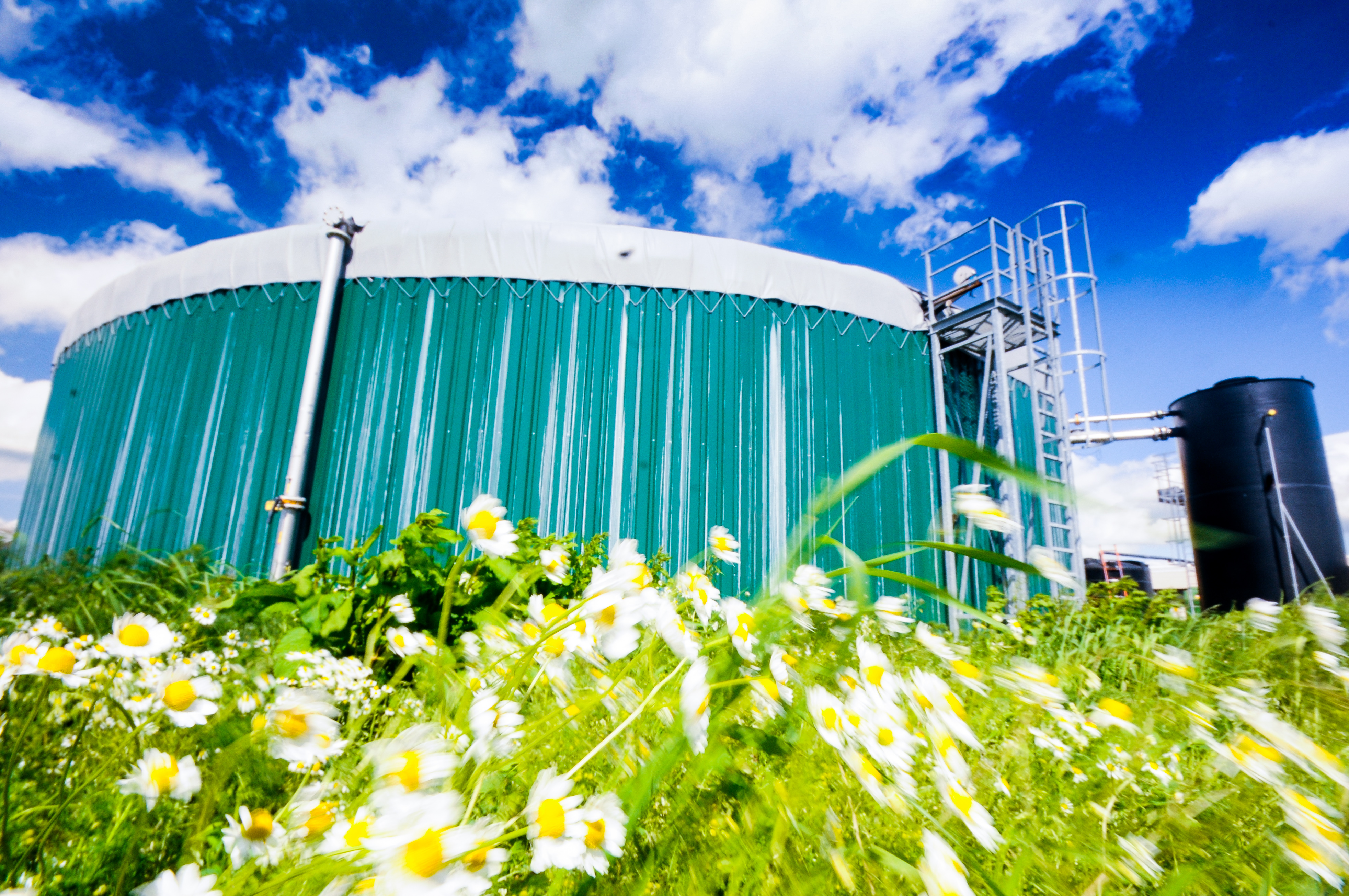 EnviTec Biogas UK shows AD on a growth curve at Energy Now
High performance plant, a commitment to technology and innovation, a highly-trained service team operating nationwide and a strong balance sheet are j...
Another record intake for John Deere & Babcock training
John Deere's award winning apprenticeship programme has raised the bar yet again, setting another record for the new training season's intake for the ...
WNSC Introduces New Agricultural Apprenticeships Team
Walford and North Shropshire College (WNSC) is introducing a new team to assess agricultural apprentices, Graham Holt and Gill Coleman are bringing a ...
Farmers urged to register for training before deadline
The Farmers' Union of Wales is urging farmers to ensure they make the most of the funding available for training under the current Rural Development P...
Dairy Crest signs collaboration contract with Harper Adams
Dairy Crest and Harper Adams University have signed a collaboration contract which will see 'Food Innovation Centre's' being built on campus. Dairy...
WNSC Searches for New Governor
WNSC wants someone with strong financial skills and experience who would use these skills to help ensure the College's future academic and financial s...
Where are tomorrow's agricultural engineers?
A snap poll of leading figures from the education and training sector reveals the agricultural engineering industry is still finding it a challenge to...
FUW brings taste of rural life to Cardiff Country Fair
The Farmers' Union of Wales will welcome visitors to the Cardiff Country Fair at the end of the month with a taste of rural life and food production i...
Final Meeting of GLAD Partnership Project
The partnership included representatives from the UK, Italy, Portugal, Spain, Turkey and French Guiana. Phil Ridley, WNSC Enterprise and Developmen...
FUW concerned about the impact of fly-tipping on farm and common land
Whilst welcoming the Welsh governments draft strategy for dealing with fly tipped waste, the Farmers' Union of Wales remains concerned that fly-tippin...
FUW promotes family farm businesses at Eisteddfod
The Farmers' Union of Wales will highlight the importance of family farms and their links to the wider rural community during the National Eisteddfod ...
Centres of agricultural innovation welcomed
The Institution of Agricultural Engineers (IAgrE) welcomes the government's proposal to create Centres for Agricultural Innovation that includes the t...
New sector wide food and farming educational resource announced
Countryside Classroom, a sector-wide collaboration, will promote learning both in the natural environment and in the classroom as it announces the dev...
Nine young farmers benefit from travel scholarship
Nine young farmers from across Wales have financially benefited from this year's Gareth Raw Rees Memorial Travel Scholarship. A total of £1,950 has be...
New agricultural training academy launched at Cereals
A new training academy, which will help agronomists, farmers and growers with the latest industry technologies, was officially launched at Cereals eve...
Bursaries scheme to bring new talent into rural professions
A new scheme to give future rural professionals a financial boost has been announced by Harper Adams University. Twenty students starting at the un...
Scholarships draw students into pig industry
Four students have won scholarships that should help them forge careers in the UK pig industry. The new BPEX Scholarships at Harper Adams Universit...
National Dairy Apprenticeship programme at Plumpton College
National Dairy Apprenticeship programme at Plumpton College Just ahead of National Apprentice Week, Plumpton College and LKL Services Ltd have join...
New degree in Sustainable Agriculture launched at Hertfordshire
A new undergraduate degree aimed at tackling concerns of food security and sustainability is now recruiting for 2014. The BSc (Hons) in Sustainable...
Bristol veterinary society hosts national student congress
What farmers will want from their veterinary surgeon in the future was one of the subjects discussed at the Farm Annual Veterinary Society's 2014 cong...
Spring Lambing Day at Walford Campus
The Walford Campus has over 90 different species of animal ranging from a 275 strong dairy herd to Alpacas, Meerkats and Chinchillas. You will have an...
UK's top animal health students named
The UK's top three animal health advisors, known as SQPs (Suitably Qualified Persons), have been named at the AHDA (Animal Health Distributors Associa...
Shropshire college opens final phase of rural skills centre
Walford and North Shropshire College has officially opened the final phase of its Rural Skills Centre. The £3.2 million investment has created dedi...
EnviTec Biogas Takes On Apprentice
With the renewables energy sector on a growth curve, EnviTec Biogas UK has taken on its first apprentice to support its service delivery for farmers, ...
Powys students reveal strong views on farming in FUW bursary head-to-head
Strong views about the future of farming were expressed when two Aberystwyth University first-year agriculture students went head-to-head in the final...
EnviTec Biogas reports record numbers at Nextgen 2013
Farmers and landowners are becoming increasingly aware of the range of options to produce renewable energy on their sites, according to feedback from ...
Biogas launches new compact plant at Nextgen 2013
EnviTec Biogas UK will be showcasing its new anaerobic digestion (AD) compact unit, which delivers the company's renowned quality in a compact design,...
Farm college students learn how to buy rams fit for purpose
A genetics showcase and field day for lamb producers organised by Farmers' Union of Wales Carmarthenshire county chairman Catherine Nakielny at Gelli ...
Stewardship initiative offering CPD points at industry events
Those visiting the Say NO to DRIFT stewardship initiative stand at upcoming arable events have the opportunity to earn NRoSO and BASIS points. Over...
FUW launches Christmas card competition for primary schools
Primary school pupils from all over Wales are once again being invited to enter a Christmas card design competition organised by the Farmers' Union of...
NFU on the hunt for agriculture's rising stars
The new tranche of "Farming Ambassadors" courses are being launched this week for the National Farmers' Union East and West Midlands and North East re...
Female principal to head-up Berkshire College of Agriculture
The Board of Berkshire College of Agriculture has appointed Gillian May as its Principal and Chief Executive with effect from 1st September 2013. M...
Passion for plant pathology leads to research degree
A passion for plant pathology has helped to secure agriculture student, Alexander McCormack, a PhD studentship at Harper Adams University and a spot i...
Dairy Academy initiative launched at Royal Bath and West
The inaugural Fresh Start Dairy Academy in the South West, covering Somerset, Devon and the area surrounding Cannington Centre was officially launched...
Top FUW bursary students plan sheep breeding careers
Two 16-year-olds studying at the same North Wales agricultural college who both run their own sheep flock have been chosen as the first winners of the...
Environmental groups 'alarmed' at curriculum changes
Climate change is expected to be dropped from the English curriculum for under 14-year olds which has been described by environmental groups as 'alarm...
University of East Anglia to deliver £1.5 million agricultural training programme
Farmers will be able to develop vital new skills in marketing and sustainable land management - thanks to a £1.5 million Defra-funded training program...
Midlands rural business experts launch first book
Julie White and Nick Platt of Growing Rural Enterprise have worked together assisting rural businesses in the UK and overseas for over 14 years, from ...
Congratulations to graduating New Holland technicians
There were celebrations as a fresh group of apprentices graduated this month from New Holland's special three-year course to equip its dedicated team ...
Applications open for 2012 OFC/RASE applied science award
Applications are now open for the Oxford Farming Conference (OFC) and Royal Agricultural Society of England (RASE) 'Practice with Science' Award spons...
John Deere launch new training prospectus
John Deere highlighted its award-winning engineering apprenticeship programme at Cereals 2012 with the publication of a new training prospectus, as pa...
Nuffield launches arable award
A new arable award has been launched by Nuffield Farming Scholarships backed by thje HGCA. It will be open to candidates in the arable sector or relat...
Deadline looms for farming scholarship applications
Nuffield Farming Scholarships have implemented a major date change to their application calendar, bringing the closing date for applications significa...
University of Reading 'best for agriculture'
The Complete University Guide 2013 has voted Reading as the best university in the United Kingdom for agriculture. Reading has featured among the t...
Get on the right track with The UK Pesticide Guide 2012
The latest edition of The UK Pesticide Guide is now in stock and is a "must-have" reference book for anyone using, or advising on, pesticide produ...
University lecturer to address NFU conference
Prysor Williams, a Lecturer in Environmental Management at Bangor University, will be guest speaker at Glamorgan NFU Cymru Annual Conference on Wednes...
Adopting Smartphones and social networking by European farmers
A survey of farmers conducted by the Kleffmann Group has indicated that one in ten European farmers own a Smartphone and a similar percentage (9%) use...
Start a new life journey with a Nuffield Farming Scholarship
APPLICATIONS INVITED UP UNTIL 15TH NOVEMBER 2011 With a passion for their subject and the enthusiasm to inspire others, individuals in the fields ...
Training course helps egg producers increase production and profitability
A training programme to help commercial egg producers increase their production and profitability is being held in Cheshire for the first time. The...
Rural apprenticeship scheme 'clears first hurdle'
Ambitious plans to teach rural land management skills to Lake District youngsters via modern apprenticeship schemes have moved a step nearer and could...