Finance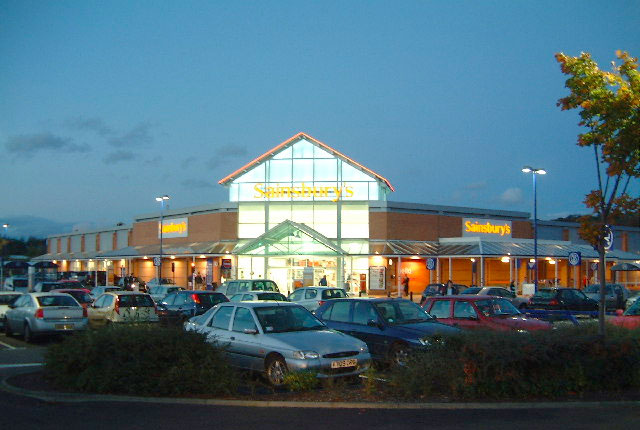 Uralchem reports IFRS financial results for the first nine months of 2013
Uralchem Group, one of the largest producers of nitrogen and phosphate fertilizers in Russia, announced its unaudited IFRS financial results for the f...
Sainsbury's announces £1m farming investment
Sainsbury's has announced over £1 million worth of investments to 700 of its farmers and suppliers at an annual farming conference. The 13 allocat...
Sci-Tech Laboratories acquired by Cawood Scientific
Sci-Tech Laboratories is the latest company to become part of the Cawood Scientific Group, joining the well-known analytical businesses, NRM Laborator...
Mitas signs long-term agreement with CLAAS
At Agritechnica, Mitas signed a long-term agreement with CLAAS, one of the major manufacturers of agricultural machinery. Mitas will supply Continenta...
Farmers 'infuriated' with Government modulation plans
Despite the pledge by the Secretary of State that he would only transfer the maximum 15 per cent from Pillar 1 to Pillar 2 if he demonstrated it would...
Climate change leading to scarcity of farmland, investors say
Climate change and depletion of agricultural land are the most important factors driving investment returns from farmland, according to new research b...
Livestock sector at risk from animal health cuts, Royal College warns
Plans to reduce farm animal health surveillances could put the health of cattle, sheep and pigs at risk, according to the Royal College of Pathologist...
Amey subsidiary wins United Utilities service contract
United Utilities has extended Enterprise, a subsidiary of Amey UK, a five year contract to maintain its water and wastewater services in the North Wes...
HS2 'fair and generous' compensation package 'ignored'
Former Transport Minister Simon Burns' assurances of 'fair and generous' compensation has been ignored in the Department's consultation for those affe...
Agency makes payments to highest number of English farmers
The Rural Payments Agency has paid the highest ever number of customers in England on the first banking day of this year's payment window – some 95,60...
Action points agreed following 2 Sisters meeting
Producers from across the country who have been affected by the restructuring of the 2 Sisters Food Group attended a meeting on Monday to draw up a nu...
Corn market slumps to fresh lows
Soycomplex Beans slumped on a combination of strong US producer selling, beneficial South American weather, fund selling and spillover weakness fro...
CAP consultation anger over modelling delays
Failure by successive Welsh Governments to instigate modelling work early enough has made it impossible to respond definitively to the Welsh Governmen...
MPs urge government not to disadvantage English farmers
MPs are urging the government not to disadvantage English farmers by new CAP rules. The headline recommendation is that if Government is to transf...
£10m UK and Singapore beef trade deal reached
A new trade agreement has opened the door to UK exports of beef to Singapore worth an estimated £10 million a year to the UK economy. Singapore's b...
94% of Welsh farmers receive single payments on first day
94% of Welsh farmers received their Single Payments on the first day of the payment window, Alun Davies, the Minister for Natural Resources and Food a...
New research shows increased investor appetite for farmland
A new research study has revealed that 23% of institutional investors are looking to increase their holdings in farmland over the next year and a furt...
CLA lobbying triggers AD review
CLA lobbying has led to a Government review of Feed-in Tariffs for small-scale anaerobic digestion (AD). The CLA, working with industry partners, ...
Minimise disruption to farming businesses, NFU urge
Minimising disruption to farming businesses the length and breadth of Wales and ensuring Welsh farmers remain competitive in UK, EU and global markets...
Allocate CAP to rural development, CPRE urges
The Campaign to Protect Rural England has urged the government to allocate £3.8bn of the EU's Common Agricultural Policy to rural development measures...
Pressure for fair CAP deal mounts
NFU Scotland made representation in Westminster in support of a debate raised to fight for a better deal for Scottish farmers following the CAP budget...
Rising milk production costs continue to squeeze margins
Higher average prices for globally traded dairy commodities have not necessarily brought higher average margins for milk producers, according to a new...
HS2 bill timescale could breach international law
Campaign to Protect Rural England has warned that the consultation timescale for the HS2 hybrid bill is likely to breach international law. Respon...
Reform of compulsory purchase system needed 'more than ever'
Immediate reform of the compulsory purchase system is needed following the first reading of the Hybrid Bill – a milestone for HS2, the Country Land an...
EU approves first reform of farm policy
A deal with the Council on five legislative acts reforming EU farm policy has been endorsed by Parliament. The post-2013 Common agricultural polic...
Pulp mills and sawmills in Latin America had among lowest wood costs
The wood costs for pulp and lumber manufacturers in the two largest producing countries in Latin America, Brazil and Chile, have fallen during much of...
AHVLA wins Gates Foundation grant for brucellosis research
AHVLA, in collaboration with the University of Alberta (Edmonton, Alberta, Canada), have been awarded a research grant from the Grand Challenges Explo...
Political pressure mounts for fairer CAP deal
A high level delegation from NFU Scotland has been meeting politicians from all parties and both Houses at Westminster following Defra Secretary of St...
Cow Watch services helps boost dairy farm fertility
A new monitoring service aims to boost herd health, fertility and production by helping farmers make better use of milk recording data. Wynnstay's ...
Strong trade for store cattle at Bishops Castle
Auctioneers Halls reported a strong trade throughout as 290 store cattle went under the hammer at Bishops Castle Auction on November 7. With a goo...
Cornwall Farmers announce £2.3m investment
Cornwall Farmers has announced a £2.3 million investment that will be intended to grow its presence as a supplier to rural communities across Cornwall...
Oilseed area will drop 2%; barley prices low
EU grains closed mixed with Nov 13 London wheat ending down GBP1.00/tonne at GBP164.200/tonne, Jan 14 Paris wheat finishing EUR0.50/tonne lower at EUR...
Deep disappointment over Scotland's share of UK CAP, says Miller
NFU Scotland has written to the European Commission seeking clarity on its proposals for levelling up of area payment rates throughout Europe. As p...
FUW advice to victims of 'swap loans'
Tragic tales of the consequences of the mis-selling of swap loans, also known as Interest Rate Hedging (IRH) products, were outlined at a recent meeti...
Carmichael welcomes UK-won gains for Scottish farmers
Scottish Secretary Alistair Carmichael has said Sotland's farmers will get a 'better deal' on CAP as part of the United Kingdom. In particular, Carmic...
Farming unions issue joint statement to welcome CAP allocation
The Presidents of the NFU, NFU Cymru and the Ulster Farmers' Union have welcomed the decision on the allocation of the CAP budget between England, Wal...
Bright future for arable farming, says Fengrain Chairman
Technical developments and future land prices appear to predict that arable farming is in a fairly good place for the foreseeable future, provided rel...
No immediate uplift in Scottish CAP budget
Scottish farming's share of the UK's CAP budget is to remain unchanged, following the announcement on internal budget allocation. Despite deep disa...
EU approves €35m agricultural promotion fund
The European Commission has approved 22 programmes to promote agricultural products in the European Union and in third countries. The total budget ...
NFU calls for thriving tenancy sector
A thriving tenanted land sector is absolutely central to growing successful farm businesses, said the NFU today. Speaking at the largest ever NFU ...
Light lamb marketing tops the agenda at NFU Cymru meeting
Siôn Aron Jones from Hybu Cig Cymru (HCC) will be addressing Meirionnydd NFU Cymru members at the next county meeting on Thursday, 14 November at the ...
IBERS announces new alliance with Wherry & Sons
Aberystwyth University IBERS has formed a new technical alliance with Wherry & Sons Ltd, the UK based specialist producers of pulses for food use arou...
Discussion on how to avoid single farm payment penalties
Farm liaison officer, Janet Phillips, will be addressing Mid Gwynedd NFU Cymru members at the next county meeting on Wednesday, 13 November at Bryn Mo...
Defra CAP decisions may hamper agricultural development
Defra's consultation on the Common Agricultural Policy (CAP) may hinder agricultural development - the foundation of the rural economy, according to t...
NFU Statement: Farm Business Income figures
NFU chief economist Phil Bicknell said of the newly released Farm Business Income figures, which can be downloaded at the bottom of the page: "These r...
Common Agricultural Policy: how will it affect you?
A consultation has been launched on how the Common Agricultural Policy should shape the future of farming and the rural economy in England. The fut...
U-turn throws renewables into turmoil, says CLA
The 'political wrangling' over green energy policy has created uncertainty in the industry and is damaging for future investment, according to the Cou...
HS2 compulsory purchase 'must be fair' as parliament debates Bill
The High Speed Rail Preparation Bill to be debated in parliament tomorrow must be fair to those facing compulsory purchase of their properties, the CL...
UK farmland prices 'continue to rise' during third quarter
There has been a 5% rise in farmland acres publicly marketed across Great Britain during the first three quarters of 2013, according to research. The ...
Campaign to support Herdwick farmers launched
A campaign to protect Herdwick farming and upland farmers is to be launched with support from the Prince's Countryside Fund. Secured by Taste Cumbr...