Forestry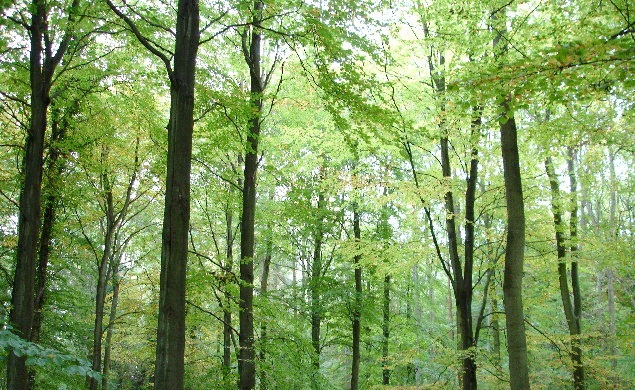 Hunt is on for Chalara-resistant ash trees
A major project to find Chalara-resistant ash trees has been announced by Environment Secretary Owen Paterson. The £1.5 million project is part of...
China's demand for wood products fell in 2012
The demand for wood products in China fell in 2012, and as a consequence, exportation of logs and lumber from North America was down 17 percent from t...
New solutions needed to pay for conservation
The Country Land and Business Association (CLA) has urged the government to find new ways to pay for looking after the natural environment. It said...
Chinese log prices reach new record highs
Log imports to China were off to a slow start in 2012 but in the second half of the year, shipments picked up with New Zealand and the US gaining the ...
New body to run UK's public forests
Environment Secretary Owen Paterson has announced an independent body to oversee publicly owned forests in the UK. Alongside the continuing work o...
Ash dieback strategy outlined by government
A new strategy to tackle Ash dieback has been published today by Environment Secretary Owen Paterson alongside the Tree and Plant Health Task Force's ...
CLA urges public to look for dieback in ash trees
The CLA has urged the public to look for cases of ash dieback and is working with the Forestry Commission to compile a spotter's guide. Chalara fra...
Government says fighting tree pests 'absolute priority'
Environment Secretary Owen Paterson told delegates at the inaugural National Forestry Stakeholder Forum yesterday that he had made addressing tree pes...
Shortage of plant disease experts threatens tree health
Job cuts are threatening Britain's ability to combat new diseases of trees and crops, says a report published today. An 'Audit of Plant Pathology ...
Ash tree import ban would not be enough say campaigners
The government's ban on the importation of ash trees, announced today, has been welcomed by farm and conservationist groups. The Action Plan for Tr...
CLA calls for import ban to stop ash tree disease
The CLA has called on the government to ban all imports of ash plants and seeds to halt the spread of an ash tree disease. The disease, Chalara fra...
Sawlog prices in Russia rise 25% despite higher log tariffs
Domestic log prices in Western Russia did not decline long-term as the Russian government had hoped when Russia increased log export tariffs to 25% in...
Log and lumber imports to China down 19%
Log and lumber imports to China were down 19% during first eight months of 2012, y-o-y, with the biggest declines seen of logs imported from Russia an...
US surpasses Canada as largest wood pellet exporter
Pellet exports from the two primary pellet-producing regions on the North American continent, the U.S. South and British Columbia, have continued to g...
Timber and Wood Products market report - 18th September 2012
Chile and Brazil have began to supply Eucalyptus chips to Chinese pulp mills; however Japan continues to be the major destination for Latin American w...
US demand for lumber 'highest seen for May'
Lumber markets in the US improving with higher demand and increasing prices in the 2Q/12; sawlog price trends mixed, reports to the Wood Resource Quar...
Sawlog prices trending downward worldwide
Softwood sawlog prices continued their slide throughout the world in the 2Q/12, and the Global Sawlog Price Index (GSPI) was down for the fourth conse...
Widespread local extinctions in tropical forest 'remnants'
The small fragments of tropical forests left behind after deforestation are suffering extensive species extinction, according to new research led by t...
China importing 15 percent less sawlogs
China imported 15 percent less sawlogs in the first half of 2012 than in 1H/2011; in addition, prices for domestic and imported softwood logs were low...
Global Timber and Wood Market Report - 3rd August 2012
Wood chip prices fell throughout the US and Canada in the 2Q/12; the US South continues to have the lowest chip prices and Eastern Canada the highest,...
Rights of way must be 'more efficient' for landowners
The CLA has told the government it could only support the reform of public rights of way if the proposals are made more 'efficient' for landowners. ...
Global Timber and Wood Market Report - 24th July 2012
Can changes in forest management regimes in British Columbia mitigate the sharp reductions in timber harvests caused by the mountain pine beetle? T...
Global Timber and Wood Market Report - 20th July 2012
Wood fiber costs for the European pulp industry have fallen from the record highs of 2011, reports the Wood Resource Quarterly. Wood fiber costs fo...
Global Timber and Wood Market Report - 17th July 2012
Weaker pulp markets have resulted in lower wood chip and pulplogs prices worldwide, reports the Wood Resource Quarterly. The global pulp market is ...
Global Timber and Wood Market Report - 14th July 2012
The global sawlog price index in the 1Q/12 was down almost nine percent from early 2011, with Europe experiencing the biggest decline in prices, repor...
Global Timber and Wood Market Report - 6th July 2012
Wood chip exports from Australia fell in 2011 to their lowest level in 11 years and Vietnam took over as world's largest chip exporter, reports the Wo...
Advisers warn against public forest sell-off
England's forests are a 'national asset and should not be sold off' said a panel of advisers appointed by the government in March last year. The de...
Global Timber and Wood Market Report - 4th July 2012
Eucalyptus log prices in Brazil reached a peak in the 3Q last year, but fell back almost eight percent in the 4Q/11 in US dollar terms because of the ...
Sustainable forestry strong in England
Latest figures published by Forestry Commission England show our woodlands are incredibly well protected and sustainable forestry remains strong. A...
Timber and Wood Products Market Report - 27th June 2012
Reduced log export tariffs in Russia unlikely to boost the country's log export volumes back up to historic levels, reports the Wood Resource Quarterl...
Report aims to break down barriers over tree planting
A new report published today by the Woodland Expansion Advisory Group states that Scotland needs to give woodland creation a new direction by promotin...
Scotland's newest farmers awarded Forestry Commission Scotland starter farms
Ahead of this year's Royal Highland Show, Rural Affairs Secretary Richard Lochhead today welcomed Scotland's newest farmers into the industry. Mr L...
Forestry Commission England tender for Deer Control Licences
Forestry Commission England has released documents online inviting people to apply by tender for Deer Control Licences on the Public Forest Estate. It...
Global Timber and Wood Market Report - 15th June 2012
Pellet exports from North America to Europe reached a new record high in the 4Q/11. Shipments have increased practically every quarter for four years,...
Global Timber Market Update - 12th June 2012
Global trade of lumber up 25 percent the past two years, with signs of better times ahead for the lumber industry, reports the Wood Resource Quarterly...
Global timber and wood products market update
China log and lumber imports down in 1Q/12, with Russia and New Zealand suppliers hit the hardest, while North America gained market share, reports th...
Scottish timber industry enjoying boom time
Scotland's timber industry is going from strength to strength as this year's timber harvesting is the highest ever recorded. The most recent figure...
Report reveals how much timber there is in Britain's forests
Britain's forests contain an estimated 336 million cubic metres of coniferous timber, according to a report just published by the Forestry Commi...
Rainforest Alliance certification sees growth
During 2011, the Rainforest Alliance demonstrated significant growth globally in sustainable forestry, agriculture, tourism, climate change and enviro...
Research to discover forest trees for future climate
Forest Research, a part of the Forestry Commission in the UK, is taking part in international research to identify alternative tree species that could...
Planning reform broadly welcomed by farming bodies
The CLA and the Campaign to Protect Rural England have said that the National Planning Policy Framework (NPPF) is a boost for planning in rural areas ...
CPRE attacks Chancellor's planning as 'misguided'
Responding to today's Budget statement the Campaign to Protect Rural England (CPRE) condemned the Chancellor's rhetoric on planning as mis...
Woodland carbon code is a million-tonne winner
Efforts to boost British forests' contribution to tackling climate change reached a key milestone this week. The amount of carbon dioxide predic...
Act now in response to drought, warns Environment Agency
New report warns drought could spread to more areas of the country if dry weather continues Water companies and farmers, as well as businesses and...
DEFRA announces new rural economy grant
DEFRA have announced the new Rural Economy Grant (REG) which provides funding to enable significant "game changing" transformational performance in fa...
New woodland creation options in Nothern Isles
Land owners and managers across the Northern Isles are urged to take advantage of a new Scottish Government grant that aims to boost efforts to expand...
Nature Improvement Areas must not stifle development
The CLA has welcomed the 12 Nature Improvement Areas (NIAs) announced today by Defra, while stressing the plans to create new havens for wildlife and ...
High Demand for forestry commission starter farms
New entrants to farming appear eager to take up Forestry Commission Scotland's opportunity to lease part-time 'starter farm' units o...
Projects to safeguard UK countryside receive new funding
The Prince's Countryside Fund awards '422,000 to 15 new rural projects Initiatives to save village shops and support the UK's next ...
Organisations help preserve ancient Welsh woodland
The UK's largest shooting organisation, the British Association for Shooting and Conservation (BASC), has teamed up with the Environment Agency ...