Housing and Storage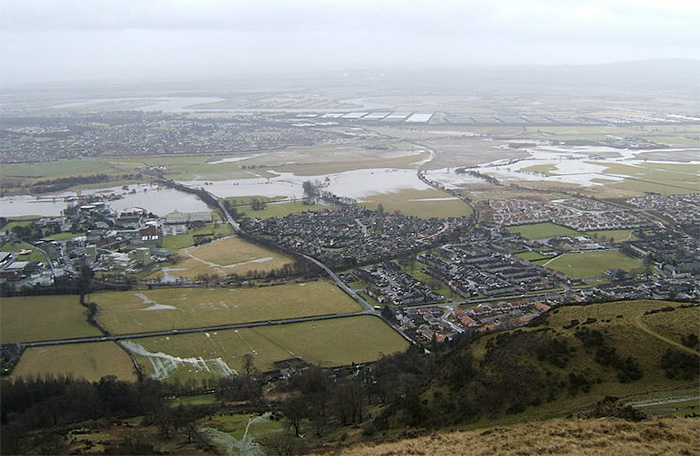 New flood defence spending 'worrying', says CLA
The government's announcement on how £2.3 billion will be spent on flood defence in England is not enough to stem the risk of future flooding, accordi...
Winter: Preparing livestock's seasonal housing needs
The days are shortening, harvest and autumn sowing is mostly done, so now is the time to turn your attention to the winter and your stock. You must as...
Millington Grange estate sold
Leading national property consultancy Carter Jonas is pleased to announce the sale of the Millington Grange Estate, on behalf of John Weatherill. ...
Catchment Sensitive Farming grant scheme opens February
The Catchment Sensitive Farming Capital Grant Scheme will open for applications on 1 February 2014. The grants scheme supports farmers to undertake...
Most popular year yet for Natural England grant scheme
From Northumberland to Cornwall, farmers in 79 priority catchment areas of England have submitted more applications than ever before for funding from ...
Livestock 2013: Ventilation, a key component in healthy livestock
Hydor will be demonstrating its wide range of solutions for ventilating agricultural environments at the 2013 Livestock event (Stand LE-365), with vis...
Hydor extends poultry range following BFC purchase
Agricultural ventilation specialists Hydor will be featuring a range of products from BFC Parts at this years Livestock Event (Stand LE-365). The rang...
Livestock: Energy efficient livestock heating
Returning to the Livestock Event (Stand LE-365), agricultural ventilation specialists Hydor will have the Rinnai range of condensing water heaters amo...
Redundant farm buildings could become cash cows
Further details of planning regulations have been unveiled which aim to benefit struggling farmers by allowing easier conversion of redundant farm bui...
Fallen stock red tape 'unnecessary gold plating', says FUW
The Farmers' Union of Wales today branded the Welsh Government's failure to heed its warnings to make a fallen stock burial derogation more workable -...
Mega farm fears threatening UK livestock production
Growing urbanisation of the British countryside is threatening national food production, says the National Pig Association. There are concerns tha...
Farm buildings award finalists announced
RIDBA (the Rural and Industrial Design and Building Association) has shortlisted for the first-ever FAB (Farm and Agricultural Buildings) awards. T...
Farmers set for redundant buildings boost
Struggling farmers have been handed a boost after new planning regulations were introduced that could see redundant farm buildings converted into cash...
Farmers could face extra tax bills over new storage rules
The introduction of new VAT rules on self-storage could see farmers face extra tax bills according to agricultural accountants. New rules introduce...
Hydor publishes new brochure for horticultural market
Hydor, designers and manufacturers of complete environmental ventilation and control systems for agriculture, have announced a new addition to its ext...
New brochure proves pick of the crop
Agricultural ventilation specialist Hydor has published a new brochure demonstrating its particular expertise in creating the optimum conditions for c...