Poultry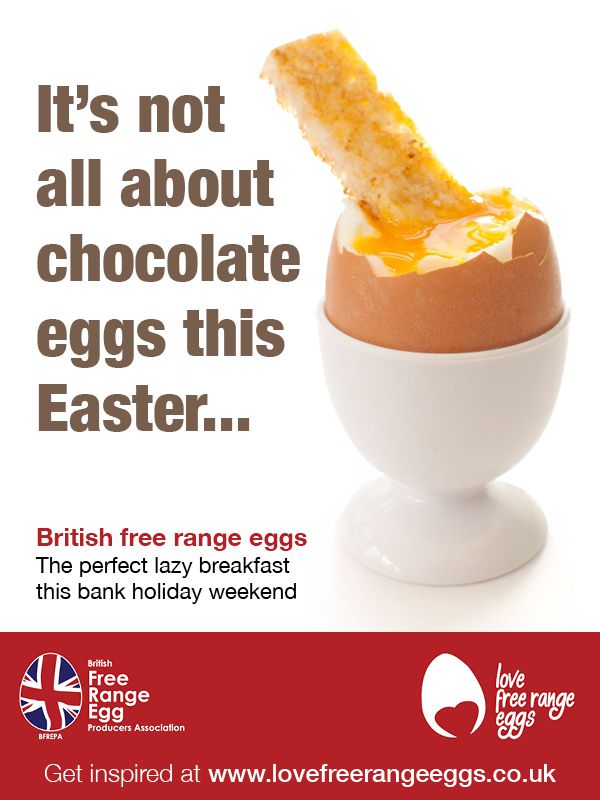 Zoetis to exhibit in poultry hall for first time
Zoetis will be featuring at the British Pig & Poultry Fair (Hall 1 Stand 13) one of the broadest portfolios of poultry health products including 17 li...
It's not all about chocolate eggs this Easter...
Eggs are an essential part of the Easter bank holiday weekend, but they don't have to be made of chocolate. That's the message from the British Fre...
Irish victory in champion pluck off in Essex
Two champion turkey pluckers went head-to-head in Essex today to determine which is the most worthy to hold the title – and it was Irishman Vincent Pi...
Wingham Primary pupils get hands-on with eggs
Pupils of a Kent primary school had some plucky visitors before Easter. Farmer Doug Wanstall took in a team of free range egg layers to meet the ch...
German egg producers face insolvency as supermarkets discount
More than a third of German egg producers could be insolvent by October because of supermarket discounting, according to a leading figure in the Inter...
'Real value' focus of Kelly Turkeys' exhibit
The wide selection of specialist traditional turkey strains will be featured on the Kelly Turkeys stand at the British Pig & Poultry Fair, Stoneleigh,...
£90m for centres of innovation: do pigs & poultry want their share?
The Government has made £90 million available for UK centres for innovation as part of its strategy to make UK farming more competitive, productive, r...
Team Wakeham take on poultry at Bath & West Show
Three top judges from the same family will be taking on the poultry judging at this year's Royal Bath & West Show - an unprecedented first for both th...
Study suggests that eating eggs may help prevent the onset of dementia
Experts in human nutrition believe that eating eggs may help to prevent the onset of dementia in the ageing population. Scientists in the United St...
USA success for happy egg company
Noble Foods has passed the one million mark in the United States with its happy egg brand of free range eggs. Noble, Britain's biggest egg packing ...
Pullet rearing – laying the foundations for future flock success
Where to source pullets is a key decision for any free range producer. Charles MacLeod, General Manager of Humphrey Pullets, sister company to Hum...
Ukraine crisis threatens feed prices
The political crisis in Ukraine is threatening to reverse recent falls in the cost of feed, with wheat prices spiking following the annexation of Crim...
New egg packaging helps to reduce food waste
Over the last eight weeks we have been trialling a new type of plastic egg packaging in Scotland and Northern Ireland. The packaging will help to ...
Egg industry calls for stricter labeling on egg products
Egg industry leaders in the United Kingdom are calling for the European Union to impose stricter labeling laws on egg products. Although existing E...
Harper Adams conference links farming, science and nutritional food value
Harper Adams University is set to host the 2014 Frank Arden Memorial Conference on 24 April, supported by the Nuffield Farming Scholarships Trust. ...
Co-Operative Group's Good Chicken award withdrawn
Compassion in World Farming is withdrawing the Co-Operative Food's Good Chicken Award following its decision to increase the stocking density of its b...
Edinburgh Prisons chicken loving inmates open 'Henitentiary'
Edinburgh Prison has become the first jail in Scotland to set up its own free range egg production unit. The unit, nicknamed the Henitentiary by ch...
Scientists sex chicks in the egg as Germany threaten ban
Genetic scientists believe they have found a way of sexing chicks whilst they are still in the egg. The research work, which has been conducted at ...
Sainsbury's reject retender rumours
Rumours that the supermarket group Sainsbury's was preparing to re-tender part of a shell egg contract lost by Noble Foods are not true, according to ...
Industry steps up plans to reduce levels of Campylobacter
The NFU, FSA and Defra are planning measures in a bid to stamp out campylobacter in raw poultry meat. At its most recent meeting in February 2014, ...
Plumpton College Open Day
Plumpton College has an Open Day on Saturday 10th May 2014. There will be courses and careers advice, apprenticeships information, business trainin...
National Conference to focus on goose management
NFU Scotland is holding a two-day conference on Islay which will focus on the management of wild geese in Scotland. The conference, chaired by Ken ...
Benefits from brightening up the service house
Increasing lighting intensity in a service house over the winter months has resulted in improvements in both farrowing rate and numbers born on an ACM...
Scottish government urged to support chicken sector
Retailers must 'play their part' in securing the future of the Scottish chicken industry, according to the National Farmers' Union. In a letter to ...
230,000 bird poultry unit for sale for first time in 30 years
Leaze Farm, a 230,000 bird-poultry unit with 16 acres in Bulkington, Wiltshire, has been launched to market by Chesterton Humberts for the first time ...
How is your feather loss measuring up?
AssureWel, a five-year collaborative project led by the Soil Association, RSPCA, and the University of Bristol, has produced a new online tool to help...
Butchers warned over egg displays
The British Egg Industry Council has written to leading butchers organisations to warn them of the dangers of displaying eggs in shop windows. Fluc...
Association backs Isotope testing to stamp down on egg fraud
Work has begun amongst members of the British Free Range Egg Producers' Association (BFREPA) to create a scientific fingerprint of all eggs in the Uni...
Organic Diet Mixes for Pigs and Poultry
Defra has commissioned a project which will help to establish whether the current 5% 'non-organic' allowance will continue to be needed in organic pig...
White eggs set to make comeback following successful trial
White eggs could become a common sight on supermarket shelves following a successful trial by Noble Foods over Christmas. Noble launched its Snowy ...
Vets urge government to abandon beak tip ban
A number of British poultry vets are writing to Environment Secretary Owen Paterson to urge him to abandon a proposed ban on the use of beak trimming ...
Sainsbury's Farming Award for Best Carbon Footprint won by Trevor Sellers
Free range egg producer Trevor Sellers has been recognised for the environmentally friendly way in which he runs his egg business. Trevor, who is b...
Potters Poultry celebrate 50th annivesary year
2014 will be a special year for Potters Poultry as it approaches its 50th anniversary in September. Olivia Potter, Farms Director, and granddaughter o...
Big Dutchman takes over Zucami
The Big Dutchman group based in Germany is taking over the Spanish poultry equipment supplier Zucami. The company with its headquarters in Beriáin, ne...
Genomics to help meet future world food needs
More than two-thirds of the extra food needed to feed the world's expanding population will need to come through advances in technology, Jerry Moye, p...
Poultry outlook bullish due to lower feed costs
The outlook for the global poultry sector in 2014 is generally bullish, driven by the tailwind of sharply lower feed costs and tight global supplies o...
Revise feed programmes for free range hens this winter, farmers warned
With cold weather conditions threatening to inhibit the ability of free range hens to self-regulate their body temperature, nutritional experts at ABN...
Producers warned on overheated free range egg market
Egg broker Barry Jackson is concerned that the free range egg market could become overcooked later in the year unless producers tread very carefully. ...
Closer links with Tesco discussed at Anglia egg producers meeting
Egg producers were addressed by Tesco agricultural manager Ruth Mason during a recent meeting at the packing centre of Anglia Free Range Eggs at Attle...
2 Sisters and 2 Agri meet with union and chicken producers
NFU Scotland and the newly-created Scottish Chicken Growers Association (SCGA) met with 2 Agri and 2 Sisters on Wednesday to discuss how to secure the...
New egg packers in 2014 could bring unwanted consequences
More new packing companies are likely to spring up during the coming year. That is the view of Steve Carlyle of Country Fresh Pullets, who told the Ra...
Egg consumption expected to rise in 2014
The British Egg Industry Council is looking for a significant increase in egg consumption in the United Kingdom in the coming year. BEIC chief exec...
Association gives over-expansion warning for year ahead
The free range egg sector needs to take care to avoid an over-expansion of production during the coming 12 months, says Roger Gent, chairman of the Br...
Welfare groups call for colony cages to be phased out
Demand for free range eggs will continue to grow in 2014 despite recent "inaccurate" press reports claiming that hens in cages enjoy higher welfare, s...
Organic predicted to do much better in 2014 as supermarkets report shortages
Organic egg sales could do much better in 2014 if they get the support of major retailers. That is the view of Soil Association trade director Finn Co...
Top turkey award for Suffolk farmer
Suffolk farmer Jeremy Blackmore missed out on the big moment when his turkey won the top trophy for the first time at the Anglian Turkey Association's...
Scottish poultry producers form new group
Scottish growers, impacted by a recent announcement by 2 Sisters about restructuring of its plants at Letham and Coupar Angus, have formed the Scottis...
Sci-Tech Laboratories acquired by Cawood Scientific
Sci-Tech Laboratories is the latest company to become part of the Cawood Scientific Group, joining the well-known analytical businesses, NRM Laborator...
GEO-GRIT
GEO-GRIT is the new name in animal health and vitality but by no means a new product. This organic and insoluble grit is proving to be beneficial to...
Action points agreed following 2 Sisters meeting
Producers from across the country who have been affected by the restructuring of the 2 Sisters Food Group attended a meeting on Monday to draw up a nu...