Products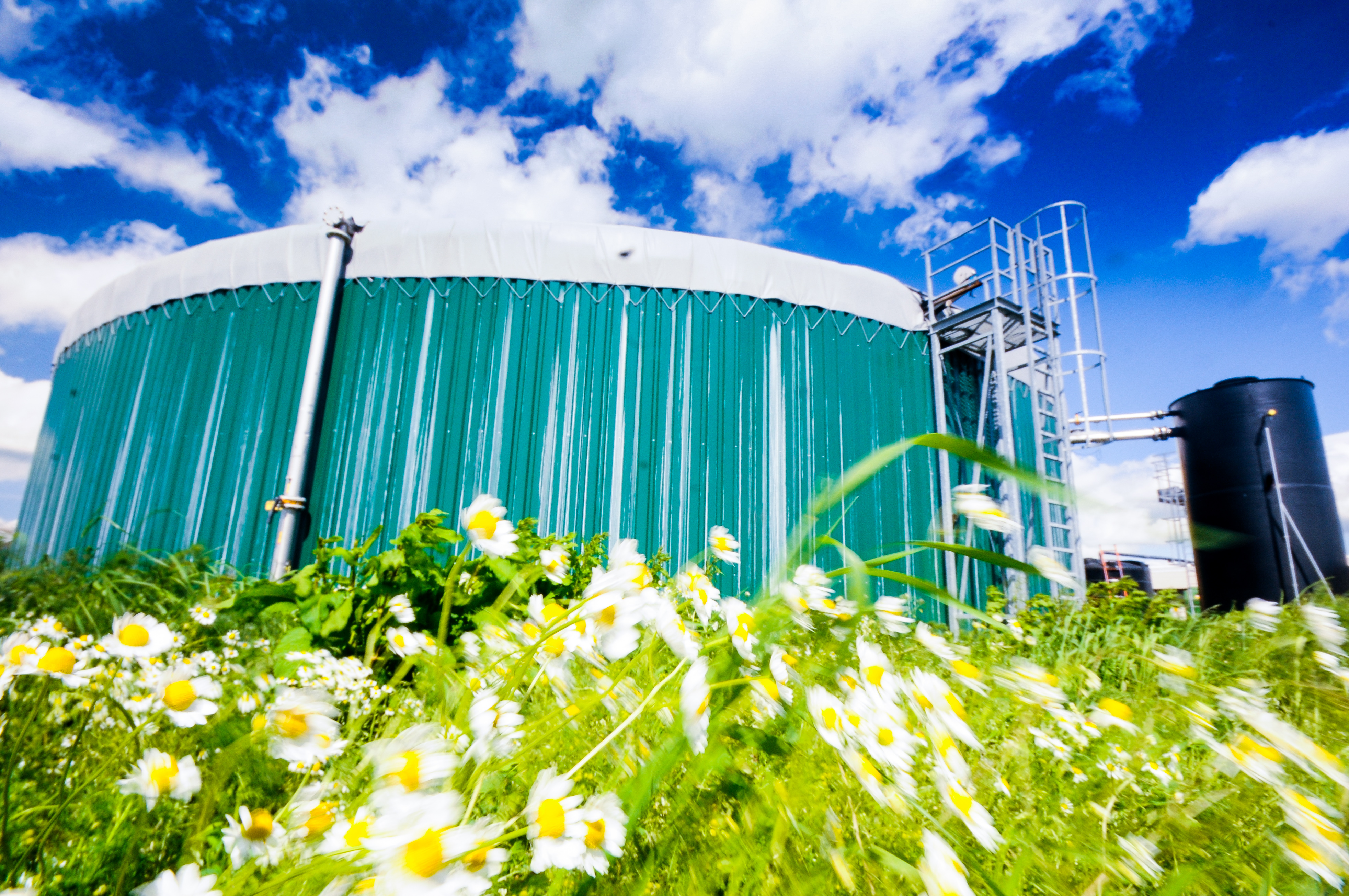 EnviTec Biogas UK shows AD on a growth curve at Energy Now
High performance plant, a commitment to technology and innovation, a highly-trained service team operating nationwide and a strong balance sheet are j...
Fraud costing UK produce £11bn a year
UK food and drinks companies are losing more than £11.2bn a year to fraud and error, according to a new report. The research reviewed data from 73 ...
Organic market continues to boom
Proving small changes can add up to a big difference, new Nielsen figures released today show sales of organic products in excess of a staggering £100...
Support local farmers and butchers in Sausage Week, says FUW
The Farmers' Union of Wales today called on people to support their local farmers and butchers by tucking into wonderful Welsh bangers during next wee...
New range of horse products for UK
A new range of 100 per cent natural horse care products is now available in the UK. Developed by Dutch company, Ropapharm Pharmaceuticals, they have b...
NFU spells out priorities ahead of 2015 General Election
A Government that understands farm businesses, wants agriculture to grow and has the policies that send the right signals to farmers, are the key mess...
What will be the impact of the Russian ban?
On August 7, 2014, Russia announced the introduction of an import ban, applicable from August 8, on certain meat, dairy, fruit, vegetable and processe...
Flexible control with the all-new DICKEY-john IntelliAg MVT Control System
For growers across the UK, knowing what type of product control system to invest in for controlling crop inputs can be a difficult choice with an incr...
Mid Wales farmers tuck in to a banquet of bangers
Mid Wales farmers enjoyed a banquet of bangers in a special celebration of British Sausage Week laid on by Farmers' Union of Wales members Ithel and L...
Welsh food producers celebrate success of 'taking coal to Newcastle'
A group of Welsh food producers who attended the first Food & Drink Show Northern Ireland 2013 recently are celebrating the success of their trade mis...
EnviTec Biogas reports record numbers at Nextgen 2013
Farmers and landowners are becoming increasingly aware of the range of options to produce renewable energy on their sites, according to feedback from ...
Topling Director named Green Energy Farmer of the Year
Topling Ltd co-founder and Director John Seed has been named the Green Energy Farmer of the Year at a gala event at the Grosvenor House Hotel in Londo...
Biogas launches new compact plant at Nextgen 2013
EnviTec Biogas UK will be showcasing its new anaerobic digestion (AD) compact unit, which delivers the company's renowned quality in a compact design,...
Uralchem registers its calcium nitrate in accordance with REACH
URALCHEM has registered its anhydrous calcium nitrate with the European Chemicals Agency in accordance with the European Community Regulation on chemi...
Livestock 2013: Ventilation, a key component in healthy livestock
Hydor will be demonstrating its wide range of solutions for ventilating agricultural environments at the 2013 Livestock event (Stand LE-365), with vis...
Livestock: Energy efficient livestock heating
Returning to the Livestock Event (Stand LE-365), agricultural ventilation specialists Hydor will have the Rinnai range of condensing water heaters amo...
Portable space heaters in agriculture
Portable air heaters are commonly used in many areas of agriculture. Quick installation, low running costs as well as high efficiency make them the id...
BAGMA launches university management programme
A major national trade association supporting agricultural dealers across the UK has launched its first ever university accredited management developm...
Needham Chalks sold in multi-million pound deal
Needham Chalks has been sold to Bishop's Stortford based Harlow Agricultural Merchants, who also acquired a leading analytical laboratory business fro...
New best product awards to be launched at food show
Scotland's Speciality Food Show is launching new awards aimed at recognising best products available at the show. The new awards will be judged by ...
New landmark in sales growth
Worldwide sales by Food Chain Innovation of the energy-efficient lining material Valéron AVA have reached another landmark, topping 300,000 sq metres ...
E.coli poultry vaccine to be launched
An innovation in protecting chickens against E.coli bacteria has been achieved with the launch of a first modified live vaccine. The vaccine, which...
Intershape is Lighting the Way to Higher Yields
Intershape Ltd has launched AniLEDlight, a new range of LED lights specifically designed for use in dairy buildings. Installing LED lights in dairy b...
New brochure proves pick of the crop
Agricultural ventilation specialist Hydor has published a new brochure demonstrating its particular expertise in creating the optimum conditions for c...
EU sugar quota threatens jobs - MEP
During a debate in the European Parliament on reform of the Common Agricultural Policy, UKIP MEP and Norfolk farmer, Stuart Agnew, has upbraided the E...
Spaldings expand Tungsten replacement parts range
Spaldings today announced the expansion of their Tungsten replacement parts with new additions to many of their ranges including Plough, Cultivator an...
Do we face a future of more expensive meals?
The era of ever-decreasing food prices has come to an end, according to leading figures in agriculture. That was one of the messages to emerge from...
Welsh sheep liver condemnations due to fluke
Sheep liver condemnations at a leading Welsh abattoir due to fluke are nearly three times that of its English counterpart, according to statistics pro...
Bean exports underline strong demand
Demand from the middle east for UK-grown human consumption beans continues as MV Navin Kestrel loads 7,000 tonnes of winter and spring beans bound for...
Herbert officially launches two new cleaners at LAMMA 2012
Herbert Engineering will once again be showcasing its latest range of grading and handling equipment at LAMMA 2012. The UK's leading designe...
How does UC4 timber differ from standard products?
McVeigh Parker UC4 products are manufactured using only redwoods treated at a moisture content of 28% or less. The solution strength of the preservati...
Cutting out palm oil from animal diets
"Dairy farmers are likely to come under increasing pressure to remove palm oil from their cows' diets following recent retail moves to cut ...
PhideliFarm Livestock Management Software launched by Phidelios
Phidelios has launched PhideliFarm - Livestock Management Software. PhideliFarm is designed to make management of sheep and/or cattle and their recor...
Small Wind Turbines Information Revolution: Owners Can Now Manage Turbines from the Pub
World leading Small Wind turbine manufacturer Gaia-Wind today launched a revolution for turbine owners: the ability to monitor production from home, i...
Hi-Tech solution for one of the UK's largest broiler farms
The increasing use of technology by today's new breed of farmer is nowhere better demonstrated than in a Shropshire based enterprise which is se...
Paneltim sales growth
Pig farmers are purchasing record quantities of Paneltim, the plastic building panel, reports Suffolk-based equipment company, G E Baker Ltd. The com...
Vapormatic launch new trailer parts catalogue
Vapormatic, the UK's leading supplier of replacement parts and accessories for tractors and agricultural machinery, has expanded its extensive p...
Spaldings Set to Showcase New Products at LAMMA
As one-thousand new products join the comprehensive Spaldings catalogue LAMMA 2011 provides the perfect platform for their launch. Spaldings, Europ...
Spaldings Launch Universal Air Seeder
Spaldings today announced the launch of a new Universal Air Seeder to their farm machinery range. With a spreading width of 6 metres the Spaldings Uni...
West Midlands Project invites Farmers to Add Value
A West Midlands based Farming and Food Enterprise Development Project is hosting a variety of one day workshops across the West Midlands region, to in...
Rural Property Watch new security measures
Rural Property Watch has been developed to support the UK's agricultural and equestrian community with security and anti-theft measures. The ...
New Solar Light Kits For Outbuildings
Light up your outbuildings with the new solar light kits available from McVeigh Parker Fencing, Farming and Equestrian Supplies. We can now light ...
Dow AgroSciences unveils 'greener' packaging
New packaging from Dow AgroSciences that uses recycled plastic, is lighter, does away with foil seals and offers simpler disposal will be used in the ...
Retailers and farmers look to squeeze the middle
A food retail expert tried to offer some reassurance to hard-pressed egg producers and other farmers involved in the poultry sector when he was questi...
Innovative air cleaning for the poultry industry
Innovative air cleaning launched for the poultry industry New technology to remove micro-organisms from the most crucial areas of poultry producti...
Vapormatic Immobiliser Protects Police Tractor
Helping to raise awareness of the growing rate of farm machinery theft, Lincolnshire Police have been using a John Deere 6630, complete with Police li...
Top Christmas turkey for fourth year
The KellyBronze has confirmed its place as the premium Christmas turkey by winning the top honour at the British Turkey Awards for the fourth year run...
Warm up to winter with Equivet
With a winter nip already in the air, Equivet Animal Care Products Ltd advises horse owners and riders to prepare for the cold weather early. Reduced ...
Tape, Wire or Rope for your Electric Fencing?
Electric fencing tape has long been the recognised barrier for horses due to its high visibility, however tape structures vary so much, the number and...
The Gripple T-Clip
The Gripple T-Clip - A Revolutionary New Way to Secure Wire Fencing The Gripple T-Clip is the fast and easy way to tie-off wire - saving you time ...