Products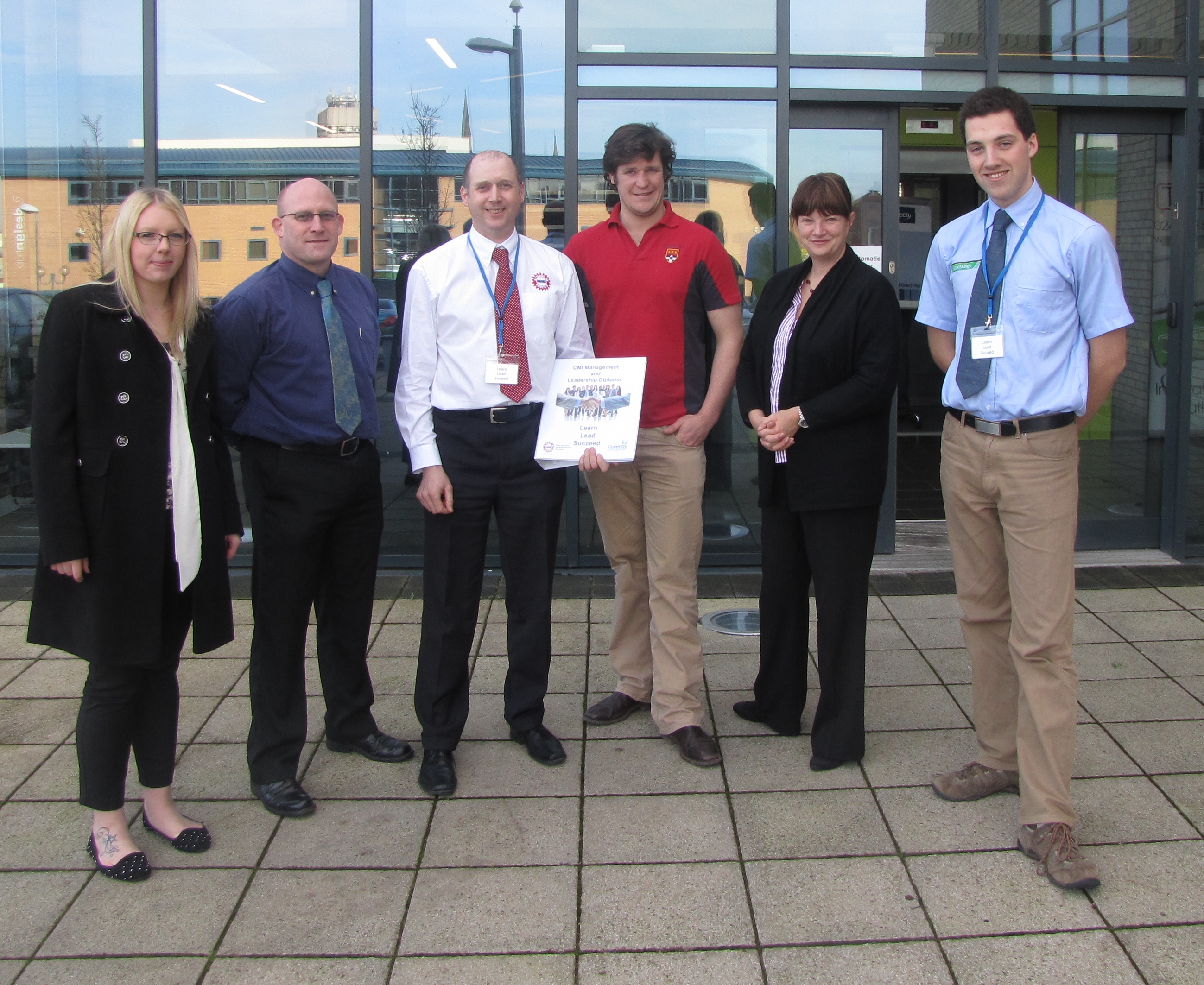 BAGMA launches university management programme
A major national trade association supporting agricultural dealers across the UK has launched its first ever university accredited management developm...
FSA to begin poultry health risk assessment
The Food Standards Agency is putting out a research call to provide a better understanding of public health risks associated with partially eviscerate...
Needham Chalks sold in multi-million pound deal
Needham Chalks has been sold to Bishop's Stortford based Harlow Agricultural Merchants, who also acquired a leading analytical laboratory business fro...
New best product awards to be launched at food show
Scotland's Speciality Food Show is launching new awards aimed at recognising best products available at the show. The new awards will be judged by ...
New landmark in sales growth
Worldwide sales by Food Chain Innovation of the energy-efficient lining material Valéron AVA have reached another landmark, topping 300,000 sq metres ...
E.coli poultry vaccine to be launched
An innovation in protecting chickens against E.coli bacteria has been achieved with the launch of a first modified live vaccine. The vaccine, which...
Intershape is Lighting the Way to Higher Yields
Intershape Ltd has launched AniLEDlight, a new range of LED lights specifically designed for use in dairy buildings. Installing LED lights in dairy b...
New brochure proves pick of the crop
Agricultural ventilation specialist Hydor has published a new brochure demonstrating its particular expertise in creating the optimum conditions for c...
EU sugar quota threatens jobs - MEP
During a debate in the European Parliament on reform of the Common Agricultural Policy, UKIP MEP and Norfolk farmer, Stuart Agnew, has upbraided the E...
Spaldings expand Tungsten replacement parts range
Spaldings today announced the expansion of their Tungsten replacement parts with new additions to many of their ranges including Plough, Cultivator an...
Do we face a future of more expensive meals?
The era of ever-decreasing food prices has come to an end, according to leading figures in agriculture. That was one of the messages to emerge from...
Welsh sheep liver condemnations due to fluke
Sheep liver condemnations at a leading Welsh abattoir due to fluke are nearly three times that of its English counterpart, according to statistics pro...
Bean exports underline strong demand
Demand from the middle east for UK-grown human consumption beans continues as MV Navin Kestrel loads 7,000 tonnes of winter and spring beans bound for...
Herbert officially launches two new cleaners at LAMMA 2012
Herbert Engineering will once again be showcasing its latest range of grading and handling equipment at LAMMA 2012. The UK's leading designe...
How does UC4 timber differ from standard products?
McVeigh Parker UC4 products are manufactured using only redwoods treated at a moisture content of 28% or less. The solution strength of the preservati...
Cutting out palm oil from animal diets
"Dairy farmers are likely to come under increasing pressure to remove palm oil from their cows' diets following recent retail moves to cut ...
PhideliFarm Livestock Management Software launched by Phidelios
Phidelios has launched PhideliFarm - Livestock Management Software. PhideliFarm is designed to make management of sheep and/or cattle and their recor...
Small Wind Turbines Information Revolution: Owners Can Now Manage Turbines from the Pub
World leading Small Wind turbine manufacturer Gaia-Wind today launched a revolution for turbine owners: the ability to monitor production from home, i...
Hi-Tech solution for one of the UK's largest broiler farms
The increasing use of technology by today's new breed of farmer is nowhere better demonstrated than in a Shropshire based enterprise which is se...
Paneltim sales growth
Pig farmers are purchasing record quantities of Paneltim, the plastic building panel, reports Suffolk-based equipment company, G E Baker Ltd. The com...
Vapormatic launch new trailer parts catalogue
Vapormatic, the UK's leading supplier of replacement parts and accessories for tractors and agricultural machinery, has expanded its extensive p...
Spaldings Set to Showcase New Products at LAMMA
As one-thousand new products join the comprehensive Spaldings catalogue LAMMA 2011 provides the perfect platform for their launch. Spaldings, Europ...
Spaldings Launch Universal Air Seeder
Spaldings today announced the launch of a new Universal Air Seeder to their farm machinery range. With a spreading width of 6 metres the Spaldings Uni...
West Midlands Project invites Farmers to Add Value
A West Midlands based Farming and Food Enterprise Development Project is hosting a variety of one day workshops across the West Midlands region, to in...
Rural Property Watch new security measures
Rural Property Watch has been developed to support the UK's agricultural and equestrian community with security and anti-theft measures. The ...
New Solar Light Kits For Outbuildings
Light up your outbuildings with the new solar light kits available from McVeigh Parker Fencing, Farming and Equestrian Supplies. We can now light ...
Dow AgroSciences unveils 'greener' packaging
New packaging from Dow AgroSciences that uses recycled plastic, is lighter, does away with foil seals and offers simpler disposal will be used in the ...
Retailers and farmers look to squeeze the middle
A food retail expert tried to offer some reassurance to hard-pressed egg producers and other farmers involved in the poultry sector when he was questi...
Innovative air cleaning for the poultry industry
Innovative air cleaning launched for the poultry industry New technology to remove micro-organisms from the most crucial areas of poultry producti...
Vapormatic Immobiliser Protects Police Tractor
Helping to raise awareness of the growing rate of farm machinery theft, Lincolnshire Police have been using a John Deere 6630, complete with Police li...
Top Christmas turkey for fourth year
The KellyBronze has confirmed its place as the premium Christmas turkey by winning the top honour at the British Turkey Awards for the fourth year run...
Warm up to winter with Equivet
With a winter nip already in the air, Equivet Animal Care Products Ltd advises horse owners and riders to prepare for the cold weather early. Reduced ...
Tape, Wire or Rope for your Electric Fencing?
Electric fencing tape has long been the recognised barrier for horses due to its high visibility, however tape structures vary so much, the number and...
The Gripple T-Clip
The Gripple T-Clip - A Revolutionary New Way to Secure Wire Fencing The Gripple T-Clip is the fast and easy way to tie-off wire - saving you time ...
Protect your harvest with superior stack tarpaulin
These superior grade Stack Tarpaulins from McVeigh Parker are designed to ensure that bales can be safely stored outdoors without loss of quality, and...
Downy mildew option for grapes
Fungicide Valbon (benthiavalicarb and mancozeb) has been granted a specific off-label approval (SOLA) by the Chemicals Regulation Directorate for use ...
New product restores electrolyte balance in stress
High temperatures can put poultry, including game birds, under great stress, increasing respiration rates and resulting in loss of body fluids. Water...
Natural fly spray protects horses
Bringing relief to horses is an all-natural fly and insect repellent spray, RopaHorse Super Insect Protect. New to the UK market, but well-proven on t...
Vapormatic launches new catalogue
Vapormatic, the UK's leading supplier of replacement parts and accessories for tractors and agricultural machinery, has expanded its range by in...
Reach your peak with Equivet Harmony and Speed
Equivet Animal Care Products Ltd is launching two exciting new ranges of specially selected natural, equine products – Harmony and Speed. Whether you ...
McVeigh Parker Are Now FSC and PEFC Certified
McVeigh Parker is very pleased to announce that they are now able to offer FSC and PEFC certified timber along with HC4 timber which has a 15 year man...
New off-label for Valbon against downy mildew
Potato blight fungicide Valbon (containing benthiavalicarb and mancozeb) has been granted an extension to its specific off-label approval (SOLA) by th...
MEP hails victory on rat poisons
Scottish Conservative MEP Struan Stevenson has hailed an exemption for the most common forms of rat poison from an EU ban a "victory for common sense"...
Vapomatic launches vehicle immobiliser
Tractor theft is a growing concern on virtually every farm in the UK and many tractor and agricultural vehicle owners are looking for security solutio...
Clearer food labelling backed by NFU
The Women's Institute's call for clear country of origin food labeling to be introduced in the UK is being fully supported by the NFU. ...
Tackling the tobacco whitefly risk
Following recent outbreaks of Bemisia Tabaci or tobacco whitefly, horticultural crop protection specialists Certis are advising a preventative strateg...
Stronga introduce new root crop trailer
Stronga have expanded their BulkLoada range to now include a trailer specifically for the specialist vegetable and root crop sector. The BL700 has bee...
10,000 dose IBD vaccine for poultry
AviPro IBD Xtreme — Lohmann Animal Health's vaccine against infectious bursal disease in poultry — is now available in 10,000 dose vials in the ...
Equivet saddles up with LaminTec 5-HT
Equivet Animal Care Products Ltd now stocks LaminTec 5-HT, an innovative, award-winning horse supplement from laminitis specialist Pegasus Equine Diag...
Spruzit packaging given a shake up
Broad spectrum insecticide Spruzit, active against biting and sucking pests in edible and non-edible crops, will soon be available in two new pack siz...