Property News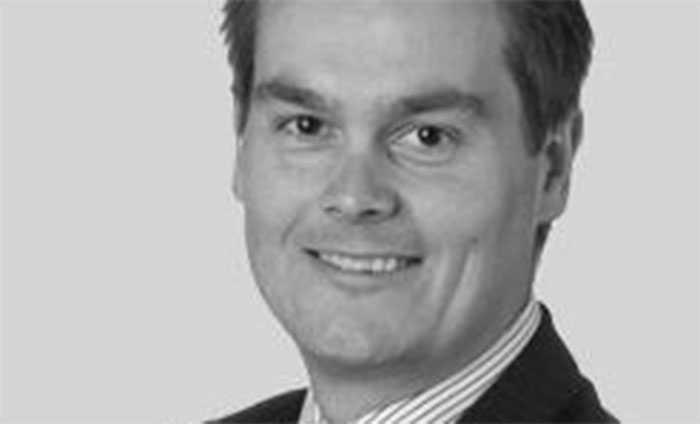 Landowner seeks landmark ruling in case of concealed development
A Winchester based fish farmer is challenging an Inspector's decision in a case which surrounds the landmark Supreme Court ruling in Welwyn Hatfield. ...
Upward forecast for UK farmland this year
Capital growth during the first half of the year has been strong for farmland, especially for the best quality and has exceeded our expectations. The ...
The importance of land supply - does the public understand the crisis?
The importance of residential land supply is a subject that divides opinion. There is clear evidence that demand is outstripping supply but at grass r...
Boris Johnson calls for landowner shale rights
Boris Johnson has entered the fracking debate with a proposal to change the law to give landowners the commercial rights to oil and gas beneath their ...
Countryside is undervalued, says trust
Rural and "opportunity" are words not often associated together, but with 5.5 million people employed in the rural economy, and domestic food and drin...
More pasture-fed producers wanted
The Pasture-Fed Livestock Association, which certifies farmers producing beef and lamb solely on pasture and conserved forage, is looking for more sup...
High levels of second home ownership causing 'rural housing crisis'
High levels of second home ownership, low wages and high prices are causing a 'rural housing crisis,' according to a new report. Rural areas face p...
Policymakers urged to value benefits of shooting in countryside
Policymakers are being urged to consider new research highlighting the benefits of shooting in the countryside. The Country Land and Business Assoc...
Want to buy a house in the country? The average worker will need a 150% pay rise
People living and working in the countryside are being pushed out, as house prices in rural areas soar, second homes lie empty and populations become ...
Stop hiding behind Hybrid Bill and negotiate with landowners, CLA says
Successful bio-diversity offsetting depends on HS2 Ltd's contact with landowners not proposals in the Hybrid Bill, according to the Country Land and B...
Maintenance of flood defences 'only a small part of flood prevention'
IAgrE is behind the Environment, Food and Rural Affairs Committee's report into the 2013-14 winter floods, launched today, that criticises the Governm...
Flood funding 'needs to recognise the value of agriculture'
Defra has been called to act on the recommendations of the Efra Select Committee's report into this winter's flooding which severely hit farmland acro...
Farmers share their experiences of high speed rail links
Farmers who'll be impacted by the proposed HS2 have visited Kent to see how the country's first high speed rail line has affected farm business. A ...
'Farm tax' could mean an end to farming as we know it, says CLA
A £500m farm tax proposal by the Labour Party would mean the end of farming as we know it, according to the Country Land and Business Association Pres...
Government investment in infrastructure 'needs to boost rural economy'
Proposals in the Queen's speech to bolster investment in infrastructure and reform planning law 'must also benefit the rural economy', the Country Lan...
Queen's speech shale gas proposals fail to address landowner concerns
Proposals in the Queen's speech yesterday to open up access to shale sites as part of the government's Infrastructure Bill fails to address the concer...
Farmers need reliable source of water to cope with dry years, as new report published
Cooperation between businesses, water companies and the government will be key to managing scarce water resources and securing future supplies, accord...
Rural property continues to generate impressive gains in 2013
Rural property continued to generate impressive returns for investors in 2013, according to the results of the IPD Rural Property Index for the year e...
'Don't leave it too late' to claim support, flood-hit farmers told
Flood hit farmers in England are encouraged to submit their applications to claim support from the Farming Recovery Fund into Defra before the 27 June...
New satellite broadband agreement is 'boost for farmers'
Avonline Broadband, one of the UK's largest satellite broadband provider, has announced an agreement with UK operator Avanti that has expanded its ran...
Unions voice family farm concerns
Farming unions have voiced their concerns for family farms ahead of both HS2 plans and new policies that will be adopted by the EU Parliament followin...
Farmers urged to act as HS2 deadline approaches
Farmers and growers are being urged to tell the Government exactly how they will be affected by the HS2 rail link as the deadline for petitioning the ...
Farmers urged to act over house tax
Many farming families face a new tax on their houses from April 2015, and must act to reduce their liability, warns accountant Old Mill. Even those wh...
River dredging pilot scheme extended
A pilot scheme to help farmers and landowners manage the risk of flooding is to be extended, Environment Minister Dan Rogerson has announced. A ser...
Rent controls will not help those in housing need, says CLA
Labour Party proposals to impose rent controls will not solve the housing crisis, according to the Country Land and Business Association. The organ...
Work gets underway at new £3M grass seed facility
Tim Kerridge, agricultural sales director for DLF-Trifolium stands dwarfed by just a few of the 48 raw material bins which will hold individual variet...
Shropshire arable and livestock farm on market at £2.6m
A versatile and productive Shropshire arable and livestock farm is new on the property market with an asking price of £2.5 - £2.6 million. The Firs...
River maintenance pilots extended
A pilot scheme to help farmers and landowners manage the risk of flooding is to be extended, Environment Minister Dan Rogerson has announced today. ...
Flood hit farmers can apply for £35,000 grant
Farmers who were affected by flooding can now apply for grants of up to £35,000 to help get their land back into production as quickly as possible. ...
Agricultural rent prices rise 13 per cent
The average cost of renting agricultural land has risen 13 per cent since last year, new figures show. Scotland's Chief Statistician today released...
CLA dismayed over property owner omission in HS2 debate
The CLA has said it was dismayed Transport Secretary Patrick McLoughlin failed to mention property owners in last night's HS2 debate. The organisa...
Excessive HS2 land grabbing is 'ruining businesses', say farm groups
Farm groups have called on MPs to properly consider the effects of HS2 land grabbing which they say is 'devastating businesses' along the route. Th...
New employment allowance scheme to help farms
A new scheme has been introduced from 6 April 2014 that will help fund the cost of employing staff. Contained in the National Insurance Contributions ...
Farmland prices hit new heights
The value of English farmland continued to strengthen at the beginning of 2014, rising by almost 6.5% in the first three months, the first time prices...
Fly-tipping still a significant problem - NFU
The NFU is urging households who dispose of waste and rubbish, which ends up dumped on farmland, to take more responsibility or face the risk of prose...
HS2 property bond scheme refusal 'a major blow'
The Government's failure to provide a Property Bond Scheme for those affected by HS2 was a "major blow" for property owners, according to the Country ...
Mandatory landlord registration 'should be rejected'
The idea of mandatory landlord registration should be 'rejected by local authorities in England', the Country Land and Business Association has said. ...
Visitors see latest farm buildings at Agricultural Buildings Show
Keen interest in the continuing process of updating farm buildings, on all types of farm, ensured a positive turnout of farmers and sector specialists...
MPs back calls for more environmental protections for HS2
A committee of MPs have stressed that the government should impose greater environmental safeguards on the HS2 high speed rail link before continuing ...
New ideas emerge from NFU tenant roadshow
Fresh ideas on the Scottish tenanted sector have emerged at NFU Scotland roadshow meetings held in the past few weeks. The Union is on the road, me...
UK faces land-based skills shortages, says report
The UK faces significant employee and skills shortages in the agricultural and land-based industries over the next decade, according to a report launc...
Three blocks of Mid Wales farmland set for May auction
Three blocks of accommodation land in Mid Wales will be going under the hammer at a public auction next month. The auction has been organised by le...
NFU meets with Scottish minister over flooding issues
Exceptional rainfall and extreme tidal surges have been responsible for significant flooding of farmland and catastrophic breaches of flood defences i...
RPA inspectors reassure on flooded farms
The Rural Payments Agency (RPA) has announced that while farmers in flood affected areas may still be selected for cross compliance inspections this y...
Dredging begins on the River Parrett in Somerset
Dredging of one of the major rivers in the Somerset Moors and Levels has begun, the Environment Agency announced. Initial work on a 200-metre stret...
Severe winter storms could signal onset of climate change in UK
The UK was battered with the heaviest rainfall and most frequent severe gales on record this winter according to researchers at the University of East...
Don't end up on the wrong side of a 'right of way'
Rights of way have been in the news again. Barely a week seems to go by without landowners heading to the High Court, often spending hundreds of thou...
Badger colony repairs to cost £35,000 for Norfolk council
Work is underway by Norfolk County Council to repair long distance country paths damaged by badger cull colonies which is expected to cost £35,000. ...
New rules on residential barn conversions
Changes to the planning rules which will make it easier for farmers to convert barns to residential use, without specific planning permission, accordi...
Take advantage of rural planning changes, landowners urged
Rural land owners are being urged to act now to take full advantage of the latest changes to Rural Planning policy. Hosting a 'New Planning Opport...