Renewable Energy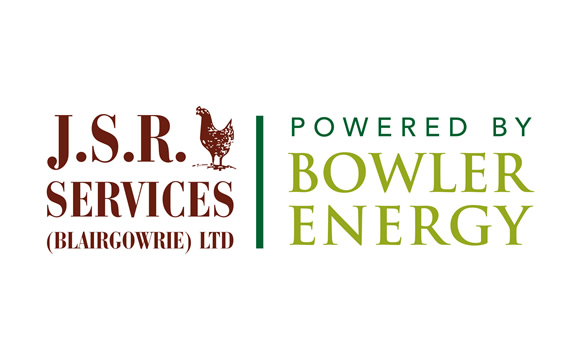 JSR Services moves into renewable energy supported by Bowler Energy
Perth and Kinross-based Company, JSR Services are branching out into the Renewable Energy Sector acting as an agent for Bowler Energy, offering Wind T...
Bradford company invests £250,000 in its first wind turbine
A UK recycling and green energy company, the Leo Group, has invested £250,000 into its first wind turbine to help power its Bradford plant. Erected...
Wind turbine to power Greenvale potato packaging plant
Greenvale, the UK's leading supplier of fresh potatoes, and renewable energy company, Triodos, today announced the completion of a deal to build a win...
UK faces land-based skills shortages, says report
The UK faces significant employee and skills shortages in the agricultural and land-based industries over the next decade, according to a report launc...
Dairy industry shows improvement in energy efficiency
The UK dairy industry has shown a significant improvement in its energy efficiency performance. Data collected by Dairy Energy Savings (DES), which...
Xergi lands large export order in France
The biogas company Xergi A/S has just landed a new order to build France's largest biogas plant to date based on waste products from agriculture and t...
MT-Energie UK builds First Gas To Grid AD plant in Scotland
MT-Energie UK has just been appointed as Main Contractor by Keithick Biogas Limited, Perthshire, for the construction of the first Gas to Grid Anaerob...
Scottish Farmers Put the Heat on UK Energy Minister
Farmers from Caithness to Cornwall are calling on Energy Minister Greg Barker to deliver on his demand that; "The Big Six need to become the Big 60,0...
Farming industry sets out low-carbon food agenda
Reducing greenhouse gas emissions in the future should go hand in hand with producing food for a growing population and delivering for the environment...
VG Energy assists the RSPB to reduce Climate Change Emissions
Renewable technology specialists VG Energy, along with Kingspan Wind and legal firm Turcan Connell, has gifted the RSPB a small scale domestic wind tu...
Agriculture – the environment's problem or answer?
Is the agriculture industry the environment's problem or part of the answer, that was the question asked by Prysor Williams, Bangor University's lectu...
New Man Hoisted on Board for Gaia-Wind
Leading UK small wind turbine manufacturer Gaia-Wind Ltd, today announced the appointment of Sales & Marketing Director John Gallacher to the Board of...
On farm renewables on show in Dumfries and Galloway
Scottish farmers with an interest in renewable technology are being urged to attend the third on-farm demo day organised by NFU Scotland's Renewable D...
Service and Support for AD Under The Spotlight At Energy Now Expo
The importance of an established service and support network in the renewable energy sector will be under the spotlight at the Energy Now Expo, accord...
Record weather provides welcome 'windfall' for farmers with turbines
Record breaking winds are providing much needed additional revenues to hundreds of UK farmers who have installed power generating turbines on their la...
Erich Stallkamp steps down as a shareholder of WELTEC Group
With effect of January, 20th 2014 Erich Stallkamp sold his stake in WELTEC, a manufacturer and operator of biogas plants based in Vechta, Germany. ...
Firm futures for countryside pioneers
A pioneering Lake District apprenticeship scheme aimed at stemming the decline in rural and heritage skills has seen its protégés clinch coveted jobs....
Small turbine manufacturers Ampair completes Westwind acquision
Ampair, the Dorset-based wind turbine manufacturer, has completed its acquisition of Westwind, the Belfast-based wind turbine manufacturer. Ampair, wi...
Ampair completes Westwind acquisition and now provides world largest range of small wind turbines
Ampair, the Dorset-based wind turbine manufacturer, has completed its acquisition of Westwind, the Belfast-based wind turbine manufacturer. Ampair, wi...
Welsh Government 'in disarray' over sustainable development
Proposals for a new law that would make sustainable development a 'central organising principle" of Welsh Government and the wider public sector in Wa...
An insight on renewable energy for farmers and landowners
More than 400 farmers and landowners from across the Midlands, North Wales and North West England have applied to participate in the Renewable Energy ...
Navigating the future of offshore wind energy
The high growth rates in offshore wind energy have led to an influx of new installation ships and new concepts being considered as turbine and park de...
New solar roadshow to boost rural business
Lightsource Renewable Energy, the UK's leading solar energy generator, is embarking on a 'Solar Roadshow' this month. The new education and employment...
Agricultural land specialists negotiate UK's largest Solar Farm
Work has started to build the UK's largest Solar Farm, thanks to the collaboration between two agricultural land specialists, law firm Thrings and rur...
5MW solar farm planning permission granted
A planning application for a 5MW solar farm on land at Westwood Farm, near the villages of Walesby and Kirton and the town of Tuxford in Nottinghamshi...
Farming industry to deliver quarter of Britain's green energy this decade
Farming is to deliver one quarter of Britain's green energy needs this decade, the National Farmers Union said. With at least one in three business...
EnviTec Biogas Takes On Apprentice
With the renewables energy sector on a growth curve, EnviTec Biogas UK has taken on its first apprentice to support its service delivery for farmers, ...
Electric technology could transform agriculture, partnership announces
Researchers at Harper Adams University have partnered with global engineering experts GKN Land Systems to explore how electric technology could transf...
Solar planning permission 'gives encouraging' lessons for farmers
One of the UK's largest solar farm project received planning consent last week. The positive public reaction, added to the fact that planning permissi...
Government support for solar and wind projects remains, says Old Mill
Recent news that the government is to cut support for solar and onshore wind projects should not deter farmers from investing in the renewable technol...
Solar farms: A taxing problem for farmers?
With Developer RWE Innogy shelving plans for the 240-turbine Atlantic Array project in the Bristol Channel, there is likely to be even greater interes...
Crail family farm powers ahead with WTN turbine
A family farm in Crail, Fife has just become the new owner of the third WTN turbine to be installed in Scotland joining the 12 others currently operat...
Growth will be green and UK should lead - Huhne
Speaking at the ADBA National Conference in Westminster, former Secretary of State for Energy Chris Huhne told delegates: "Let's knock on the head the...
NFU calls for UK backing on £700million biofuels industry
An NFU delegation will call for the UK government to back the biofuels industry, worth an estimated £700 million at the farm gate, when it meets with ...
Lobbying victory offers lifeline to on-farm AD
News that the Government will launch a review of Feed-in Tariffs (FIT) for small scale anaerobic digestion (AD) in January has been described as a pos...
Dairy farm milks savings from solar
A Devon dairy farm is milking healthy energy savings after having a large solar panel system fitted onto a barn roof. Reeves and Partner dairy farm...
Global carbon emissions set to reach record 36bn tonnes in 2013
Global emissions of carbon dioxide from burning fossil fuels are set to rise again in 2013, reaching a record high of 36 billion tonnes - according to...
Website launched to help farmers through the maze of regulation
Here at 360 Environmental we are an independent team of waste management and environmental experts that specialise in helping farmers understand and c...
Creating simpler, cheaper solar cells
Over the last four years, solar cells made from materials called perovskites have reached efficiencies that other technologies took decades to achieve...
The Biogas combi that seeks to make it easier for farmers
The simple but highly effective ComBigaS approach to AD is proving that very notable biogas yields can be achieved, even when your raison d'être was b...
Local farmer hosts green energy event
Cornwall farmer Matthew Rowe who has installed the UK's most advanced wind turbine on his Liskeard dairy farm is hosting an open day for the benefit o...
Chickens to benefit from biofuels bonanza
Chickens could be the unexpected beneficiaries of the growing biofuels industry, feeding on proteins retrieved from the fermenters used to brew bioeth...
Next Step in Gaia-Wind UK Wide Expansion " A Great Success".
Leading UK farm scale wind turbine manufacturer Gaia-Wind has taken a major step in their programme to expand their UK sales and distribution network ...
U-turn throws renewables into turmoil, says CLA
The 'political wrangling' over green energy policy has created uncertainty in the industry and is damaging for future investment, according to the Cou...
UK's first 'new generation' wind turbine installed on Cornish farm
The first of a new generation of farm-scale wind turbines has been installed on a farm at Liskeard in Cornwall where it will generate the equivalent ...
AIC welcomes FAO report on livestock production and climate change
The Agricultural Industries Confederation, which recently launched the Feed Adviser Register (FAR) welcomes a new global report that highlights how bo...
EnviTec Biogas reports record numbers at Nextgen 2013
Farmers and landowners are becoming increasingly aware of the range of options to produce renewable energy on their sites, according to feedback from ...
Wind, wood and sun at North East Renewables Night
NFU Scotland is hosting a 'Windy, Sunny and Woody' evening in the North East next week, as farmers get a chance to hear about some of the many renewab...
Norvento gets fit for the UK Wind Market
Spanish renewable energy developer and manufacturer launches a revolutionary 100kW turbine to the UK market (nED 100) and outlines twelve-month develo...
Topling Director named Green Energy Farmer of the Year
Topling Ltd co-founder and Director John Seed has been named the Green Energy Farmer of the Year at a gala event at the Grosvenor House Hotel in Londo...