Shows and Events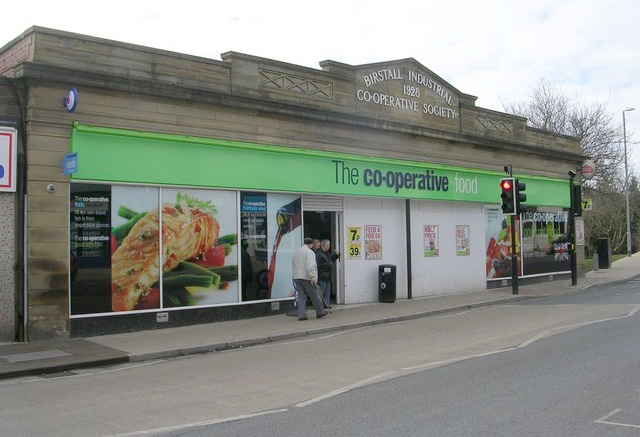 Exceptional dairy trade at Shrewsbury Auction Centre
An exceptionally strong trade from start to finish was reported by auctioneers Halls as 145 dairy cattle went under the hammer in front of a good comp...
Co-Operative Group's Good Chicken award withdrawn
Compassion in World Farming is withdrawing the Co-Operative Food's Good Chicken Award following its decision to increase the stocking density of its b...
New John Deere balers unveiled at Grassland
A new John Deere 800 Series mower-conditioner plus three new 400 Series fixed chamber round balers, including a wrapping baler model, can be seen work...
Sheep farmers flock to electronic database meetings
National Sheep Association's series of six open meetings with SouthWestern, the provider of the new electronic sheep movement reporting database in En...
Andrew Burgess receives award for services to agriculture
Andrew Burgess of Produce World has received the award of Associate of the Royal Agricultural Society for his outstanding contribution to the agricult...
'Excellent trade' for quality store cattle at Bishops Castle
An excellent trade was reported by auctioneers Halls at just under 250 store cattle went under the hammer at Bishops Castle & District Quality Cattle ...
Where next for large-scale livestock production?
The potential effects of large-scale livestock systems on animal health and welfare are set to come under the spotlight during a special workshop look...
Old Versus New to raise funds for flood-hit farmers
The mightiest of modern tractors will line up against their vintage counterparts this Sunday, 9 March, when Glamorgan NFU Cymru members put the wheels...
Cornish farm open day showcases advanced wind turbine
Cornish farmer Matthew Rowe, who has the UK's most advanced wind turbine on his Liskeard dairy farm, is hosting a second open day for the benefit of o...
Farmers 225 mile Forage Aid mission to flood-stricken Somerset
A Yorkshireman who drove more than 200 miles in his New Holland T7 to help deliver 30 tonnes of forage for flooded-out farmers in Somerset says his ac...
Kendall launches fundraising Farm Cycle Challenge
Charities across the UK and in Africa are set to benefit from a new challenge being undertaken by former NFU President Peter Kendall and Oxford Farmin...
Plumpton College Open Day
Plumpton College has an Open Day on Saturday 10th May 2014. There will be courses and careers advice, apprenticeships information, business trainin...
Duo boost Kenilworth Show team
Two faces familiar to the Midlands rural fraternity are to play major roles behind one of Coventry and Warwickshire's biggest and well established one...
New Hypro spraying system at Precision Farming Event
A practical, affordable and reliable means of selecting different spray nozzles at the flick of a switch will be launched at the Precision Farming Eve...
National Conference to focus on goose management
NFU Scotland is holding a two-day conference on Islay which will focus on the management of wild geese in Scotland. The conference, chaired by Ken ...
NFU Scottish independence debate secures leading line up
Leading politicians and farming campaigners will be on the platform at NFU Scotland's high-level independence referendum debate in Stirling next month...
New programme for Bath and West Show
Exhibitors and visitors to this year's Royal Bath & West Show will see a number of programme changes and new features. Historically, all the major ...
John Deere receives two awards at FIMA
Two John Deere innovations have won awards at the 2014 FIMA show, one of Europe's leading agricultural equipment trade fairs held in Zaragoza, Spain i...
John Deere receives two awards at FIMA 2014
Two John Deere innovations have won awards at the 2014 FIMA show, one of Europe's leading agricultural equipment trade fairs held in Zaragoza, Spain i...
2014 Cereals Challenge launched to students
For the fifth year running, students from six UK colleges and universities are rising to the challenge of growing the best plot of winter wheat in the...
Exhibitors hail successful show as visitors defy weather
Despite extreme weather conditions affecting many parts of the country, the ACR Show 2014 proved to be a resounding success. Final visitor numbers ...
Farmers union to host Scottish independence debate
NFU Scotland will host a high-level independence debate next month featuring key players from either side of the referendum. The event will take pl...
Twitter training for Midlands farmers
Farmers and landowners wanting to find out more about social media are being invited by the CLA to attend special training sessions in Derbyshire, Rut...
Industry flocks to UK stand at Fruit Logistica
Potato Council, Horticultural Development Company (HDC) and the Commercial Horticultural Association (CHA) returned in force to this massive event, wi...
New Holland enjoys a triple success at FIMA awards
The 2014 edition of FIMA, the International Fair of Agricultural Machinery in Spain, was a success for New Holland. The brand one the most prizes for ...
Royal patronage for agricultural show
The Princess Royal has accepted an invitation to become Patron of the Royal Three Counties Show. Only last year, the Show was granted a prestigious...
Glamorgan NFU hold fundraising event for Somerset flood victims
A fundraising event has been organised by Glamorgan NFU and YFC to raise money for the farmers in Somerset affected by the floods. "The purpose of ...
RABDF announces Dairy Student of the Year new sponsor
The Royal Association of British Dairy Farmers has announced specialist agriculture food and land based business recruitment consultancy, De Lacy Exec...
Record year for fifth annual Energy Now Expo in Telford
Total visitor numbers were up by 20 percent to over 3,000 year-on-year, as the Energy Now Expo closed its annual two day event in Telford today, showc...
Halls sell North Shropshire farm with £1.75m price guide
The sale of a versatile 165-acre livestock and arable farm in rural North Shropshire, which had a guide price of £1.75 million, has been completed by ...
BASF to offer agronomy advice at AGCO showcase
BASF will be running a series of agronomy seminars at the all-new, Discover AGCO event being held on the 26th to 27th February 2014 at the NEC in Birm...
Attendees up 30 percent on day one of Energy Now Expo 2014
Attendees grew 30 percent year on year during the opening day of the Energy Now Expo in Telford. The annual two day event, showcases renewable energy...
Micron presents latest innovations at LAMMA
One of UK's leading manufacturers of specialist spraying equipment, Micron Group, has presented its latest innovations at this year's Lamma event. The...
Final countdown to the Norfolk Farming Conference
Hundreds of farmers and rural business owners will hear about visions for the future of agriculture at the Norfolk Farming Conference on Thursday 20 F...
Service and Support for AD Under The Spotlight At Energy Now Expo
The importance of an established service and support network in the renewable energy sector will be under the spotlight at the Energy Now Expo, accord...
The Soil Association Organic Innovation Award 2014
The Soil Association's brand new Organic Innovation Award 2014 - part of the Natural and Organic Products Europe (NOPE) annual awards - is open for en...
Best Product award for SAC milking robot
SAC Netherlands, developers of milking equipment for dairy farmers, was awarded Best Product at the Agrofarm exhibition Moscow for its Futureline MAX ...
Regions rally to provide farming fare
Four of NFU Scotland's farming regions have pulled together to provide the fare being served up at the Union's annual dinner in St Andrews next week ...
Firm futures for countryside pioneers
A pioneering Lake District apprenticeship scheme aimed at stemming the decline in rural and heritage skills has seen its protégés clinch coveted jobs....
Spring Lambing Day at Walford Campus
The Walford Campus has over 90 different species of animal ranging from a 275 strong dairy herd to Alpacas, Meerkats and Chinchillas. You will have an...
Knight announces high-performance cab option
Knight Farm Machinery used the 2014 LAMMA Show to announce that Category 4 cabs, giving drivers the highest standard of protection against hazardous s...
Brussels briefing at Brecon and Radnor conference
"NFU Brussels, BAB (British Agriculture Bureau), is the voice of Welsh and UK farming on a European platform," said Siân Davies, Brussels European Pol...
Rodenticide stewardship on course for March decision
The structure of a stewardship regime for second generation anticoagulant rodenticides (SGARs) has been proposed by a comprehensive stakeholder group ...
Sandy Howie recognised for contribution to Scottish pig industry
The 2014 Ed Rainy Brown Memorial Award has been presented to an inspirational figure in the Scottish pig industry, Sandy Howie. Howie stepped down ...
Shropshire college opens final phase of rural skills centre
Walford and North Shropshire College has officially opened the final phase of its Rural Skills Centre. The £3.2 million investment has created dedi...
New McCormick X7 tractor to debut at Yorkshire machinery show
The first Yorkshire Agricultural Machinery Show, being held on Wednesday, February 5 at York Auction Centre, Murton, will see the county's debut of th...
Open Farm Sunday takes to the road
Linking Environment And Farming (LEAF) is calling on farmers to take part in Open Farm Sunday 2014 and be part of 'the biggest farming and food event ...
Environment Minister opens Agricultural Engineering Centre
A £2.9 million centre to support advanced agricultural engineering teaching and research has been launched at Shropshire's Harper Adams University. ...
AGCO joins Young Farmers club to develop next generation
A new partnership between The National Federation of Young Farmers' Clubs' (NFYFC) and AGCO Parts, a leading global manufacturer of agricultural equip...
Huge turnout for CAP discussion
"If we say we will do nothing, and simply rely on diminishing resource, we cannot take care of the future or invest in the future," said Alun Davies, ...