Shows and Events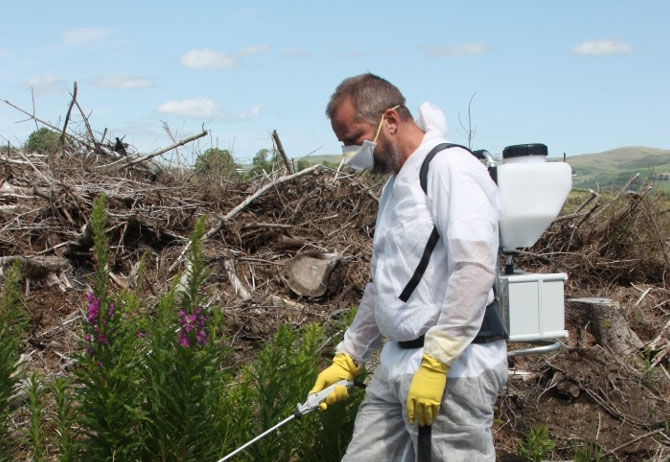 FUW holds successful abattoir talks over a "Pie and Pint" at Anglesey show
The Farmers' Union of Wales Anglesey branch held a pie and a pint evening reception at this year's Anglesey County Show to open up discussions about t...
Micron precision sprayers to premier at APF event
Micron Group, manufacturers of precision spraying equipment, have announced their inaugural attendance at APF, UK's leading forestry and arboricultura...
FUW's 'wooden horse' race night for children's hospices a great success
Farmers' Union of Wales Glamorgan and Gwent branches enjoyed a hugely successful wooden horse race night in aid of union president Emyr Jones' charity...
FUW reveals speakers for autumn conference
The Farmers' Union of Wales has today revealed its speakers for its upcoming autumn conference themed 'Joint ventures in farming – myth breaking and m...
FUW stalwart honoured for services to Welsh Agriculture
Glamorganshire beef and sheep farmer and long standing South Wales special member of the Farmers' Union of Wales finance and organisation committee Lo...
New Holland tractor joins Notting Hill carnival parade
Joining the world famous music and colour of the weekend-long Notting Hill carnival this year was the blue of a New Holland tractor. The appearanc...
Innovative dairy hygiene products at the UK Dairy Day
For the dairy industry, lameness remains one of the most significant welfare issues affecting productivity, with over half the average dairy herd expe...
World's largest corn dolly measures over 65 feet
A woman from Dorset has just completed what could be the world's longest corn dolly measuring over 65 feet. The 20metre long intricately woven dol...
Grassland Farmer of the Year 2014: Final round completed
The judges of the BGS Grassland Farmer of the Year Award criss-crossed the UK last week (18-22 August), visiting the three 2014 finalists at their far...
NSA ram sale honours retiring committee members
Two staunch members of the NSA Wales and Border Ram Sales were honoured in a ceremony at the early Builth sale on Monday 4th August, to mark their ret...
Farmers reminded of dangers of rail line crossings
With the re-opening of the Cambrian rail line between Harlech and Pwllheli to engineering trains earlier this month, which is to be followed shortly b...
NFU Cymru & NFU Mutual Welsh Dairy Stockperson Award
Dairy stock managers are being recognised today at Denbigh and Flint Show by NFU Cymru and NFU Mutual with the launch of its annual Welsh Dairy Stockp...
Farm Cycle Challenge charity donations top £42k
Former NFU President Peter Kendall and Oxford Farming Conference Chairman Richard Whitlock's Farm Cycle Challenge has now raised more than £42,000 for...
Farmers all set for 'Love Scotch Lamb' weekend
Scottish sheep farmers are all set for "Love Scotch Lamb' weekend (23 and 24 August), when they will be tempting Scottish shoppers with lamb at 12 ven...
Satellite tractor joins show adventure
The countryside adventure that will unfold for next month's Royal County of Berkshire Show promises to take visitors on a journey both backwards and f...
Frome Show: 'Wonderful opportunity to see top quality show cattle'
Frome's Annual Show, the Cheese Show as it's been known locally for many years, is fast becoming one of the South West's most important one day agricu...
NFU President to attend Pembrokeshire County Show
NFU President, Meurig Raymond and NFU Cymru Pembrokeshire County Chairman, Mike Plumb, will start the press briefing with a photo opportunity. They wi...
New elite short gestatiuon Angus sire joins Sterling Sires
A new British-bred Aberdeen Angus bull offering minus 4.9 days gestation length has joined the Sterling Sires line up. Oakchurch Duke N121 has calving...
Farmer Forum at Pembrokeshire Show
NFU Cymru is holding a Farmer Forum at this year's Pembrokeshire Show when both the NFU President and the NFU Cymru President will be available to ans...
NFU roadshow at Monmouthshire Show
Celebrity farmer Johnny Ball and the NFU Let's Talk Farming roadshow will be visiting Monmouthshire Show later this month. The inimitable Johnny Ba...
East of England Potato Day 2014
Potato Council technical executive, Chris Steele who is organising the event says, "The technical event will provide growers, agronomists and advisors...
FUW hosts 'wooden horse' race night for children's hospices
The Farmers' Union of Wales Glamorgan and Gwent branches are organising a wooden horse race night for union president Emyr Jones' charity fund for chi...
Environment & Animal Welfare: British Science Festival
Discover the latest studies and approach as humanity battles with its biggest threat, climate change. Meet the scientists preparing humanity for the u...
Great Taste 2014 stars announced
Out of 10,000 food and drink entries into Great Taste 2014 the list of stars is now available and it reads with as much thrill and anticipation as a t...
FUW hosts range of activities at Pembrokeshire Show
The Farmers' Union of Wales stand at this month's Pembrokeshire County Show (August 19-21) will provide showgoers the opportunity to discuss issues of...
Future proofing businesses at the Dairy Show
Dairy farmers will be examining ways to future-proof their businesses at the Dairy Show this autumn, as global commodity markets enter a weaker phase....
Beef price top topic at Anglesey Show
Day one of the Anglesey Show is underway and the current beef price situation is putting the future of the Island's beef farmers' in jeopardy, NFU Cym...
FUW embraces year of the family farm at Denbigh & Flint county show
The Farmers' Union of Wales is promoting its latest campaign "Supporting Family Farms Since 1955" at the Denbigh & Flint county show (August 21) by ha...
Potato advertising campaign set to drive sales
Mums will be encouraged to trade-up from generic whites to a named potato variety this autumn, as Potato Council embarks on a high profile consumer ad...
AD Conference focuses on optimising plant productivity
'Building an AD plant is just the start of operating a productive and profitable facility' was a key message to delegates from all sectors of the indu...
NFU to urge for farm safety at Glamorgan Show
With agriculture being one of Britain's most dangerous industries, the NFU will be using next week's Vale of Glamorgan Show to remind farmers and thei...
Shielded sprayer for ornamental horticulture to be presented
Manufacturer of precision sprayers and applicators, Micron Group, will present its tractor-mounted Varidome band sprayer and a range of portable equip...
Plymouth academic to address global aquaculture conferences in China
A world-leading aquaculture expert will represent Plymouth University at two major conferences examining the future of the global food industry. Pr...
World champion wool handler Hilary Bond on top form
Leading English wool handler, Devon-based Hilary Bond has enjoyed a great competitive season this year, topped by being named world champion earlier i...
Tillage-Live visitors will see new Joker RT with levelling board in action
Tillage-Live visitors will see Horsch's new Joker 6 RT with levelling board in action for the first time following its debut at Cereals 2014. Availabl...
Public votes Yorkshire Dales meat company the best catering butcher sausagemaker at festival
Yorkshire Dales Meat Company outshone its catering butcher competitors in a public vote for the best sausage at The Camp Hill Estate Beer and Sausage ...
FUW award goes to Ffermio presenter
S4C Ffermio presenter and Carmarthenshire farmer's daughter Meinir Jones today (Thursday July 24) received the Farmers' Union of Wales Bob Davies Memo...
FUW presents cheque to Addington Fund in aid of Somerset farmers
The Farmers' Union of Wales Ceredigion branch today (Wednesday July 30) presented the union's Apêl FUW Somerset cheque of £1,755 to the Addington Fun...
Profitability of beef to be focus of EBLEX conference
Efficiency and profitability of producing high quality beef and lamb for domestic and export markets will come under the spotlight at this year's EBLE...
Optimistic outlook for sheep sector showcased at NSA Sheep Event
A public commitment to fight European carcase splitting rules, a clear intention to secure tolerance on read rates of electronic eartags and a reitera...
Free-range farmer tours Europe, calling for honest labelling
From August 1st, Devon broiler farmer's daughter, Tamsin French, will dress as a chicken called 'Rosa', and embark on a 39-day tour of the European Un...
Forum discusses the Organic Future
The Scottish Organic Forum held an open workshop on the 10th of July at SAC Craibstone, to discuss the future of the organic sector in Scotland. Many ...
New John Deere tractor transmission wins IMMA
John Deere's DirectDrive transmission was judged winner of the tractor category in the new International Machinery Manufacturers Awards (IMMA), which ...
CLA Game Fair conservation prize winner announced
An aspiring river keeper is the winner of this year's CLA Game Fair Conservation Saturday Quiz which took place at Blenheim Palace in Oxfordshire on 1...
Angus event helps growers tackle PCN 'creep'
Potato Cyst Nematode (PCN) was the topic of the afternoon at this new technical event held this July at the family farm of John Reid at Newmill of Bal...
Wales Woman Farmer Award winner announced
Eleri Lloyd from Ffynonlwyd Farm, Llangynin, Carmarthenshire, has today been crowned NFU Cymru / Principality Building Society Wales Woman Farmer of t...
UK tour dates unveiled for New Holland combines, tractors and balers
A national showcase tour of combines, tractors and balers will let farmers get to grips with the latest New Holland harvest technology. The demonst...
New tractor transmission wins IMMA
John Deere's DirectDrive transmission was judged winner of the tractor category in the new International Machinery Manufacturers Awards (IMMA), which ...
Agri-Tech East to say ancient wheat varieties and latest technology hold key to food security
Global wheat consumption exceeded production in six out of the last eight years. Although increasing yield to meet demand is important, improving resi...
An Anglesey gateway for the Royal Welsh
The new livestock entrance, Porth Môn has been designed by local Radnorshire architect, Mike Garner. The tower represents the Anglesey windmills a...