Shows and Events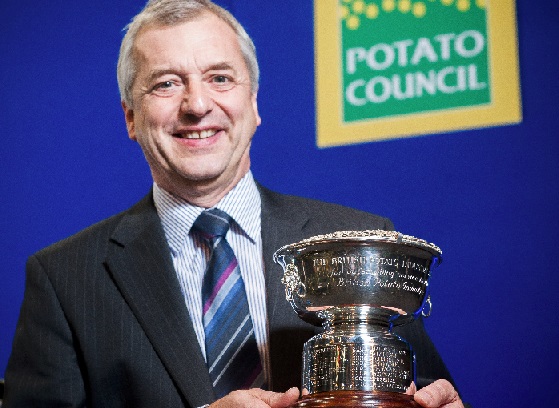 Vintage tractor auction attracts a huge crowd
Around 2,000 people from all parts of the UK attended a sale of vintage tractors and farm machinery in Shropshire. Halls' auctioneer Nick Hy...
Pembrokeshire NFU arable on-farm meeting
Meurig Raymond, NFU Deputy President and Guy Gagen, NFU Chief Arable Advisor, will be the guest speakers at the next Pembrokeshire NFU Cymru on-farm a...
Red Poll world tour visits Leicestershire
The Red Poll world conference 2011 has just taken place in the UK, with people travelling from around the world to be part of a 19 day tour learning a...
Small wind turbine pioneer breaks 100,000 kilowatt barrier
Farm stables and stud owner Malcolm Bronte-Stewart has become the first Gaia-Wind turbine owner in the UK to generate more than 100kW of energy. Sinc...
Large crowds expected at vintage tractor auction
Twenty vintage tractors in various states of repair will be going under the hammer at a 600-lot auction in Shropshire later this month. The tracto...
Water shortages – CropWorld Global to consider implications
"With less than 20% of normal rainfall falling over large parts of England during March and April arable farmers, particularly in the southern an...
Golden Shears UK title for Kiwi shears champ
New Zealand shearing champion Rowland Smith has won the British Golden Shears open title by winning a six-man final at the Royal Bath and West Show in...
Avoid pitfalls of grain cooling
Visitors to Cereals 2011 seeking to avoid a season hampered by grain rejections resulting from another season of warm post-harvest weather can gain a ...
John Deere takes new baler to Cereals & Highland shows
Following its attention-grabbing appearance at this month's Grassland & Muck 2011 event at Stoneleigh Park, John Deere's new 900 Series va...
Hereford cattle sell for up to ?2,300 at Shrewsbury
Prices of up to '2,300 were recorded at a well attended sale of 70 pedigree Hereford cattle at Shrewsbury Auction Centre on May 17. The sale...
Strong trade for pedigree Holstein in-calf heifers at Shrewsbury
A special entry of 19 Ensdon and Claybury pedigree Holstein in-calf heifers attracted buyers from a wide area to Shrewsbury Auction Centre. The he...
15th gold medal for best of British at Chelsea Flower Show
A stunning display showcasing the best of British flowers, plants and produce has not only won its 15th consecutive gold medal at the Chelsea Flower S...
Silage survey seeks farmer participation
This coming winter the Institute of Biological, Environmental and Rural Sciences (IBERS), Aberystwyth University will be conducting a farm survey thro...
Devon Show cook-off for young farmers
Devon's young farmers have been showing off their cookery skills at the County Show, in support of Cornish Mutual's 'Come Together, ...
Quality Meat Scotland and Robert Wiseman Dairies team up with Tesco for Enjoy the Taste of Scotland
Ahead of Scotland's biggest and best FREE consumer food and drink event, 'Enjoy the Taste Scotland', Tesco has announced that Qualit...
Sustainable food challenge at the core of IDF dairy summit
The 2011 IDF World Dairy Summit, will encourage organizations, companies, communities and individuals to actively address the challenges of achieving ...
What a show!!
With advance ticket sales going like hot cakes right up to the Friday afternoon deadline, the 2011 Newark & Nottinghamshire County Show (14 and 15 May...
New opportunity for postgraduate students at CropWorld Global 2011
CropWorld Global 2011, to be held at ExCel, London from 31 October to 2 November, is an internationally focused, three-day conference and exhibition p...
Seven Brackenhurst students receive Educational Grants
Seven students from Brackenhurst College will be presented with certificates to acknowledge receipt of Educational Grants, totalling over £5,000, at t...
Agriculture at heart of Newark county show
The lure of an agricultural-based county show has secured the support of an East Midlands farm machinery supplier. Adrian Johnston, chief executiv...
Countdown on to 68th Kenilworth Agricultural Show
One of the Midlands' most popular agricultural shows takes place in Warwickshire on Saturday, June 4. The Kenilworth Show attracts thousands...
800 year old organisation driving force behind shearing awards
The sheep shearing competition season is now just around the corner, and keen young shearers all over the UK will be eagerly polishing their best comb...
World Sheep Dog trials countdown gathers momentum
The countdown continues to the World Sheep Dog Trials, Food & Country Festival, which is being staged on the Lowther Estate, near Penrith in Cumbria, ...
William and Grace head for Newark Show
Horncastle schoolboy, William Lovely, will be heading to Newark & Nottinghamshire County Show (14 and 15 May) for his first show with his 8 month-old ...
Online farming experiment to recruit
The National Trust is looking for up to 10,000 people to take part in a mass on-line public farming experiment where they will make key decisions at o...
Open day confirms strength of Worldwide Mating Service
Leading UK AI company, World Wide Sires UK, has confirmed the strength of their Worldwide Mating Service (WMS) at a farm open day in Somerset. A se...
Three legged Jack picked as dog of the year
A Welsh sheepdog, forced to have a leg amputated after a serious accident, has been crowned the NFU's Farm Dog of the Year. Ian and Ruth Rees...
Jerman family wins Barclays Salver at Bishops castle
The Barclays Bank Silver Salver for the best bunch of six or more steers or heifers was awarded to Wyn Jerman from Rhiwbrongelly, Trefeglwys at Bishop...
Burke Trophy in the spotlight at the Great Yorkshire
The prestigious Burke Perpetual Challenge Trophy for Beef will be presented at the Great Yorkshire Show for the first time. Dates for England's ...
Cheshire gamekeeper takes top honours at shooting contest
A gamekeeper from Cheshire has won first place in a national competition organised by the UK's largest shooting organisation, the British Associ...
New green technology discussion group for West Midlands
A New Green Technology Discussion Group is to be launched in Staffordshire next week for West Midlands based businesses. A series of events, part fund...
Inspiration for Care Farmers at Kingdom Horse project
A new care farming project is set to launch in Worcestershire at the beginning of May with the aim of showcasing innovative care farming projects and ...
East of England Show – Date Change for 2012 Onwards
The East of England Agricultural Society has today announced that from 2012 its flagship event, the East of England Show, will be moving to a new date...
By George it's going to be a busy weekend
The CLA in the North is reminding people not to forget that 23 April – Easter Saturday - is also St George's Day, and to include England's...
Top shears guns head for Easter Show
Shearing giant David Fagan ends a 30th season in open-class shearing competition at the Royal Easter Show in Auckland this week with a new kick in his...
Richard puts focus on farming at the Cheshire County Show
A FARMER is aiming to satisfy the public's hunger for knowledge at this year's Cheshire County Show. Richard Fryer, 35, will use the Sa...
Cheshire to host National Dairy Shorthorn Show
The Cheshire County show is privileged to host the first ever National Dairy Shorthorn Show in June. Cheshire was chosen to host the prestigious c...
Gundog training day in Cumbria
Novice gundog owners and people thinking of getting a puppy to train as a gundog are being invited to attend a training day in Cumbria. The UK&rs...
Prize money to be paid on the day at Newark Show
Exhibitors at the 2011 Newark & Nottinghamshire County Show (14 and 15 May) will be delighted to know that they will not have to wait for their prize ...
Lancashire herd lifts yields by 900 litres despite cutting feed inputs
A big increase in silage dry matter intakes on a Lancashire dairy farm has lifted milk production by 900 litres a cow and enabled feed costs to be cut...
Good trade at Shrewsbury plant and machinery auction
The best entry for two years met with a good trade at auctioneers Halls' successful plant and agricultural machinery collective sale at Shrewsbu...
South West to Host Poultry Conference
The WCLA (West Country Layers Association) will be holding their 5th regional conference on the 25th May at the Taunton Racecourse in Somerset. Th...
Huge demand for farming roadshow in 2011
A popular roadshow aimed at teaching youngsters all about British farming has been fully-booked for 2011's summer season. The NFU's Let...
Confident beef trade at Bishops Castle auction
Confidence in the beef trade was high at Bishops Castle Auction's successful sale of store cattle on March 24 with buyers travelling long distan...
Welsh dairy farmers have opportunity to have their say
Dairy farmers from across Wales are invited to one of the four Milk Sector Road Show events organised by NFU Cymru on Monday, 11 and Tuesday, 12 April...
Small Wind Conference: Free entry to seminars
Already being hailed as a potential UK base for the rapidly growing offshore wind energy industry, the North East has now been chosen to host a confer...
Counting down to Skiptons showpiece Limousin double-header
The countdown is on to Skipton Auction Mart's annual Limousin fixture in May, staged in conjunction with the North East Limousin Breeders Club. ...
Youngstock - Their future depends on you
Successful calf management is imperative if you want to get the most out of the herd of tomorrow. That is why a specialist Dairy Health Event focu...
Rounding up the livestock!
Livestock entries remain open for the Newark & Nottinghamshire County Show (14 and 15 May) and there is still room for all classes in Cattle, Beef, Pi...
Agricultural Institute Conference Brings Farming to the Fore
The Institute of Agricultural Secretaries and Administrators (IAgSA)held its 42nd national conference over three days, at Barnham Broom in Norfolk rec...