Top Tips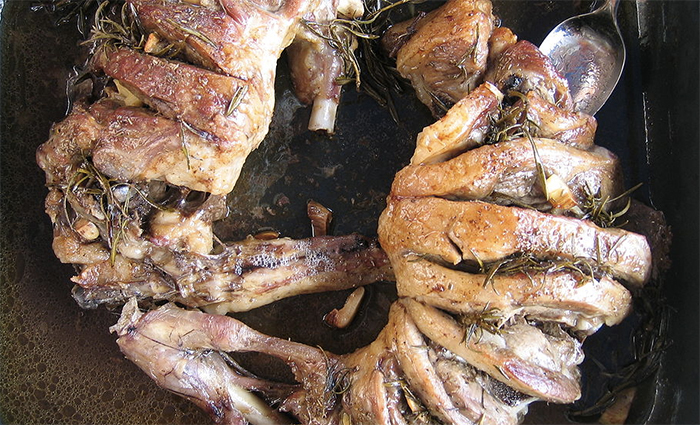 EU promotion aims to encourage people to cook lamb
A £6.17m campaign to encourage more people to cook with lamb across six European countries is to be launched thanks to a co-promotion deal EBLEX has s...
FUW brings taste of rural life to Cardiff Country Fair
The Farmers' Union of Wales will welcome visitors to the Cardiff Country Fair at the end of the month with a taste of rural life and food production i...
FUW reveals speakers for autumn conference
The Farmers' Union of Wales has today revealed its speakers for its upcoming autumn conference themed 'Joint ventures in farming – myth breaking and m...
Keep Dogs On Leads During Lambing, Say Bva Vets
Vets are asking dog owners to keep their dogs on leads when walking near sheep as the annual lambing season gets underway. Ewes are particularly vulne...
FUW conference embraces technology and research
Advances in technology and research to show how they can help run a business effectively and make life easier for those working in agriculture will be...
Most popular year yet for Natural England grant scheme
From Northumberland to Cornwall, farmers in 79 priority catchment areas of England have submitted more applications than ever before for funding from ...
Midlands rural business experts launch first book
Julie White and Nick Platt of Growing Rural Enterprise have worked together assisting rural businesses in the UK and overseas for over 14 years, from ...
Hydor publishes new brochure for horticultural market
Hydor, designers and manufacturers of complete environmental ventilation and control systems for agriculture, have announced a new addition to its ext...
Sow parity impacts profits
With cull sow prices currently good, now is an ideal time for pig producers to review the sow parity distribution in their herds, says Paul Thompson, ...
UK Government loses Feed-in-Tariff appeal
The Court of Appeal has rejected the Governments appeal against a High Court decision that it unlawfully reduced Solar PV Feed-in-Tariffs (FITs). T...
Small Wind Turbines Information Revolution: Owners Can Now Manage Turbines from the Pub
World leading Small Wind turbine manufacturer Gaia-Wind today launched a revolution for turbine owners: the ability to monitor production from home, i...
Devon landowners offered free course in grassland management
Staff from Devon Wildlife Trust's (DWT) Working Wetlands project, are planning a free training event this month to help local landowners in the ...
Rural Property Watch new security measures
Rural Property Watch has been developed to support the UK's agricultural and equestrian community with security and anti-theft measures. The ...
Vari-Scary focuses firing on pigeon flight times
Oilseed rape growers could save up to 30% on the operating costs of gas guns and minimise conflict with neighbours by focussing firing patterns on per...
Thompson's tip: Slap-dash slap marking?
Slap marking is an important method of identifying pigs. These days, besides identifying pigs for payment the slap mark is used to categorise the pig...
Arable contract agreements for fluctuating markets
The terms of many arable contracting agreements were drawn up during a period of consistently low farming margins. In this situation, a split substan...
Weekly market report
FEED WHEAT • Egypt continued its habit of issuing tenders on dips in futures markets – they subsequently bought 225,000mt of US hard wheat – at rel...
Increase welfare for greater profits
Increased welfare and better pain management can lead to economic, as well as herd health benefits for farmers, according to Merial Animal Health. ...
Euro woes call farmers to action on their Single Farm Payments
For the first time since February, the euro has this week traded at over 87p. Whilst this is good news for Brits holidaying in the euro zone or UK-...
FUW website to ease farm waste headaches
The Farmers' Union of Wales has linked up with Environment Agency Wales to help Welsh farmers manage their agricultural waste better. Recent ...
Letter to the editor
As a third-generation dairy farmer of more than 20 years, during which time we have either erected ourselves or employed people to erect more than a d...
New colour-changing icons show vehicles' speed with Quartix Pay As You Go
Innovative map icons that change colour with a vehicle's speed have been added to Quartix Pay As You Go, the popular online tracking system. ...
Environment Agency launches project to identify extent of flytipping on private land
Illegally dumped waste found to be a problem for 94% of landowners The Environment Agency has launched a pilot with eight major UK landowners to id...
Farm construction: Do not bite off more than you can chew
Farmers are a resourceful breed, accustomed to having to turn their hands to a variety of tasks. This is as true now as it ever was - today's fa...
Rollover At Your Peril
For farmers and landowners selling land, buildings or other qualifying business assets, it has long seemed attractive and sensible to look at a way of...
Farmers in south east encouraged to sow seeds for success
'Sowing the seeds for successful succession' will soon be the main topic for discussion amongst the agricultural community in the South Ea...
Fertiliser wastage
Fertiliser wastage Did you know that nine farmers out of ten waste fertiliser by failing to mount the spreader on the tractor accurately? That th...
Farmers should not be dis-interested!
What impact will the 0.5% base rate cut announced by the Bank of England have on farmers? A question posed by agricultural consultant and commentator ...
Baler Belt Fasteners
Benson Beltings have addressed the long standing confusion regarding the particular brand/style of fastener used in baler belts by placing a simple ph...
Top tips for potato planting soil applications
Over 200 potato growers and operators will have attended the Syngenta Soil Application Stewardship Workshops this winter. The Workshops give a timely ...