Veterinary News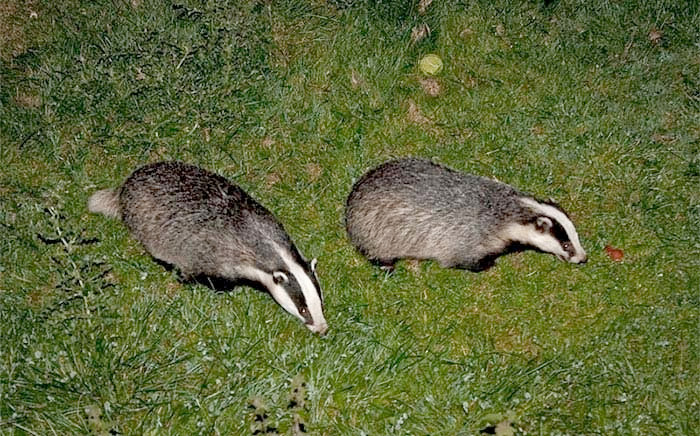 Government urged to take alternative strategies to combat TB
Following reports that the Independent Expert Panel on badger culls concluded that they were 'ineffective and inhumane', Green Party's animal spokespe...
Plumpton College Open Day
Plumpton College has an Open Day on Saturday 10th May 2014. There will be courses and careers advice, apprenticeships information, business trainin...
Badger vaccination 'not a viable alternative to culling'
The President of the British Veterinary Association (BVA), Robin Hargreaves, has called for government decisions on TB testing and veterinary surveill...
Receding flood waters pose new dangers, warn vets
Animal owners in flood-stricken areas should be aware of new dangers posed by receding flood waters, according to the British Veterinary Association. ...
Farmers express 'despair' at Welsh government TB proposals
Clwyd farmers have expressed their despair and anger at a Welsh Government decision to change the way farmers are compensated for cattle slaughtered a...
Concerns raised over Welsh bovine TB policies
Concerns about a number of planned changes by the Welsh government to bovine TB policies were expressed at a recent meeting of Rembrokeshire NFU Cymru...
Live export trade is 'inherently cruel' says RSPCA chief after Ramsgate
The 40 sheep that died when a consignment was unloaded at a port in Ramsgate were 'badly let down by all those responsible', according to Gavin Grant,...
Badger welfare concerns raised amid flooding
Badgers could be falling victim to the severe flooding affecting the west and south of England, according to the Humane Society International. The ...
Genetic discovery could lead to TB resistant cattle
Scientists have identified genetic traits in cattle that might allow farmers to breed livestock with increased resistance to bovine tuberculosis (TB)....
Bristol veterinary society hosts national student congress
What farmers will want from their veterinary surgeon in the future was one of the subjects discussed at the Farm Annual Veterinary Society's 2014 cong...
Treat housed dairy cattle for fluke before turnout
Dairy herds struggling with liver fluke should consider a pre-turnout, flukicide-only lactating cow treatment to clear out adult flukes. "If fluke ...
Enhanced management for long-term TB herds
Herds suffering long-term bTB breakdowns will in future be considered for a more tailored management approach by AHVLA, in partnership with farmers' p...
UK's top animal health students named
The UK's top three animal health advisors, known as SQPs (Suitably Qualified Persons), have been named at the AHDA (Animal Health Distributors Associa...
Dr Leon Broom joins Anpario and senior R&D scientist
Anpario the international manufacturer and supplier of natural products that enhance animal health, has made an appointment to strengthen the technica...
Pig farmers call on government to improve defences against swine fever
The National Pig Association is calling on Government to step up defences against African swine fever, which is harmless to humans but fatal to pigs. ...
Chronic fluke disease reaches peak level in cattle and sheep
Farmers should be alert for ill-thrift in animals as levels of chronic liver fluke disease in cattle and sheep peak in late winter/early spring, accor...
Europe 'failing consumers over animal welfare'
Efforts at enforcing recent animal welfare legislation means that Europe is 'ill-serving' its consumers, according to farming unions. At a European...
'England at risk' as charities welcome Welsh horse legislation
A Welsh Bill that provides local authorities with the tools to combat fly grazing, abandonment and the straying of horses has received Royal Assent an...
Defra to publish consultation on TB-free England
Defra is planning to publish a summary of responses to the consultation on a strategy for achieving officially bovine TB-Free Status for England. T...
UK pig producers urged to review defences against disease
BPEX has urged pig producers to review biosecurity to protect their herds against devastating diseases, including African Swine Fever (ASF) and Procin...
Horsemeat scandal triggers local produce boom
Meat producers are reporting a significant increase in sales over the last year as consumers continue to buy locally, one year on from the horsemeat s...
What's changed since the horse meat scandal broke?
One year ago consumers were shocked to find out that what they thought was beef – was actually horse. The horse meat scandal gave charities a chanc...
Isle of Man introduces cattle controls over BVD
The Isle of Man Department of Environment Food and Agriculture is brining forward a Bovine Viral Diarrhoea Order (BVD order) to control the prevalence...
Farmer's journal entries shed light on challenge of managing Liver Fluke on sheep farms
Large numbers of sheep farmers struggled with the challenge of managing liver fluke in their sheep last autumn and winter – but a new initiative is he...
Moonray sets the PLI standard for all genomic bulls
Cogent has topped the genomic rankings launched earlier this week by DairyCo with a wealth of young sires now featured in the stud's updated portfolio...
Action needed to beat 'unprecedented' leatherjacket threat
Exceptional numbers of leatherjackets in crops this winter will cause significant damage to yields if left unchecked, warns leading agronomy firm Hutc...
Livestock sector at risk from animal health cuts, Royal College warns
Plans to reduce farm animal health surveillances could put the health of cattle, sheep and pigs at risk, according to the Royal College of Pathologist...
Farm welfare rising up the business agenda, says report
A report on farm animal welfare, which assessed 70 leading companies from across Europe and the USA, have noted marked improvements made in their welf...
Improved approach to detecting animal disease welcomed
The needs of Wales have been recognised by the Animal Health and Veterinary Laboratories Agency (AHVLA) with regards to its new approach to scanning s...
Improved approach to surveillance for animal disease threats
The Animal Health and Veterinary Laboratories Agency has announced an approach to scanning surveillance to better detect new and re-emerging animal di...
University secures grant for bovine tuberculosis research
A collaborative project between academics in the UK and India aims to develop a revolutionary new control strategy for bovine tuberculosis (TB), with ...
Increased risk of scour in cattle this winter
The dry summer followed by significant rain in October and November has led to a large late gutworm challenge. The NADIS December Parasite Forecast, h...
Badger cull operations to cease in Gloucestershire
The cull company in west Gloucestershire and Natural England have agreed to end culling operations tomorrow. In October, Natural England granted an...
AHVLA wins Gates Foundation grant for brucellosis research
AHVLA, in collaboration with the University of Alberta (Edmonton, Alberta, Canada), have been awarded a research grant from the Grand Challenges Explo...
Coccidiosis treatment can support heifer development, research says
Coccidiosis is often not treated until clinical signs are evident; but new research shows that long term implications can be avoided by carefully timi...
Safeguard antibiotics for animal health, says veterinary association
The British Veterinary Association (BVA) is reminding animal owners that the rules for safeguarding antibiotics in humans also applies to animals. ...
Scientists in 'call for action' on farm antibiotic use
A newly published report has highlighted for the first time the link between the overuse of antibiotics in agriculture and the bigger issue of overuse...
Farmers warned over treating liver fluke infection
Treating cattle for liver fluke infection at or soon after housing is the best strategy to increase feed conversion rates and improve productivity ove...
Veterinary association supports BVD eradication plans for Scotland
The British Veterinary Association (BVA) has given full support for the new control measures being introduced as part of the Bovine Viral Diarrhoea (B...
Treat any lame sheep before winter housing
Wet and muddy underfoot conditions are exacerbating sheep foot problems and flockmasters are being urged to implement the five-point disease reduction...
Badger cull extensions 'justified', says veterinary association
The pilot badger cull in Somerset ended on Friday 1st of November. An extension period for the Gloucestershire badger cull granted by Natural England ...
Commission welcomes US BSE legislation
The European Commission has welcomed the United States Department of Agriculture's (USDA) announcement to bring the US legislation in line with intern...
Phytase can add value to European poultry production
In a recent presentation made during this year's Union of Poultry Breeders of Ukraine annual conference, which took place in Sudak, Ukraine, between 2...
Minster Veterinary Practice take over Lanes Vet Group Poultry Division
From today, Lanes' well established and successful poultry division is under new ownership. The expansion of Minster Veterinary Practice sees them mov...
Badger cull extension granted as welfare charity writes to Paterson
Natural England confirmed on Wednesday that it had granted an extension to the Gloucestershire badger cull for a period of eight weeks. Animal welfare...
30 percent of local badgers removed, says Defra
As the badger cull in Gloucestershire ended this week, the cull company has applied for an extension to Natural England. In the six weeks of the pi...
Farming unions back Paterson as cull extensions sought
The Country Land and Business Association has welcomed Environment Secretary Owen Paterson's commitment to the badger cull extension as the pilot prog...
Split in responsibilities 'led to confusion' at height of horse meat scandal, says report
A report by the National Audit Office has found that, while arrangements for identifying risks to food safety are effective, similar arrangements for ...
Put vets at heart of expansion, says Veterinary Association
Vets must be at the heart of initiatives to expand the food supply chain in Northern Ireland, according to the President of the British Veterinary Ass...
Irish livestock markets support BVD eradication programme
Ireland's programme to eradicate BVD from the cattle industry has received a positive response from the country's livestock markets. Following a v...