Feed and Forage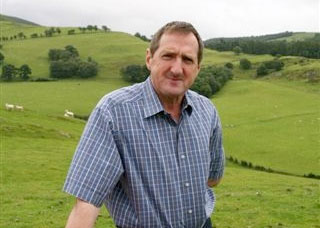 Six key questions hanging over the final NPPF
The key document central to the Governments planning reforms, the National Planning Policy Framework (NPPF), will be published on Tuesday 27 March. Th...
'50,000 raised for farmers in Kenya
The British Society of Plant Breeders (BSPB) is donating '50,000 to FARM-Africa to support a two-year project in Kenya. The project will work wi...
Market briefs highlight opportunities for potatoes
The latest in a series of dedicated research briefings, to help the potato industry identify the challenges and opportunities from changing consumer t...
Trials show benefits of pyroxsulam
Dow AgroSciences pyroxsulam-based herbicides are effectively controlling volunteer oats in winter wheat, trials and grower feedback has shown. For ...
Major packers respond with price rises
Noble Foods and Stonegate have both responded to recent moves in the egg market by announcing increases in producer prices. Noble's wrote to ...
Will Cockbain stands down as NFU Uplands chairman
Long-standing NFU uplands Chairman Will Cockbain has stepped down from his role today after eight years in post. Mr Cockbain, who will remain a mem...
Farming faces increasing competition for water
On World Water Day, the NFU has highlighted the importance of ensuring agriculture has fair access to water, amid increased competition during drought...
Market Report - 22/03/2012
GRAIN MARKETS - Jonathan Lane, Trading Manager WHEAT - US corn and wheat values fall on favourable weather prospects as record corn plantings com...
RTPI launches Map for England debate
The Royal Town Planning Institute (RTPI), which represents 23,000 planning professionals, has today launched a debate on the benefits of having a Map ...
Oilseed specialist appointed in Lincolnshire
United Oilseeds is pleased to announce the appointment of James Arnold as its new Area Manager for Central and Southern Lincolnshire. James took up...
Habitats directive review will help landowners deal with wildlife
The CLA today welcomed new guidance supporting the growth of rural businesses while continuing to protect valued habitats and species. The Associa...
MEP accuses EU of 'chasing fairies' on greening measures
Speaking during a debate this week in the European Parliament's Agriculture Committee on the impact of greening proposals on farming, Stuart Agn...
Farming organisations react to the budget
The budget "represented a missed opportunity for the Treasury to introduce measures that might have helped farmers capitalise on the growing conf...
New pig welfare standards 'must be enforced'
New rules for the pig industry are intended to create a more-even set of welfare standards across Europe and stop some farmers - such as those in Brit...
Treat now for active yellow rust
Bill Clark, newly appointed Commercial Technical director at NIAB TAG is warning against any complacency when it comes to yellow rust; with levels of ...
Take care when switching to row-crop tyres
Farmers should exercise caution when switching from conventional wheels and tyres to row-crop equipment this spring, advises the UK's leading of...
CPRE attacks Chancellor's planning as 'misguided'
Responding to today's Budget statement the Campaign to Protect Rural England (CPRE) condemned the Chancellor's rhetoric on planning as mis...
NFU highlights research into Schmallenberg
Representatives from the NFU have met with scientists at the leading UK research institute studying livestock diseases to hear of progress in understa...
Green entrepreneur urges planning process reform
A leading green entrepreneur has warned that delays and red tape in the current planning process are in danger of harming farmers' efforts to di...
Gov't to cut red tape for farming industry
The Government have announced a raft of measures to free farmers from 'unnecessary burdens' to help their businesses become more efficient...
Organisations attack Welsh stance on badger cull
Veterinary associations, the CLA and the NFU have expressed enormous disappointment at the backwards step being taken by the Welsh Government, which h...
New vet meds scheme makes online buying safer for farmers
Farmers can have more confidence in buying livestock medicines online after NFU lobbying resulted in the launch of a new accreditation scheme for vet ...
High lodging risk in winter wheat and winter barley
Thick forward cereal crops this Spring are at high risk from both root and stem lodging making growth regulators essential, according to ProCam UK Agr...
Small businesses take brunt of inspection charges
UK growers and importers will pay more for plant health inspections of fresh produce and cut flowers with swingeing increases in fees and charges to b...
Welsh policy based on conjecture says NFU head
'Devastating' is how the Minister for Environment and Sustainable Development has described the consequences of bovine TB but yet his anno...
Businesses prepare for 80,000 show visitors
Businesses are seizing the opportunity to get their message over to more than 80,000 visitors at the 2012 Kent County Show. Already several promine...
Farmers take control of exchange rates when applying for EU farm payments
Western Union Business Solutions (WUBS) is working with UK farmers to help them manage their annual European Union Single Farm Payment when electing...
Woodland carbon code is a million-tonne winner
Efforts to boost British forests' contribution to tackling climate change reached a key milestone this week. The amount of carbon dioxide predic...
Plant science critical to the health of the nation
Innovation in plant science is essential not only to safeguard the supply of safe, high quality, affordable food, but also to maintain the health and ...
Cross compliance failures cost farmers over £2m
Farm inspections last year revealed more than 2,000 breaches of cross compliance rules costing farmers and food producers over £2m in reductions to th...
Tribunal blow for farmhouse tax relief
Farmers must be careful to keep farmhouses in agricultural occupation following a successful appeal by HM Revenue & Customs in the Atkinson case. ...
Reseeding still pays despite price rise
Despite the increase in the cost of grass seed – up to 50 percent for some cultivars – reseeding remains an excellent investment, according to Barenbr...
Arcade maize scores for yield and early maturity
Barenbrug has launched a new maize variety that unusually combines high DM and starch yields with very early maturity. The variety, Arcade, has a t...
Concerns rise over agricultural anti-avoidance measures
HM Treasury this week announced changes to the rules for losses that can be claimed by a person from a property business with a relevant agricultural ...
Scottish Parliament breached human rights says Court of Session
The Court of Session, in a landmark judgement, has decided that the Scottish Government acted illegally in introducing legislation relating to agricul...
RPA starts 2012 round of payments for hill farmers
For the second year running, beef and sheep farmers working some of the most difficult terrain in England are receiving Uplands Transitional Payments ...
Market Report - 16/03/2012
GRAIN MARKETS - Jonathan Lane, Trading Manager WHEAT Spanish farmers are seen sowing 0.9% more land to winter grains – suffering from driest wint...
Golden chance for black-grass control in maize
Eastern counties arable farmers growing maize crops for AD power plants or livestock feed have the opportunity to target black-grass weeds with an alt...
Drought takes toll on Mexican agriculture
How drought will affect Mexico's demand for U.S. feed grains is hard to assess, but the impact is likely to be felt for two to three years, acco...
Survey identifies challenge of changing rainfall
Climate change, and its disruptive effect on rainfall, is causing problems for crop and grassland farmers across the UK with over a third  of farmers ...
Waitrose and NFU to showcase seasonal horticulture
The NFU is teaming up with Waitrose to showcase the best of seasonal British horticulture at two Royal Horticultural Society shows this summer. Wa...
BASC welcomes Defra snare code revisions
The UK's largest shooting organisation, the British Association for Shooting and Conservation (BASC), broadly welcomes the findings of an extens...
Changes to chlorpyrifos applications 'a must' for season ahead
Fruit growers are being urged to take heed of new chlorpyrifos application requirements ahead of the treatment season and make an immediate and wholes...
Peak district warns dog walkers ahead of spring season
Peak District dog-walkers are asked to keep their pets on short leads to protect young animals during the spring breeding season. Mauled bodies of...
Easter holidays spark safety warning for children
Children in the West country are being reminded about the potential dangers of farm animals and playing in the countryside ahead of the Easter school ...
ASA's Wellman testifies on Soybean Farm Bill priorities
The importance of passing a farm bill this year, a comprehensive and revenue-based safety net, the integrity of crop insurance, and the critical need ...
NFU Vice President to address farming summit
New NFU Vice President Adam Quinney will make his first official speech since taking office at a farming summit in London today (Wednesday). Mr Qu...
Complexity of soil debated at Vegetable Conference
A speaker from expert vegetable grower Produce World has given insight into new developments in soil management at a conference organised by Waitrose ...
US moves on UK beef 'positive', say NFU
Moves by the US Government to end the long-running ban on beef imports from the UK are a 'positive development', the NFU said today. Th...
Morrisons set to be biggest fresh food maker
Morrisons Chief Executive Dalton Philips will set out plans on Wednesday for the food retailer to become the UK's largest fresh food manufacture...