Poultry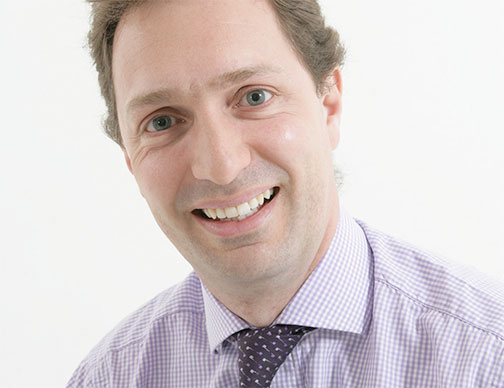 Environment Agency hosts workshops to help farmers understand new legislation
Workshops to help pig and poultry farmers across England understand new regulations to control pollution have been organised by the Environment Agency...
Planners curb free range expansion
Check out www.bfrepa.co.uk for more free range news There is growing evidence that expansion in the free range sector is being held back by local a...
Call for 2012 promotional blitz
Source Ranger www.bfrepa.co.uk An EU-wide public information campaign should be launched to encourage consumers to switch to buying free range and ...
Dietary fibre could help pecking problem
Source: Ranger www.bfrepa.co.uk Changes in light intensity, competition for feed and other factors such as nutrient deficiencies are all recognised...
UK welcomes European Salmonella survey
A new report released today by the European Food Safety Authority (EFSA) shows measures used to reduce salmonella contamination on layer flock holdin...
EU report confirms UK eggs are among the safest in Europe
Consumers can be confident when they buy British eggs because they are among the best in Europe, according to a new report, says the NFU. The Europ...
Retail madness halted
Supermarket price promotions that last month saw medium free range eggs slashed to a £1a dozen have come to an end. Following the recent activity t...
Kale crop provides hens with shelter
Keen to provide his hens with overhead shade on the range but unable to plant trees, producer Ivan Hayward has instead grown plots of kale for his hen...
Free range enquiries steady up
While BFREPA's stand at this year's Pig & Poultry Fair received a continuous flow of visitors throughout the two-day show, there was a noticea...
Feeding hens in hot weather
By consultant nutritionist John Portsmouth As day-length lengthens, ambient temperature almost always increases and as it does so, feed intake decr...
Cobb Europe Flock of the Year Award — UK wins again
For the second year running the Cobb Europe Flock of the Year Award has been won by a UK flock — this time Corbett Farms which produces hatching eggs ...
Two more poultry farms in Norfolk test positive for Avian Influenza
Tests have provided positive results for avian influenza in chickens on two further poultry farms near Dereham, Norfolk. The preliminary results indic...
Spotlight on success for UK turkey producers
A conference to help Christmas turkey producers gear up for a successful 2006 crop and compete with imports takes place on Thursday 8th June staged by...
Hy-Line UK shortlisted for National Farming Awards 2006
Hy-Line UK, has been selected as a finalist in the Innovator of the Year category at the first National Farming Awards, organised in association with ...
Pigeon and Poultry Classes Cancelled
The organisers of the region's largest annual farming and rural event, The Great Yorkshire Show, have announced that the pigeon and poultry classe...
Getting serious about biosecurity
By Mike Tyers, regional farms manager, Deans Foods Every sector or industry meeting, every contingency plan, and every bit of advice in the current...
Which system offers the best welfare?
The welfare benefits of different types of housing for layers have long been debated within the egg industry. A major study by ADAS now hopes to re...
Government responds to independent enquiry into quarantine system
Recommendations put forward following an independent review of the UK's avian quarantine system were today largely accepted. An independent rev...
Watch out for ventilation if birds are brought inside
House design is likely to have a big influence on bird welfare if free-range layers or table birds have to be confined as a defence against bird flu, ...
Fife swan not native
STATEMENT BY THE UK CVO'S ON THE SWAN DNA RESULT The bird in which H5N1 avian influenza was confirmed on 6 April in Scotland has been identifie...
Poultry sales remain strong
All of the big four supermarket chains have reported strong, maintained sales of chicken and eggs despite the recent case of bird flu in Scotland. ...
NFU supports housing of birds in Fife
In the light of the confirmation of H5N1 in a swan found in Scotland today the NFU has supported the decision of the Scottish Executive and Chief Vete...
Poultry Board chairman re-elected
Members of the NFU Poultry Board unanimously re-elected Charles Bourns as chairman today. Charles and his wife Beverley rear chickens, tucked away...
Retiring after more than 35 years in egg industry
An association stretching back more than 35 years with ISA egg layers ended this month with the retirement of John Durkee, regional technical sales ma...
Sainsbury's goes 100% tree range
Sainsbury's has revealed ambitious plans to source all its free range and organic eggs from hens that have access to woodland. Following the su...
Lion to audit 'part-organic' pullets
The BEIC has agreed to undertake the auditing of pullets being reared for organic laying farms. The move follows a request from organic certificati...
Tradition heralds Cobb move to Colchester
The official opening of the new Cobb Europe regional office at Colchester brought together the world's oldest poultry breeding organisation with t...
Hy-Line leads the way with revolutionary method of beak treatment
Building on its reputation as a pioneer in technological innovation and major investor in the industry, Hy-Line UK has announced the implementation of...
Spare a thought for the rearer
The biggest single influence on performance in the laying house is arguably the quality of the pullets placed in it. Yet producers know only too we...
Beak trial shows early promise
Early indications from an industry-led study into infra-red beak treatment suggest there are no adverse welfare problems associated with the technique...
Cobb Europe moves regional office to UK
One of the world's leading suppliers of poultry meat breeding stock, Cobb has moved its regional office for Europe, the Middle East and Africa (EM...
Ukrainian vodka producers take a shot at poultry production
A group of Ukrainian visitors, two of whom are the owners of a company who manufacture approximately 30 percent of all vodka sold in the Ukraine, visi...
Poultry keepers - one month left to register
Poultry keepers were today reminded to register their birds as part of a scheme to boost the government and industry's ability to effectively tack...
Conference 'great opportunity for distributors'
A three-day conference in London brought together senior executives from 13 Cobb grandparent distributors responsible for distributing Cobb products t...
Growing Christmas market in turkey joints
With farm gate sales of turkey breast joints and crowns up by 14 per cent from Kelly Turkeys last Christmas, producers should look to this market for ...
New distribution plans for Hendrix Genetics products in the UK and Ireland
Following the acquisition of ISA-UK Ltd, Hendrix Genetics have been in discussions with Tom Barron ISA Ltd and Joice and Hill Poultry Ltd to streamlin...
Time running out to register poultry
Poultry owners have less than two months to register their flocks on the national Poultry Register, the Farming Minister Lord Bach reminded them today...
Water worries plague poultry producers
More than three quarters of poultry producers recognise water as a significant factor in the spread of disease, a telephone survey has shown. Whil...
Organic egg shortage looming
An organic egg shortage could be looming because of major confusion over new pullet rearing rules, according to a leading organic body. From Januar...
Ban on bird fairs to be lifted
A ban on bird gatherings, including sales, the racing of pigeons and falconry events is to be lifted, Defra announced today. A temporary EU-wide ba...
Poultry keepers urged to register flocks
Poultry keepers were today urged to start registering their birds as part of a new scheme to boost government and industry's ability to effectivel...
Developing the market for quail products
Fayre Game is seeking to develop the market for quail products following its acquisition this summer by the Tom Barron Group, the diversified family f...
New team to serve Central America
As part of moves to strengthen the global sales team for Cobb breeding stock, Kate Barger has been appointed from the export department to become sale...
Avian Influenza shouldn't stop farm-fresh turkeys at Christmas
The recent hype surrounding Bird Flu should not put the public off ordering farm-fresh turkeys for Christmas this year, the NFU said today. Farmer...
Poultry keepers urged to plan ahead
Bird owners should be making plans on how their birds could be moved indoors at short notice, should it be necessary, Debby Reynolds, the Government&...
Margaret Beckett sets out details of avian quarantine review
The terms of reference for an independent review of avian quarantine arrangements were announced today by Margaret Beckett, Secretary of State for E...
New EU rules 'good news' for goose producers
The 'lighter touch' regulations for small poultry producers could herald greater freedom from bureaucracy for the wider industry, according to...
Commission decision banning birds at markets, shows and fairs
New measures to help prevent the spread of avian influenza have been agreed by the European Commission. Decision 2005/745/EC adopted by the EU on 21 O...
Dutch vet to address westcountry poultry farmers
Poultry farmers in the westcountry will get the chance next month to hear from a vet who was directly involved with the 2003 bird flu outbreak in the ...
Hens get shade and corn on the cob
An innovative farmer in Northern Ireland who planted a crop of maize to provide cover for a flock of 4,000 layers reports that the hens are stripping ...