Back to Main page
Lambeth Country Show 2015
Date: 18 July 2015 - 19 July 2015
Address: Brockwell Park, London
Tel: 020 7926 7085
Email: countryshow@lambeth.gov.uk
Price: Free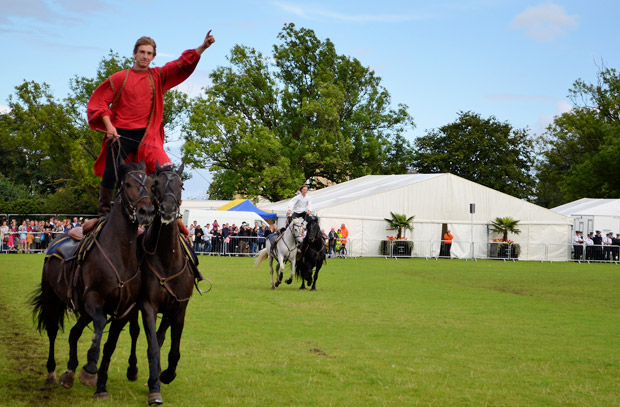 The Lambeth Country Show brings you all the best in country fair style fun with live music, storytelling, fairground rides, farm animals and plenty of games for everyone to join in. Making the most of the summer sunshine and turning Brockwell Park into a little piece of the countryside for the weekend, the Lambeth Country Show is set to be the highlight of the south London summer.

Bringing the country into the city
Back once again to bring the countryside to the city, the Lambeth Country Show hits town in September. A perfect day or weekend out for kids and the whole family, or those with a yearning for the local delights of the country, the show is jam packed to the gills with fun and activities to keep you entertained all weekend.

Stalls galore
Arts and crafts stalls, trade stalls and horticulture competitions will keep those with green fingers and an eye for textiles happy. Plenty of activities for kids to enjoy, along with farm animals, storytelling and some very special breeds will see the ankle biters contented, and for those that love their candyfloss and popcorn, the funfair will see them whizzing through the air and stuffing their faces with sugary deliciousness.

Live music
Ska, reggae and soul from local musicians provides the soundtrack for the Lambeth Country Show, with the home grown talent playing on the main stage throughout the weekend. So if you know a local band with skill, you could be enjoying their tunes live as they play for the country show crowds. The Village Green stage is also showcasing acoustic, folk, jazz and classical music.