Back to Main page
Scotland's Trade Fair Spring 2016
Date: 24 January 2016 - 26 January 2016
Date: 24 January 2016
Date: 26 January 2016
Address: SECC, Glasgow, Greater Glasgow & The Clyde
Greater Glasgow & The Clyde
SECC, Glasgow, Greater Glasgow & The Clyde
https://www.farminguk.com/agricultural-shows-and-events/Scotland-s-Trade-Fair-Spring-2016_88.html
Tel: 01877 385772
Email: info@springboardevents.net
Price: Trade only show (proof of the retail trade needed for entry)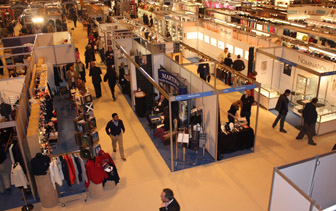 Fresh Springtime Inspiration

For over 30 years Scotland's Trade Fairs have been the primary market place for retail buyers and suppliers to meet and conduct business. Some 5000 buyers from department stores, multiples, mail-order and online, tourist attractions and independent retail outlets will visit the Show over its three days and it is the number one destination for buyers from all over the world wishing to source Scottish made and Scottish themed products.

Scotland's Trade Fair Spring offers a huge selection of the very best giftware ranging from design-led products to volume gift collections from over 500 Scottish, UK and continental ranges. The Spring show runs in conjunction with Scotland's Speciality Food Show and so whether you are looking for Clothing, Jewellery, Home Accessories, Stationery, General Giftware or Food Products, the Spring Show is Scotland's most comprehensive buying opportunity for the season ahead.