Shows And Events
Date:
Apr 25, 2015 - Apr 26, 2015
Location:
Royal Welsh Showground, Llanelwedd, Builth Wells, Powys, LD2 3SY
Email:
bookings@wonderwoolwales.co.uk
Telephone:
01938 820495
Wonderwool Wales is the premier Wool & Natural Fibre Festival in Wales. It was set up in 2006 in order to promote wool and natural fibre production and its use in Wales. The Event was funded by a Leader + grant from the EU and managed by Powys County Council, via Glasu, for the first 3 years until the funding ceased.
At this time a small group of exhibitors, who had been part of the original steering committee with Glasu, set up a Not-for-Profit company in order for the event to continue. Wonderwool Wales Ltd, comprising of Olwen Veevers, Chrissie Menzies and Sarah Stacey, ran the event for the first time in 2009. We hope to expand the show each year with new ideas, but still maintain the standards, ethos and enthusiasm of the Festival.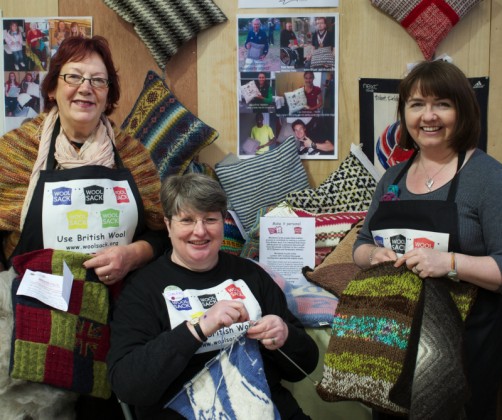 Price List
Day Ticket: £9.60, Weekend Ticket: £16.60;