A Welsh Bill that provides local authorities with the tools to combat fly grazing, abandonment and the straying of horses has received Royal Assent and comes into force - but whilst charities welcome the decisive action Wales has taken, they also fear this could cause trouble in England.
The Control of Horses (Wales) Act 2014 has been seen as such a priority in Wales by Alun Davis AM, The Minister for Natural Resources and Food, that it was fast-tracked through the National Assembly following urgent calls from local authorities, animal welfare charities and the police.
The Act will provide all local authorities in Wales with consistent legal powers to seize, impound, sell, re-home, return, dispose of and destroy horses by humane means, when the horses are found causing nuisance by fly grazing, straying or have been abandoned in a local authority area.
The calls were - and still are - desperate, coming at a time where at least 7,000 horses remain at risk of neglect or abandonment across the UK, with fly grazing – where horses are left on land without the permission of the landowner - accounting for half that number.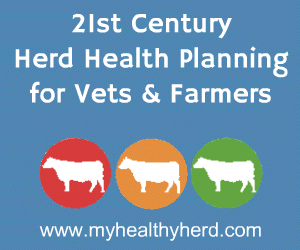 Despite MPs from all areas of the country and across Parliament urging Defra to deal with the escalating situation in a debate late last year – it is still unclear exactly what action they are proposing to take. As a result, horses are still being left on land which is unsuitable for even their basic needs, putting their welfare and health at risk and causing major disruption to communities and businesses.
The new Act gives Welsh local authorities the powers to immediately seize and impound horses and either return to the owner (once costs have been paid and the animal has been properly identified), sell, re-home or, as a last resort, euthanase horses by humane means when they are on land without lawful consent. It is generally accepted that the law does not currently allow such an approach to be taken in England.
This legislation could, if effectively enforced, prevent vast numbers of horses left to breed uncontrollably, graze, suffer and die on other people's land.
Roly Owers, World Horse Welfare Chief Executive, a vet and member of the Equine Sector Council says: "This is great news for horses that are left to fend for themselves in Wales, allowing them to be dealt with in a quicker and more compassionate way whilst at the same time discouraging owners from wilfully causing so much suffering to their animals and damage to land they do not own or have permission to graze.
"The new legislation will need to be followed through by making sure that local authorities have the knowledge and funds they need to care for these horses, the people on the ground to enforce it and the support needed to deal with particular individuals they may encounter.
"This move further increases the pressure for action to be taken in England now that fly grazing is more difficult to get away with in Wales, to prevent the problem, as we are already beginning to see, simply moving over the border.
"England is at risk of being left wide open for unscrupulous individuals to take advantage and we will not be able to control it unless Defra make it clear how English local authorities can effectively deal with this serious problem."
RSPCA Head of Public Affairs, David Bowles says: "We have been very pleased to work closely with the Welsh Government and Assembly Members during this Bill's legislative journey and are de
light
ed that it has finally become law.
"However, we now need Westminster to introduce similar legislation and provide resources for local authorities to carry it out in England. Otherwise we are deeply concerned that the problem will simply transfer across the border and put even more pressure on equine charities, landowners and local authorities."
Rachel Cunningham, Public Affairs Manager at Blue Cross says: "The new law will help local authorities in Wales deal with the problem of fly grazed horses. It's now up to UK Government to follow suit and consult on future legislation to help the thousands of horses that remain at risk. Charities, land owners and local authorities cannot continue to manage this crisis alone."
Redwings Chief Executive, Lynn Cutress says: "We are de
light
ed that the Control of Horses Bill has now become law and we would like to thank the Minister for leading on this. The new Act will give local authorities much stronger powers to tackle cases of fly grazing and abandonment which can only be a good thing for horse welfare in Wales. However, we know from first-hand experience that the problem is by no means confined to Wales and we would urge Westminster to follow suit."
Lee Hackett, Director of Policy at The British Horse Society says: "We are de
light
ed that the Bill has received Royal Assent and huge credit has to go to everyone involved for making this happen so quickly. The Welsh Government is to be commended for listening to the welfare sector and taking proactive action to help in our battle against the enormous levels of equine suffering we are seeing on a daily basis. We just have to hope that the politicians of Westminster are watching and will be encouraged to step up to the plate and take the action that we so desperately need."
Responding to the announcement, Plaid's Shadow Minister for Sustainable Communities, Energy and Food, Llyr Gruffydd AM said:
"This new legislation is very welcome and will go some way in tackling the shocking rise that has been seen in the abandonment of horses and ponies across Wales.
"Whilst we were disappointed the Government didn't include provision in the Bill to allow landowners and other third parties to recoup costs incurred from illegal fly-grazing they did agree to Plaid Cymru's calls to detail those costs after twelve months with a view to developing a mechanism for compensating those parties in the longer term.
"Fly-grazing is a deeply distressing crime for a number of different reasons but none more important than the welfare of the animals and this new law will go a long way in preventing the suffering of horses."
NFU Cymru member, William Jenkins, who has himself been affected by fly grazing said, "The issue of fly grazing, whereby horses and ponies are turned out to graze on private land, such as farmers' fields, without permission, has risen to some considerable prominence in recent times. Whilst the problem has been particularly serious in south Wales and along the M4 corridor, it is a problem that can occur in any location.
"A survey by the Union last year found that about five per cent of our members in Wales have direct experience of fly-grazing, while a similar number are aware of a neighbour who has been a victim of fly-grazing. The survey also indicated that the problem has worsened over the past few years.
"The costs, damage to grazing and welfare implications for farmers affected by this menace can be considerable with the liability unfairly falling on farmers who are the innocent victims of this illegal activity."
William Jenkins concluded, "For these reasons, NFU Cymru is pleased that the Control of Horses (Wales) Act 2014 has received Royal Assent (27 January, 2014), and that Wales has led the way in taking genuine steps to combat this menace. The Act provides a further tool in combatting fly grazing, straying and abandonment of horses and ponies and will hopefully work towards establishing a fly grazing free Wales."
Comments
No comments posted yet. Be the first to post a comment