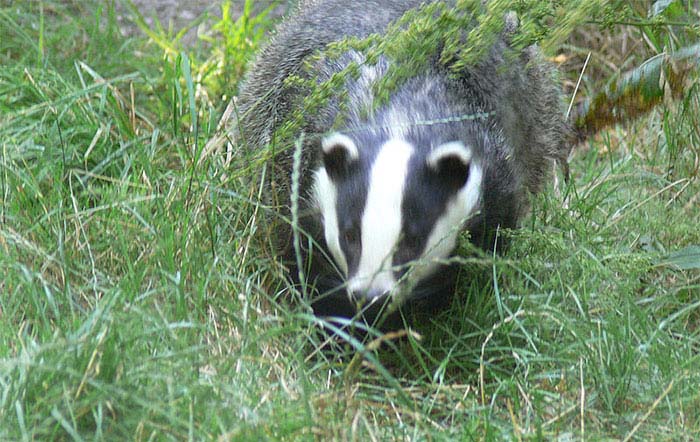 As the badger cull in Gloucestershire ended this week, the cull company has applied for an extension to Natural England.
In the six weeks of the pilot cull, 708 badgers were removed, according to the Department for Environment, Food and Rural Affairs. This represents just over 30 per cent of the revised local badger population of 2,350.
The Chief Veterinary Officer has advised that the period of culling this year should be extended to achieve the earliest and greatest possible impact on bovine TB in Gloucestershire. Natural England is therefore considering an application for an extension from the cull company in Gloucestershire.
"The pilot culls in Gloucestershire and Somerset have been testing the safety, humaneness and effectiveness of controlled shooting as a means of reducing badger numbers and therefore reducing the high levels of disease in these areas," said Defra.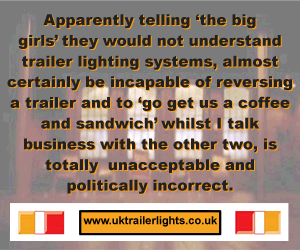 "The early indications from Gloucestershire are that, as in Somerset, the pilot has been safe and humane. The Independent Panel of Experts will now consider all of the information from these pilots before the government decides on next steps."
Natural England are currently considering the application to extend the licence in Gloucestershire and a decision is expected shortly.
The Country Land and Business Association said the move highlighted Mr Paterson's undoubted commitment to eradicating England of bovine TB.
CLA President Harry Cotterell said: "It is absolutely right that Mr Paterson is considering extending the pilot badger cull in Gloucestershire, which has proved to be safe and humane.
"This area was always a testing ground to establish an effective method of ridding England of the devastating effects of bTB and it is clear we need to allow more than six weeks to achieve the best results.
"While the cull has been challenging, and progress was initially slow, extending the cull is crucial if we are going to see an impact on the disease."
The Association said the pilot culls were just the first step in a 25-year action plan to rid England of a disease which led to 38,000 cattle being slaughtered in Britain in 2012.
Cotterell added: "The appalling effects of this disease cannot simply be ignored. Government and farming must continue to work together if we are to win the fight against bTB."
Comments
17-10-2013 13:17 PM
| Posted by Linden
This is simply the government trying to dodge its commitment to producing a vaccine that will be the best way of controlling bTB. Asking farmers to fund a badger cull instead is totally counter productive as bTB will still spread without a vaccine. There is a risk the culling badgers will introduce bTB into new areas, and further restrict the markets. There is no excuse not to fast track vaccination other than the governments reluctance to spend money on farmers. The NFU should be fighting for a vaccine, not fobbing farmers off with an extemporary measure like culling. Frankly the only organisations that are showing any credible leadership and integrity here are the wildlife trusts who are offering to share vaccination with farmers for very realistic costs.
13-11-2013 11:30 AM
| Posted by Peter Martin
Name any other industry that would be allowed to cause three major national outbreaks of infectious diseases (BSE, F&M and now bTB) that wouldn't be shut down immediately, forced to put its house in order at its own expense and, where any culpable negligence is found, heavily fined. The reality is there has been a growing culture of dependency amongst British farmers for far too long where not only are they scrounging subsidies off the state, but they also seem to think that every problem they cause is someone else's fault and the public should both organise and pay for the clear-up.

bTB is a purely farming related problem caused by poor farming practices, lax bio-security, increased herd sized and far too much long range movement of live cattle. Badgers get bTB from cattle not the other way round. Fewer than 15% of them have it, even in bTB hotspots and only 1.7% of them are capable of passing it on to each other let alone to cattle. The cull is yet another enormous waste of public money and will in all likelihood do nothing to stop the spread of bTB in cattle; it may well increase it slightly. The cull flies in the face of all the science and £50m of public money and 10 years experience gained in the RBCT. It is being conducted in a hopelessly sporadic and inefficient way on the ground and must stop now. Blaming badgers is just another mendacious ploy to deflect attention from the real causes of bTB and an opportunity for the educationally sub-normal part of the rural community to start killing things again since they lost the battle to keep fox hunting. The largest spread of the disease was immediately following Foot & Mouth when the national herd was restocked from the South West, a herd known to have bTB but - at the insistence of the NFU, no less - was never tested!

Worse still is the fact that bTB poses no significant risk to humans (not to be confused with MTB, which does). All milk is pasteurised in this country and beef is safe if properly cooked. That's why all the bTB infected carcasses are sold on to hospitals and schools for food. So why on earth are we spending £100m a year fighting a disease caused by negligence on the part of a very rich industry and which poses no significant risk to us? The only people affected by bTB are exporters whose business accounts for less than 2% of the British cattle trade; it would be cheaper to pay them off and forget about it. But why should we? If farmers want to export they need to be a damn sight more careful where they get their cattle from and how the keep them. For more info read this: http://www.bovinetb.info/docs/Torgerson.pdf

So Harry, stop spouting disingenuous tosh, get your industry in order, stop scrounging off the state and stop killing badgers for no good reason!