23-05-2005 00:00 AM
| News
When dairy farm manager Terry Grandfield branched out into free range he didn't just transfer his stockmanship skills—he also used his experience to incorporate a unique feature into his brand new laying house.
As a new-entrant to organic egg production Terry had to stock his shed at no more than six birds a square metre. In fact the dimensions of the building were such that it meant with a cap on flock size of 3000 birds, the hens ended up being stocked at a very spacious 5.4 birds per metre.
With the building naturally ventilated it is around seven metres high at the ridge and Terry has used the space above the egg collection and storage area to build his office, allowing a panoramic view of the birds. It is a feature common to dairy buildings where stockman use the vantage point to keep an eye out for cows on heat. And while Terry is not planning on breeding from his hens, he does say it gives him the opportunity to observe his flock without entering the shed which can often disturb them.
"I had to put the office somewhere and it made sense to use the roof space in this way," Terry told the Ranger. "It gives an excellent view of the whole building and it's now possible at anytime of the day to watch the birds behaving totally naturally."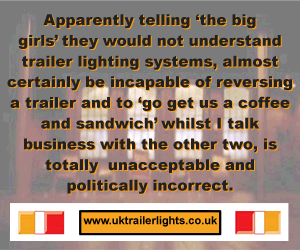 Up until this, his first flock, Terry's experience with hens has always been at arm's length. For the past 13 years he has managed a 300 cow organic dairy herd for Herbert Persey at Plymtree, Devon, home also to a large organic egg enterprise.
With Terry looking for a foothold on the farming ladder a move into organic egg production in his own right seemed the obvious move. He now combines both roles, assisted by his partner Trish who collects the eggs.
It is clear that, like all good cowmen, Terry is a first class stockman and knows how to get the best from livestock. Although he modestly describes the current batch of Lohmann Browns as his "honeymoon" flock, he is managing to reach the sort of performance levels that many experienced free rangers never achieve. At 32 weeks the birds are laying at 96 per cent with an average egg weight of 66 grams. Floor eggs are running at a mere 12 a day and he has only lost a total of two birds so far.
Terry has strived to provide the birds with the best environment possible, even if it did cost him around £27 a bird place, and his philosophy is to keep the birds free from stress.
This was the driver behind his decision to let the birds down on the litter within two days of housing, but he says with his dawn-to-dusk lighting system every bird went back up on the slats at night. The birds start their day with a similar gradual phasing in of the house lights. Although floor eggs peaked at around the one hundred mark it wasn't for very long.
"For the first two weeks we used the lights in the nest boxes but once the birds had found the nests we switched them off and increased the lighting level in the main shed," explained Terry, who opted for single-tier Vencomatic nests with outside belts.
"This seemed to have the effect of encouraging the birds to seek out the seclusion of the darkened nest area and floor eggs haven't been a major problem."
Outside the shed money has been spent on getting the drainage right and a generous layer of stone meets the birds as they leave the popholes. Underneath is a series of land drains which ensures any rainwater quickly disappears. The result, says Terry, is the litter has so far remained free from capping.
Two rows of nipple drinkers supply the birds with their water. Terry hasn't fitted drip cups as he considers this compromises water quality if the birds drink from the cup rather than the nipple. Instead he has raised the height of the nipple line so that the birds' necks are stretched out when drinking, believing this creates less wastage.
Food is supplied by Humphrey Farms and feed specialist Colin Gravatt is always on hand to provide assistance and advice when required.
"Colin's been a great help," says Terry, "and despite all the concerns about the changes to the organic feed rules—such as no synthetic amino acids—we haven't suffered any problems."
But again Terry's approach is one of avoiding anything that might rock the boat. He has even gone to the expense of installing two feed bins which allows him to gradually phase in any change in ration.
"Colin and I monitor both bodyweight and egg weight closely and the ration formulation is adjusted accordingly. By having two bins I can introduce a new ration over a period of a week, thereby avoiding any sudden changes.
"It also enables accurate assessment of feed intake and it means bins can be emptied completing before re-ordering which avoids stale food building up."
Although feed consumption increased during the winter months, any concerns Terry may have had about low stocking rates causing temperatures to plummet proved unfounded and, even with it freezing outside, house temperature never went below 11ºC, mainly due to the 200mm of insulation in the roof.
Terry was planning to put up a second shed this autumn but his packer, Deans, has put that one on hold. He believes this is a result of the Government's recent decision to extend the derogation on organic stocking rates and maximum flock size which has lifted some of the uncertainty over future supplies.
But he is not too dispirited and believes he will get the opportunity to expand in the future. However, with only the one shed of organic layers it does mean that Terry won't be giving up his day job just yet—which is good news for Herbert Persey.
Comments
No comments posted yet. Be the first to post a comment