Dr. Peter Gladders of ADAS is saying that rape growers need a wake-up call when it comes to Verticillium as it is becoming such a serious issue, particularly in the East. "I would go so far as to say that many farms must grow resistant oilseed rape varieties in future and should actively avoid growing susceptible varieties from now on. The way this disease has spread and the extent it will affect yield has become pretty scary in my view," he says.
"Whilst combining, growers can diagnose the severity of the problem by looking at their rape stubbles. If the rape stubble is green, then disease levels will be low, but if the stubble looks dead, there could be a problem with Verticillium or other diseases. If it is Verticillium, growers really need to be selecting a resistant variety on their farm," says Dr. Gladders.
Starting in 2010, HGCA and Hutchinsons' trials work has identified varietal differences in resistance to Verticillium wilt. "I would probably categorise them into three categories – good resistance such as such as Catana, Es Alienor and Es Agatha, moderately resistant such as Es Cubic and susceptible such as Castille and Excalibur."
The trials measured the Verticillium Index, which goes from 0 which is no Verticillium to 100 which means all plants have Verticillium and are dead, and the % of dead pods which indicates the extent of premature ripening. There is a high correlation between these two measurements, he says.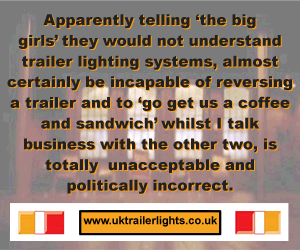 "In trials Alienor, Agatha and our new variety Alegria show good resistance to this damaging disease. Trials showed that Catana, which is the resistant reference variety, had a Verticillium wilt index of 29 and 22% dead pods and Excalibur, which is the susceptible reference, had a 91 Verticillium Index and 89% dead pods. Es Alegria had a Verticillium Index of 30 with just 23% premature ripening of pods, putting it firmly in the good resistance category," reports Neil Groom, Technical Director from Grainseed.
Colin Button, Seed Manager for Hutchinsons comments that their detailed trials work is even more valuable when it is placed alongside the national picture seen by plant pathologist Peter Gladders. "The incidence and severity of the disease has increased every year, particularly in crops in close rotation. Verticillium wilt was first brought to our attention in 2010 on a farm in Lincolnshire where the crop was devastated, maturing early and suffering severe seed loss. Dr. Gladders was called out and confirmed Verticillium wilt. We decided then and there that we needed to know more about this disease and so started our variety trials. Initially most breeders shrugged off the problem but we are now seeing many recognising that there are varietal differences in the degree of susceptibility and coming forward with new material for testing each year. Grainseed have always had a strong set of resistant varieties and the new variety Alegria looks to be equal to Catana which is our reference variety for resistance."
Colin is concerned that growers are not understanding the severity of the disease and so are not using the resistance parameter in variety choice. "We have probably unwittingly created this problem by the continuous growing of susceptible varieties such as Castille and Excalibur. Once Verticillium is in the ground, it remains there for years. Growing susceptible varieties continuously will only exacerbate the issue."
He reports that Hutchinsons are continuing their trials work. "We need to learn more about this disease and the impact that it has. We haven't yet had a season in which all the risk factors come together – susceptible varieties, drought at seed development stage and high disease inoculum – but it could easily do so. Our development work needs to understand the impact of the disease on resistant and susceptible varieties and then convert this into value for the growers. For example does the resistant variety Alegria yield more in a Verticillium situation than a susceptible variety in a non-Verticillium situation? In the interim we would advise the use of resistant varieties such as Alegria where Verticillium is already problem."
Dr. Gladders concurs that Grainseed have a strong portfolio of winter rape varieties with good resistance to Verticillium that should be considered where Verticillium has become an issue. "There is no chemical treatment and rotation and growing resistant varieties is about all you can do to reduce the disease threat."
Comments
No comments posted yet. Be the first to post a comment