RAGT today announced that ADM Milling is offering buyback contracts for the high-yielding Group 3 variety Torch for the 2013 harvest.
Through ADM Direct growers will be offered buyback contracts to fulfil a dedicated supply of Torch for ADM Milling to supply flour to United Biscuits for the manufacture of biscuit and snack brands including McVitie's, Carrs and Jacob's.
Commenting on the Torch exclusive initiative, Mark Ringrose, Trading Manager at ADM Milling, said: "The buyback contract supported by UB confirms our view that wheat variety development continues to provide opportunities for ADM Milling to enhance flour consistency and improve performance for our customers. With our buyback contract, growers have the opportunity to grow one of the highest-yielding varieties on the Recommended List with an attractive contract to supply a major UK food manufacturer."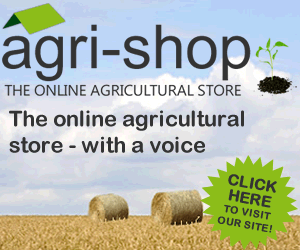 "Some growers have questioned the value of growing Group 3 wheat over the last few years, but this initiative will support the sustainability of the Group 3 area in the UK.''
Not all UB flour requirements will be produced from Torch wheat, Mr Ringrose added. "The increased volumes required for the 2013 Harvest buyback are significant, and they highlight the benefits ADM Milling and UB have found in continuing to work with RAGT in wheat variety development.''
Commenting on the buyback RAGT's Simon Howell said: "The Torch buyback model has worked incredibly well and it has started to develop good interest on farm. This is not only due to the buyback support but also stimulated by the variety's consistently high yielding performance in trials combined with the early maturity and OWBM resistance.Torch has delivered on its promise of group 3 quality with group 4 yields.
"Coupled with this it is very pleasing for us to see that one of Britain's most iconic biscuit and snack manufacturers has found Torch to be such a valuable addition to their manufacturing. RAGT has spent time and care building lasting relationships with the supply chain based on an understanding of what they need technically and practically from a wheat variety.''
Comments
No comments posted yet. Be the first to post a comment