Agrantec Launches Farmango Animal Management for Sheep
Agrantec Launches Farmango Animal Management for Sheep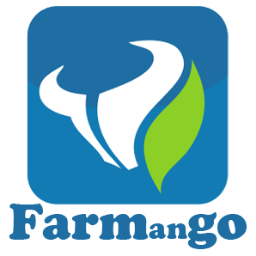 Agrantec, the British agri-food supply chain management service company, today announced the launch of a version of its animal management system, Farmango, for sheep.

Farmango offers a full range of animal management functions. This covers everything from recording the full genetic history through multiple generations to recording sales information when the sheep are eventually sold on. The service offers two specific new functions designed for the management of sheep.

One is the system capability to manage groups of animals. Groups can be defined using a scanning "wand" to collect a list of individuals. Data can be directly connected as the wand is being used out and about on the farm. There is no need to return to the farmhouse to upload information onto a computer. This makes it quick and easy to record things such as treatments and movements. The second function is a direct automatic link to the ARAMS movement reporting system. Movements can be reported with few clicks of the mouse.

Says Martin Coates, CEO of Agrantec: "Paperwork can be a significant overhead when dealing with high numbers of animals such as sheep. We offer a method reducing the time and effort required for recording all of the information required by legislation. Our system works through a cloud based system via mobile communications. This means that your flock data is always available whether you are in a field connecting via your phone or whether you are in the farmhouse using your laptop computer."

Farmango is designed to share data. Information is always recorded in a set format. This allows information to be added at each stage of the food chain. If everyone in the chain uses the system, this provides complete and highly detailed traceability. This increases the value of the lamb being sold and reduces vulnerability to food scares.

Martin Coates: "We are offering a richly functioned flock management system. However the greatest value of Farmango lies in the way that it empowers co-operation between farmers and others in the food chain. The fact that you can trace exactly where the lamb has come from facilitates many methods of differentiation and creative marketing."

Farmango is also suitable for cattle, pigs, goats and deer.

Download

No comments posted yet. Be the first to post a comment
Display name

Please enter your name

Email
(optional)
Comment

Please enter your comment

Post Comment


Your comment submitted successfully.Please wait for admin approval.

Some error on your process.Please try one more time.