14-07-2006 00:00 AM
| News
More and more South West farmers are supplementing their businesses through diversification, says Business Link. New research has shown that 7,300* agricultural new ventures were launched last year, an eight per cent rise on 2004. Furthermore, agriculture was one of only two business sectors which saw an increase in the number of new businesses launched last year.
"The increase in agricultural start-ups demonstrates the growing number of farmers who are diversifying to maximise business opportunities," said Sarah Harris of Business Link. New ventures range from bed and breakfast accommodation and golf courses to door-to-door delivery of farmers market produce."
To support this growing sector, Business Links across the South West have developed the South West Rural Enterprise Gateway (REG). The SWREG offers advice, training and support for any rural, agricultural or land-based entrepreneur/business wanting to develop new business ideas, adapt to change or to improve existing business efficiency.
Business Link also hosts free workshops titled 'Thinking of a Business Idea'. These events have been organised for anyone who would like to run or transform their own business, but does not have a firm idea, or for people that have several ideas and require some guidance.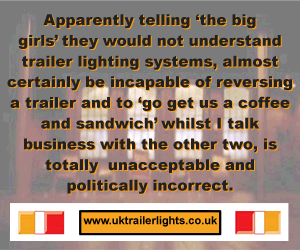 "Many companies fail within the first 12 to 18 months due to a lack of support, experience or knowledge,' said Tracy Eason from Business Link. "Last year Business Link helped many entrepreneurs, including farmers, to make their business ideas become reality through direct business assistance, one-to-one advice sessions, business start-up courses and specific information on business development resources."
Tracy Eason added: "More and more farmers are developing creative and innovative business ideas to diversify and increase their income. For many start-ups, the initial business concept or offering may be well researched, but the ability to run a business on a day-to-day basis is another matter. Business Link can offer invaluable help and advice on a raft of vital business areas from marketing, cashflow and pricing to business planning and resourcing. Drawing on the knowledge of our experienced advisers can really help businesses maximise opportunities for survival and growth."
Comments
No comments posted yet. Be the first to post a comment